Slow Cooker Dark Hot Chocolate By Love and Confections

Print Recipe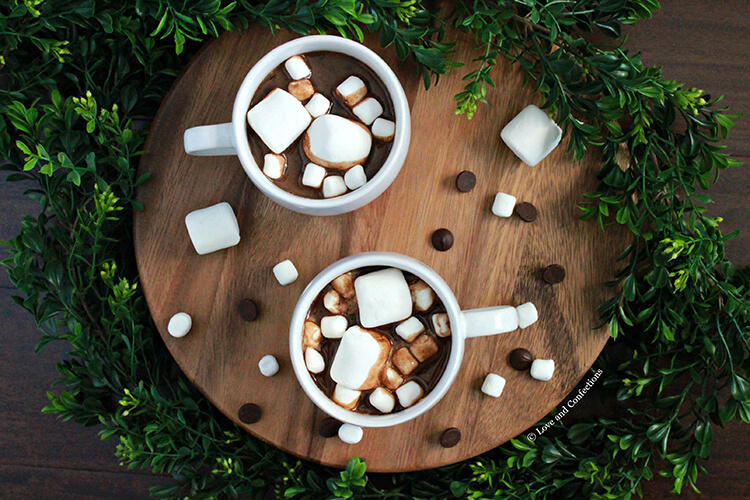 Ingrdients:
12 ounces good quality bittersweet/dark chocolate chips
1 14-ounce can sweetened condensed milk
6 cups whole milk
2 cups heavy whipping cream
1 1/2 teaspoons vanilla extract
1/4 cup cocoa powder, sifted (optional)
pinch salt
Marshmallows, whipped cream, or other toppings
Yield: 8 servings
Prep Time: 0 hrs. 05 mins.
Cook time: 2 hrs. 00 mins.
For full recipe details and other delicious recipes visit our friend at Love and Confections.
If you like this...