Fresh Strawberry and Cream Cupcakes

Print Recipe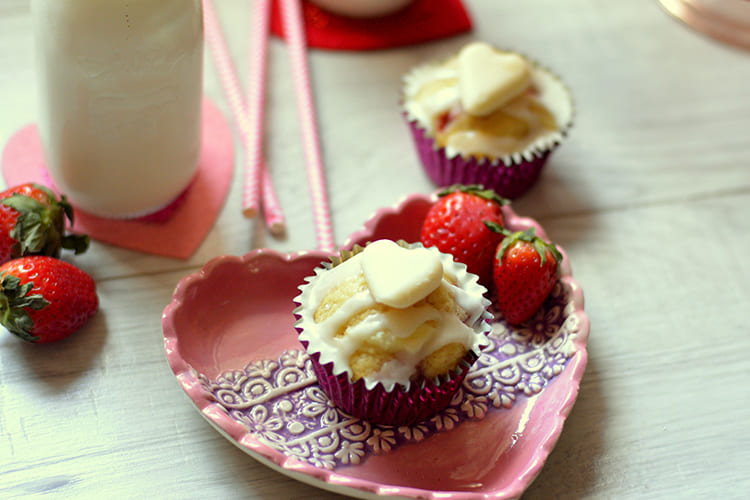 Prep time: 15 min
Cook time: 20-25 min
Total time: 35-40 min, plus additional time to cool
Serves: 12
Ingredients:
½ cup whole milk
1 ½ cups all-purpose flour
¾ cup sugar
½ tsp salt
2 tsp baking powder
1/3 cup butter, melted
1 egg
1 teaspoon vanilla extract
1 cup diced fresh strawberries
Directions:
Preheat oven to 400F, line a muffin pan with cupcake liners
In a bowl, combine the flour, baking powder and salt.
In another bowl, mix the melted butter, egg, and milk along with the vanilla extract.
Gently fold the two mixtures together.
Toss strawberries in 2 TBS flour
Fold into batter
Divide evenly between twelve cupcake tins
Bake 20-25 minutes
For frosting:
Ingredients:
1 cup whole milk
3 ½ cups powdered sugar
¼ tsp lemon extract
Combine until smooth and drizzle over cooled cupcakes
If you like this...