Poblano Pepper Burgers with Cilantro Lime Avocado Sauce

Print Recipe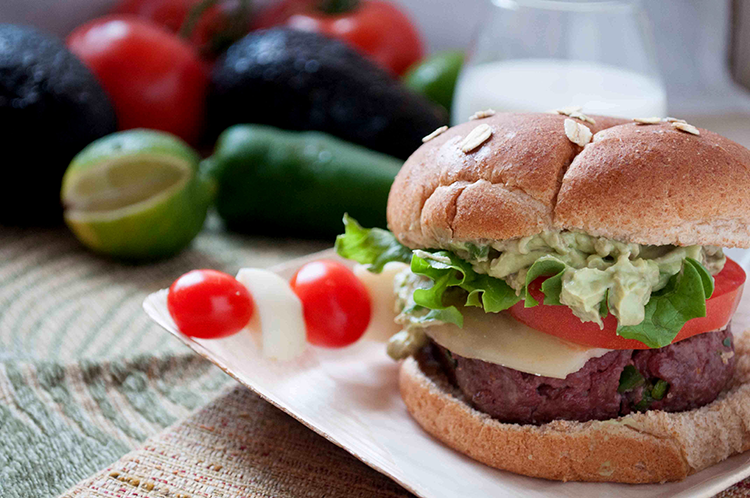 Ingredients:
1 pound lean ground beef
1 poblano pepper, diced
1/2 teaspoon ground cumin
1/2 teaspoon oregano flakes
1/4 teaspoon pepper
1/2 teaspoon salt
For the sauce:
1 ripe avocado
2 limes
1/4 cup plain Greek yogurt
1/3 cup fresh cilantro leaves
1/4 cup milk
3-4 slices pickled jalapeño rings
1/2 teaspoon salt
1/2 teaspoon garlic powder
1/4 teaspoon pepper
Directions:
In a bowl, combine the ground beef with peppers and seasonings form into 4 patties.
Cook using desired method until desired doneness is reached.
For the sauce (make just before serving):
In a food processor, combine the avocadoes, milk, yogurt and seasonings.
Pulse until smooth, and add the juice from the limes, salt to taste and enjoy!
Spread over burgers and use immediately.
If you like this...