Across the Pond to a Small Dairy Farm in Ireland


This summer I was fortunate enough to take a trip to Ireland with my future in-laws whose Irish roots are still very much alive in a small village of County Sligo called Gurteen. I knew I could not leave without visiting a dairy farm as there truly are more cows than people.
So, I decided to reach out to an Irish dairy co-operative to see if they could set me up with a local dairy farmer. To my surprise, my soon-to-be family had some dairy farming roots of their own, and I found myself at a small dairy farm down the road from the home we were staying in, which also happened to be owned and operated by my future father-in-law's cousins!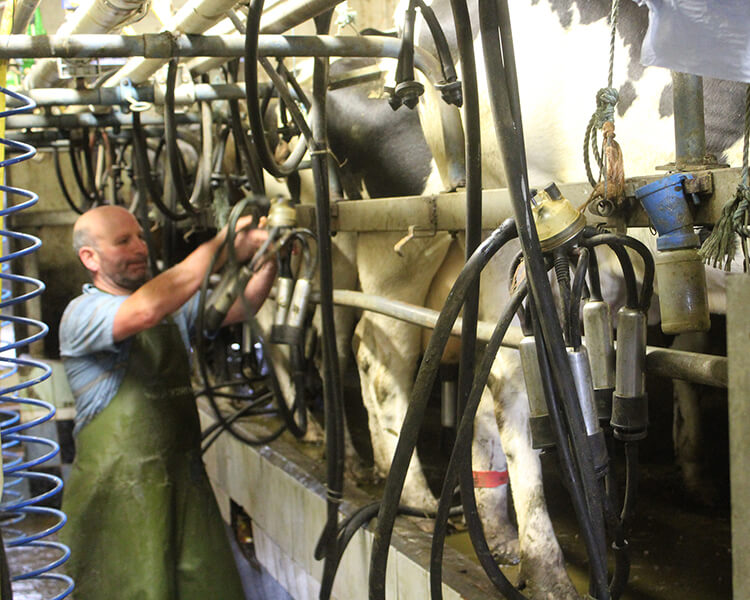 Shane Mccoy has been dairy farming alongside his father since he was a little boy. In 1990, Shane took over the dairy farm where today he milks around 95 Holstein cows. Or as they like to say in Ireland, "Holstein Friesian" cows.
Visiting Shane's dairy farm was just like being back at work on one of our farms here in Florida. Every day, just as our hardworking farmers do, Shane is up with the sun to get working and care for his cows.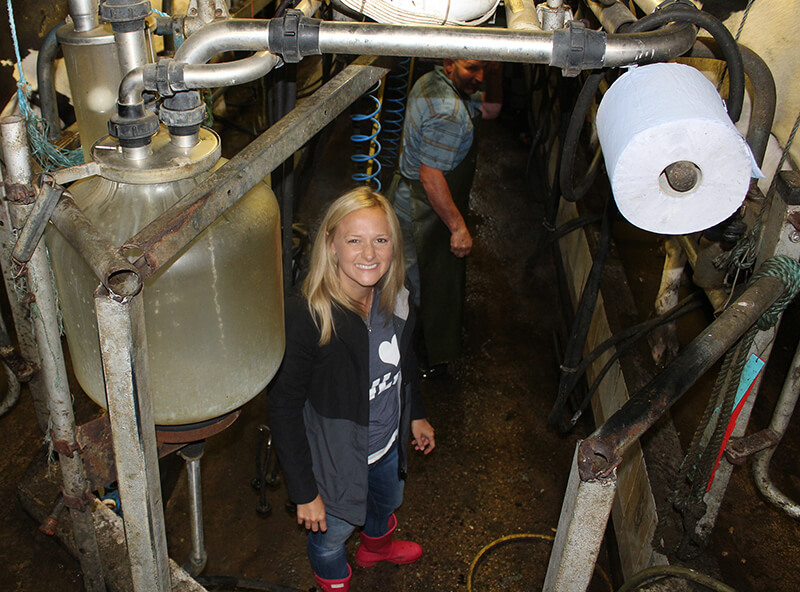 When I arrived, Shane was in the middle of his first milking for the day and was happy to know I had some experience on a dairy farm back in the U.S. so he put me right to work in the parlor.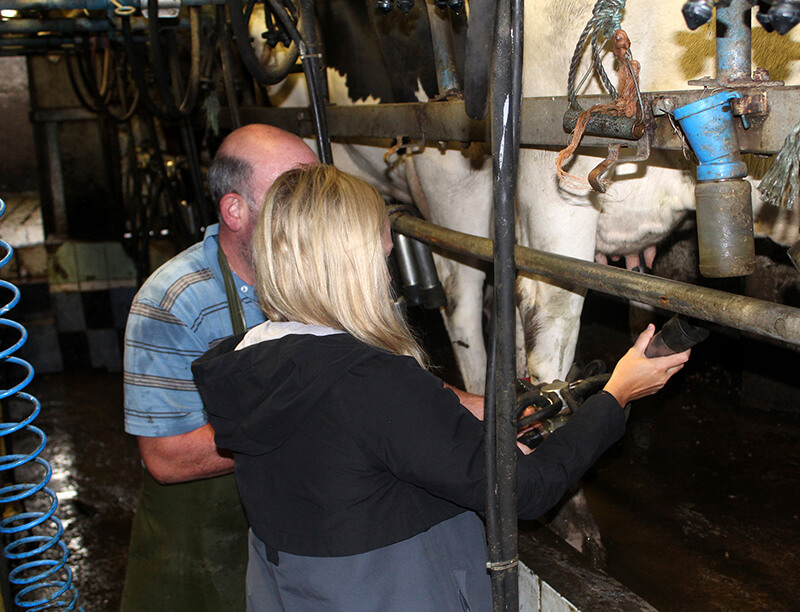 Shane milks his cows twice a day, once in the morning and another in the evening. He showed me the process of the milk flowing from the cows to the cooling tank, then to the bulk tank, where the milk is stored until it is picked up by his cooperative each day.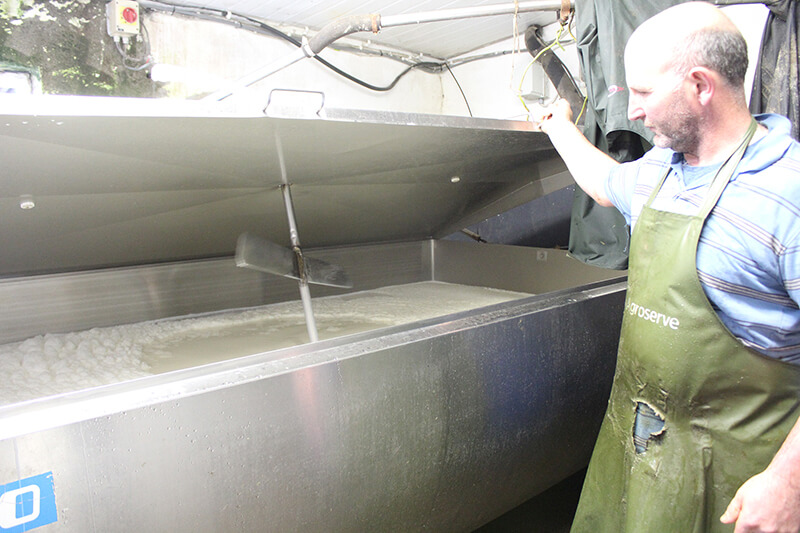 Next came the fun part, when the cows were done milking it was time for them to go back to where they spend most of their day, relaxing in the beautiful green fields of Ireland. The fields are about a quarter mile up the road from Shane's farm which means, we had to herd them…on the town's main road.
Shane's wife lead the way in her car, and I hopped on the back of a four-wheeler with Shane's daughter Eimer, to help stop traffic as the cows made their way back to their fields.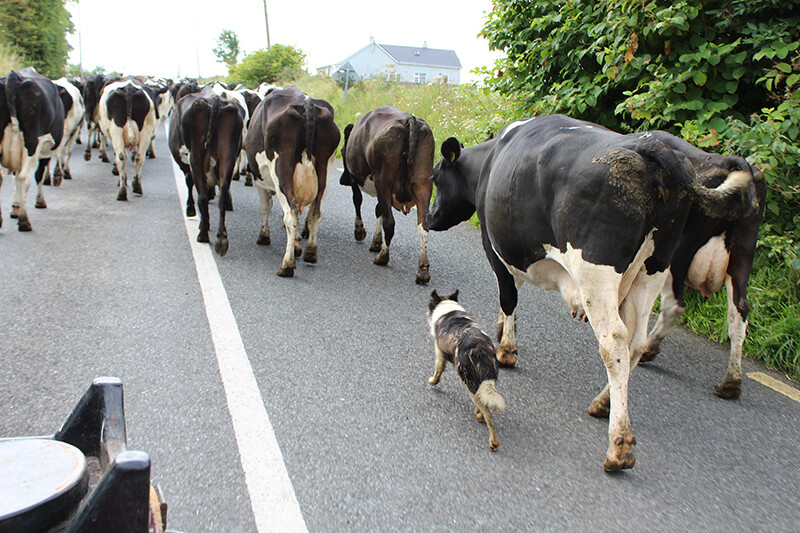 This is a very common practice for farmers in small towns like Gurteen. And the cars we were holding up were happy to wait and let the cattle rule the road to get to where they are going.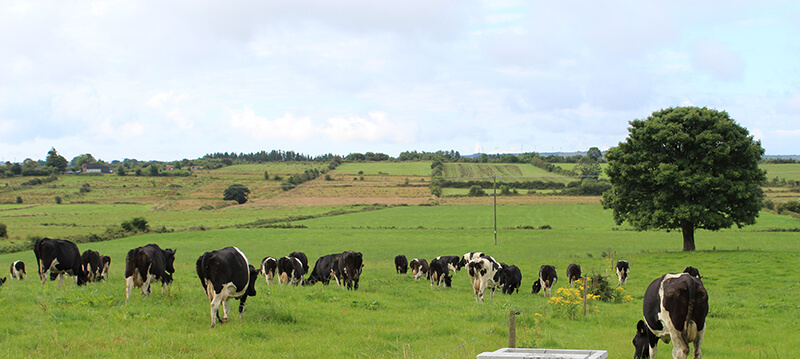 Once we got the cows to their field, it was back to Shane's house on the farm for a quick cup of tea topped off with milk bottled from his very co-op, before letting Shane and his family get back to work.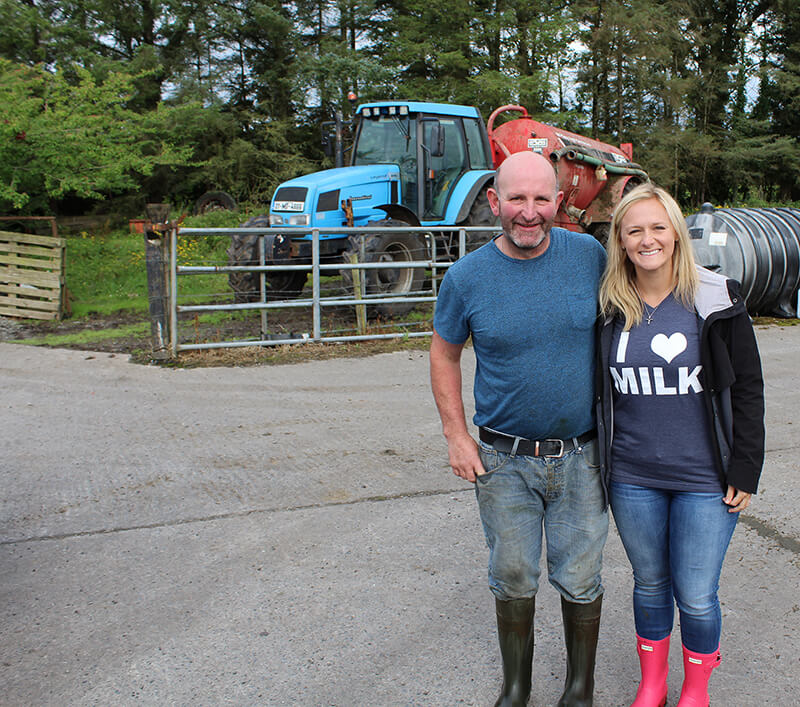 Visiting Shane's dairy farm in Ireland solidified what I already knew about farmers and dairy farming. No matter where they live, or how big or small their farms may be, they all are working with one common goal in mind – to care for their cows, be stewards of the land and to provide families around the world a nutritious wholesome product.
Sláinte to Shane, his family, and all the hardworking farmers in Ireland. From the dairy farming families here in Florida to yours across the pond,we appreciate all that you do!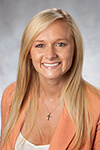 Written by Brittny Krause, Digital Media & Communications Manager at Florida Dairy Farmers