Florida Dairy Farmers Honors Top Florida Athletes with Mr. Basketball and Miss Basketball Awards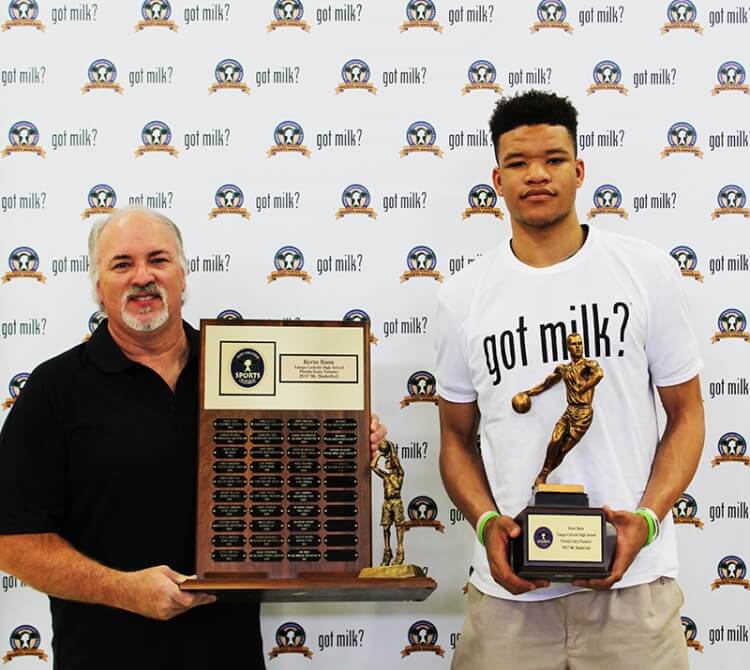 This week, Florida Dairy Farmers honored two of the state's top high school athletes in America's longest-running sports program recognizing excellence in high school athletics.
Senior Kevin Knox of Tampa Catholic High School has been named 2017 Florida Dairy Farmers Mr. Basketball following a final round of voting by a statewide panel of high school basketball coaches and media representatives.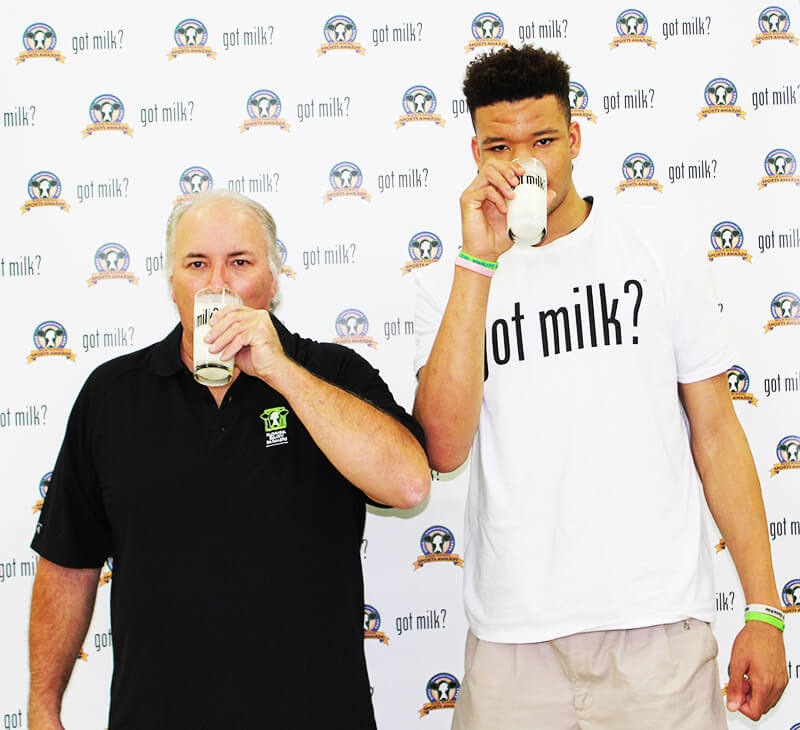 Kevin was presented the award in front of teammates and coaches by Florida dairy farmer Kevin Moore of Hardee County.
The newly named Mr. Basketball was also recently named the McDonald's and Jordan Brand All-American as well as the Class 5A Player-of-the-Year after averaging 28.9 points, 11.3 rebounds, 2.3 assists, 2.2 steals and 2.0 blocks per game while also leading his team to the state championship game.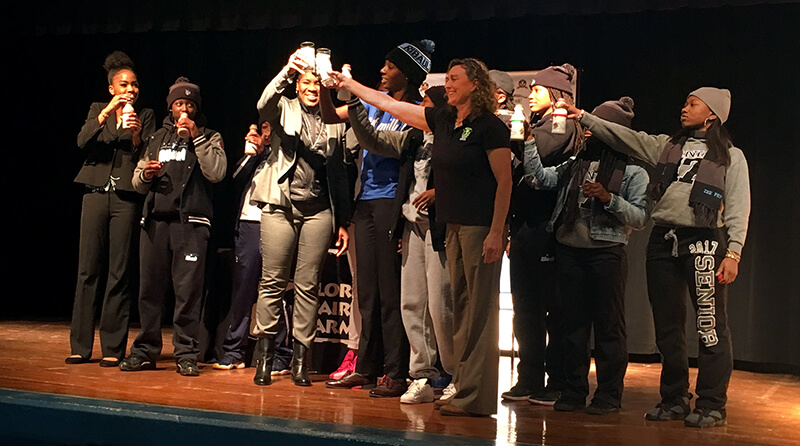 In Jacksonville, Florida Dairy Farmers honored Ribault High School Senior, Rennia Davis naming her 2017 Miss Basketball, the highest honor a high school basketball player can receive in the state of Florida.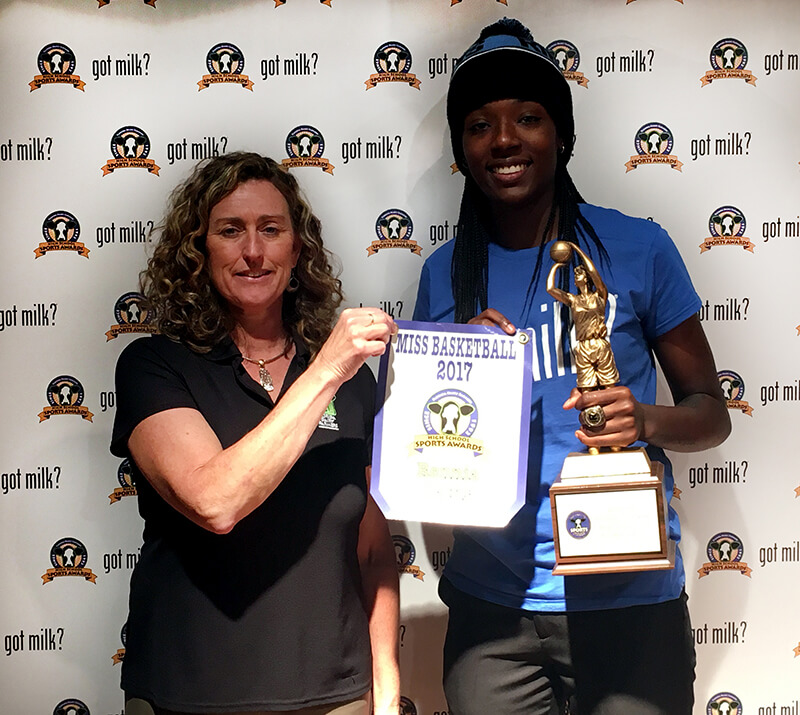 Florida dairy farmer Linda Lussier of Alachua County presented Rennia with the 2017 Miss Basketball Award in front of teammates and family members at Ribault H.S.
Rennia is also a 2017 McDonald's All-American and has signed with the University of Tennessee. The newly named Miss Basketball averaged 26.3 points, 10.4 rebounds, 3.5 assists and 2.8 steals per game leading her team to its second straight Class 6A state championship.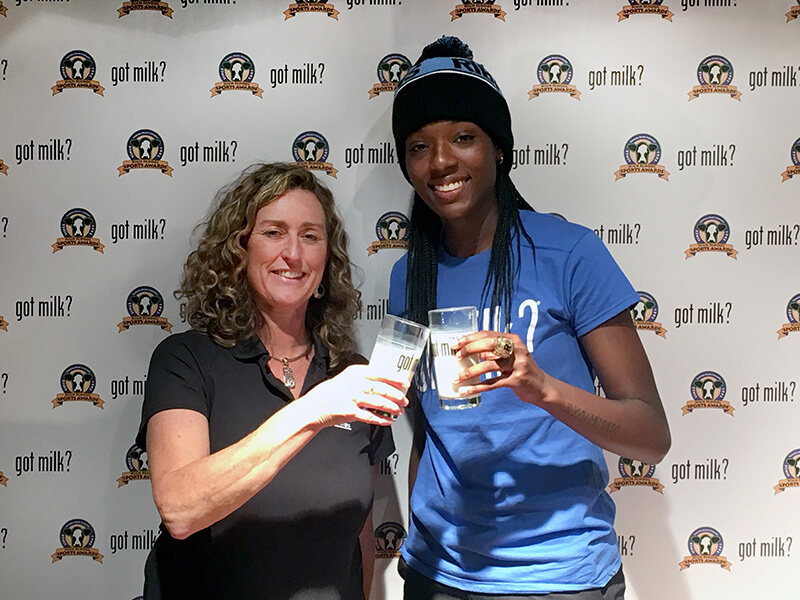 The Florida Dairy Farmers High School Sports Awards program exemplifies Florida Dairy Farmers' commitment to the state's youth and celebrates its 25th year of honoring the state's top athletes and coaches in all 30 FHSAA sanctioned and recognized sports. The program also emphasizes to young people the importance of keeping dairy products a primary part of their diet in their overall nutrition plan.
Click here, for more information of the Florida Dairy Farmers High School Sports Awards Program.