Ponte Vedra's Nick Tronti Named 2016 Mr. Football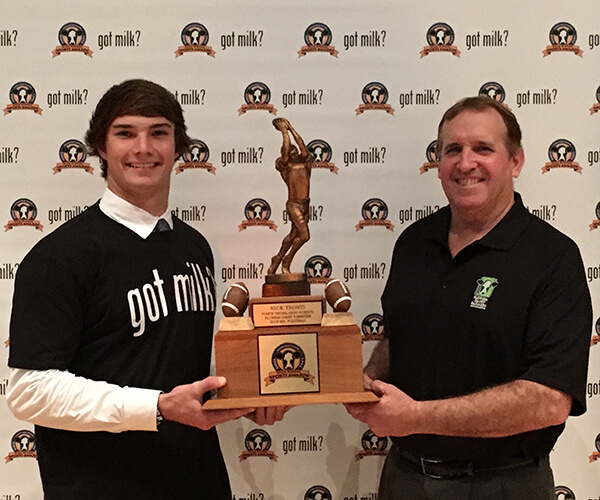 Ponte Vedra H.S. quarterback, Nick Tronti receiving 2016 Mr. Football Award from Putnam County Dairy Farmer Jim Frazel
Ponte Vedra High School Senior quarterback Nick Tronti has been named the 2016 Florida Dairy Farmers Mr. Football. The award comes after a final round of voting by a statewide panel of high school football coaches and media representatives.

Tronti, who was previously selected as the Class 5A Player of the Year, led his football team to the state championship game by completing 217-of-325 passes for 3,328 yards with 34 touchdown passes and only four interceptions.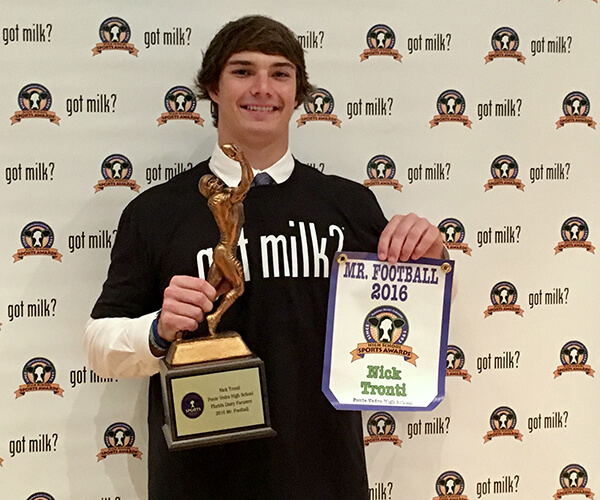 "It means a lot to win this award and shows that hard work does payoff," said Tronti. "I can't thank my teammates enough and Florida Dairy Farmers for nominating me for this award and to have your name mentioned next to big athletes who have won this award means a lot."

Tronti is the 25th athlete to be named Mr. Football, the highest honor a football player can receive in the state of Florida. He joins a group of bigtime names including Tim Tebow, Derrick Henry, Dalvin Cook, and Frankie Franklin; who was awarded Mr. Football in 1995 and is now one of Tronti's football coaches at Ponte Vedra High.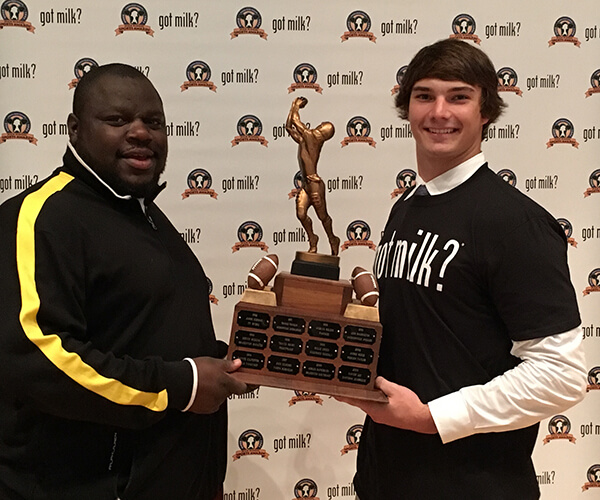 1995 Mr. Football & current member of Ponte Vedra H.S. coaching staff, Frankie Franklin with 2016 Mr. Football, Nick Tronti
The new Mr. Football has committed to play college football at the University of North Carolina-Charlotte.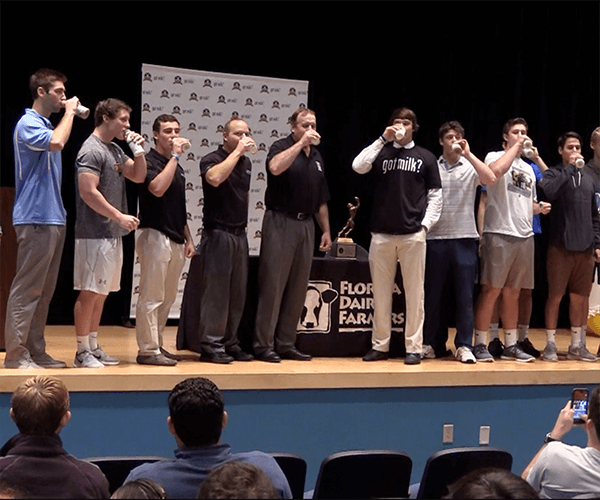 The Florida Dairy Farmers High School Sports Awards program celebrates 25 years of honoring the state's top athletes and coaches in all 30 FHSAA sanctioned and recognized sports. The program emphasizes to young people the importance of staying active and healthy by keeping dairy products a primary part of their diet.