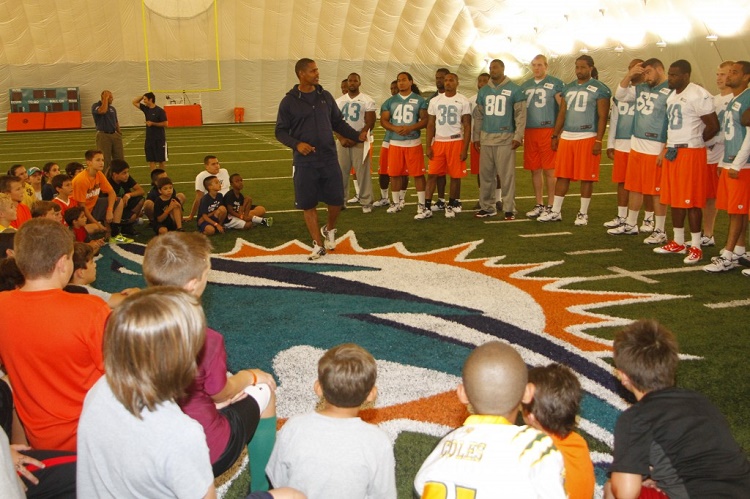 Up to $4,000 per year is available to qualifying Florida K-12 schools enrolled in Fuel Up to Play 60. Schools that choose one Healthy Eating Play and one Physical Activity Play from the 2016-17 Playbook are eligible to apply for Funds.
This statewide funding program sponsored by the Dairy Council of Florida can help your school jump start good nutrition and wellness efforts on campus by funding sustainable healthy eating and physical activity improvements.
To apply for funding, follow these easy steps:
Choose Plays from the Playbook to implement at your school.
Review the Grant Writing Tip Sheet and Funding Idea Sheet.
Apply today!
Make sure to add Lori Nelson with view privileges on the application.
If you have questions or need additional assistance, call our office at 800.516.4443.
In the 2015-2016 school year, the Dairy Council of Florida awarded the following funds:
119 approved grants
$351,599
In the 2014-2015 school year, the Dairy Council of Florida awarded the following funds:
70 approved grants
$228,195
In the 2013-2014 school year, the Dairy Council of Florida awarded the following funds:
97 approved schools
$331,541
In the 2012-2013 school year, the Dairy Council of Florida awarded the following funds:
113 approved schools
$372,044
During the 2011-2012 school year, the Dairy Council of Florida awarded the following funds:
88 approved schools
$277,992