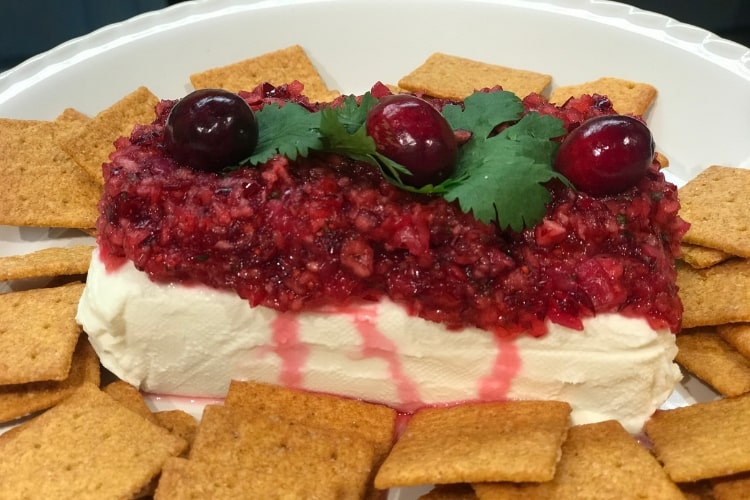 10

8

18

4

Print Recipe
Ingredients
12 oz cranberries
½ cup purple onion
¼ cup fresh cilantro
½ cup sugar
2 tbsp lemon juice
1/8 tsp salt
2- 8oz bars of cream cheese
Crackers
Preparation
In a food processor pulse, the cranberries, cilantro, onion, lemon juice, onion, salt and sugar.
Serve over cream cheese and decorate with additional cilantro. Serve with crackers.
Note: I prefer to make one day ahead to make sure the flavors meld. Make sure you try it and adjust sugar, lemon or salt if needed before serving.