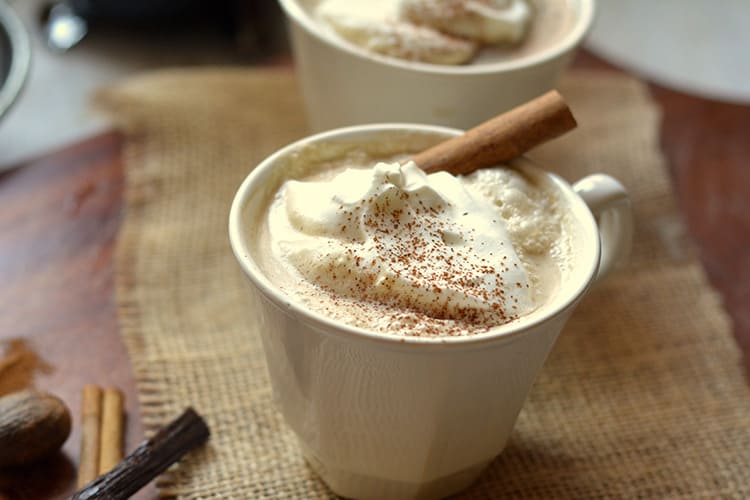 5

5

10

2

Print Recipe
Ingredients
For the latte:
12 ounces espresso brewed coffee
6 cups milk
12 tablespoons vanilla spice flavoring syrup (recipe follows)
Vanilla spice flavoring syrup:
1 cup sugar
1 cup water
1 teaspoon vanilla bean paste, or 1 tablespoon vanilla extract
½ teaspoon cinnamon
¼ teaspoon nutmeg
Preparation
For the flavoring syrup:
In a saucepan over medium heat, dissolve the sugar into the water and stir in the vanilla and spices.
Allow to cool slightly and pour into a glass container for storage.
Store any unused in the refrigerator.
To make Vanilla spice lattes:
Combine 2 ounces espresso coffee with ½ cup milk and 2 tablespoons syrup.
Top with cinnamon, grated nutmeg and whipped cream for garnish.