Florida Guava and Banana Smoothie with Greek Yogurt and Milk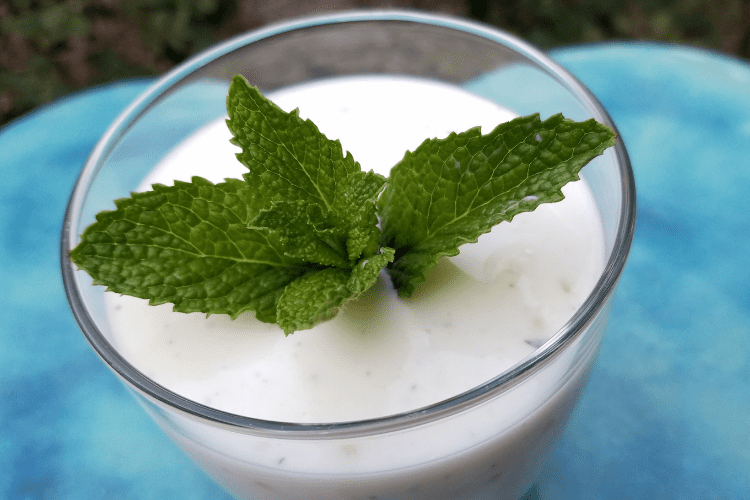 25

0

25

4
Whether it's in smoothies or coffee, adding one more serving of milk to your family's day can help ensure they get the nutrients they need to build strong bones and teeth, according to Florida Dairy Farmers.
Did you know that June Dairy Month started out as a way to distribute extra ice-cold milk during the warm summer months? The commemoration was established in 1937 by grocer organizations sponsoring "National Milk Month." By 1939, June became the official "dairy month."
Florida Dairy Farmers want to remind consumers from whole to lactose-free, there are many fluid dairy choices for menu planners and home cooks.
Recipe provided by Heather McPherson from Heather's Florida Kitchen.

Print Recipe
Ingredients
2 cups low-fat Greek yogurt
1 cup milk
2 cups ice cubes
5 guavas, peeled and chopped (see note)
2 bananas, peeled and sliced
2 tablespoons freshly squeezed orange juice
1 1/2 teaspoons freshly chopped mint, or to taste
Preparation
In a food processer or blender, combine yogurt, milk, ice cubes, guava, banana, orange juice, and mint.
Puree until smooth.
Recipe notes:
Guavas are in season in Florida year-round with the high yield fruit from August to October and February to March. Allow fruit to ripen at room temperature until the color changes from light green to yellow.
As written, the smoothie was at capacity for a standard household Waring blender. If you like to add other ingredients to your smoothies, you may want to half the recipe and make in batches.