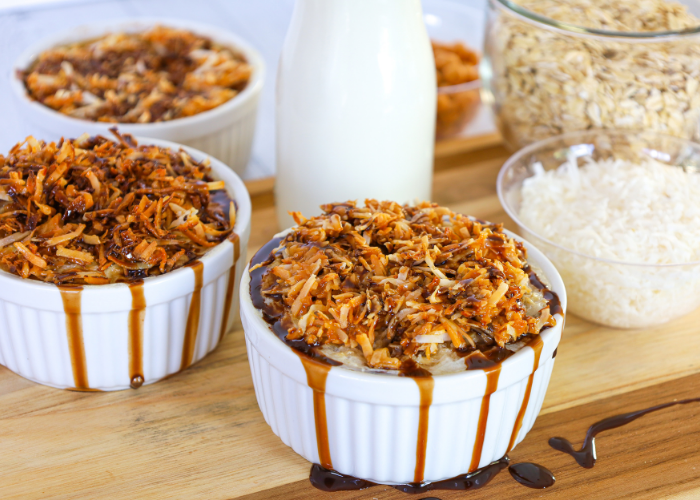 30

20

50

2

Print Recipe
Ingredients
1 cup of milk
2/3 cup oats
1/2 tsp vanilla
Pinch of salt
1 tbsp maple syrup
Coconut flakes
Caramel bits
Chocolate syrup
Preparation
To make, combine 1 cup of milk, 2/3 cup oats, 1/2 teaspoon vanilla, a pinch of salt, and 1 tablespoon maple syrup in a bowl and add into a ramekin of choice.
Bake at 375° degrees for 20 minutes (depending on oven strength).
For the topping, toast 2-3 tablespoons (can add more if preferred) of coconut flakes and add as much melted caramel bits as you'd like to combine the two. I'd recommend heating up the caramel bits with a splash of milk separately and then mix with the flakes.
Once the oats are ready, place the caramel coconut flakes on top, drizzle with chocolate syrup and enjoy!