Print Recipe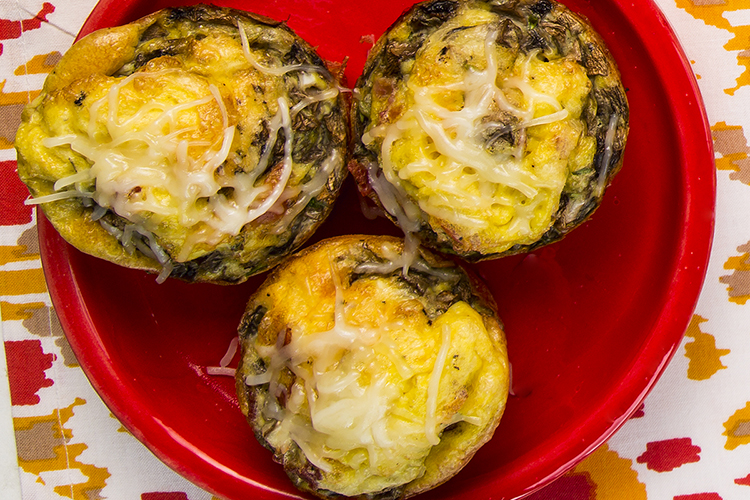 Ingredients:
8 strips of bacon
8 large eggs
1 T of thyme, chopped
¼ tsp of black pepper
1 C fresh mushrooms
½ C of shredded Swiss cheese
Directions:
Lightly fry bacon until brown, then let simmer until crisp.
Mix eggs and seasoning in a bowl. Pour mixture into greased or nonstick muffin pan
Chop bacon and mushroom into small crumbs. Sprinkle into egg mixture. Sprinkle cheese over top.
Bake at 350 degrees for about 10-15 minutes
Cook: 10-15 minutes
Makes: 8 muffins
If you like this...