Double Dairy, Protein Packed Pancakes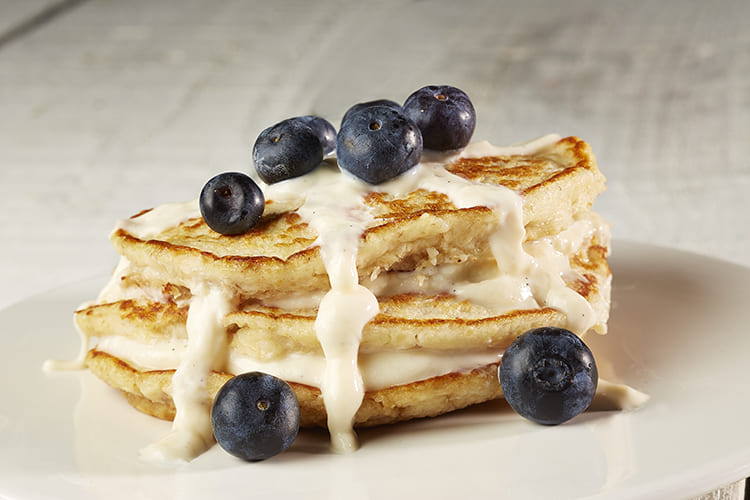 5

10

15

3

Print Recipe
Ingredients
½ C low fat cottage cheese
½ C oatmeal
3 egg whites
Non-stick pan spray
¼ C low fat yogurt (flavor of your choice)
Fresh berries
Preparation
Measure and blend cottage cheese, oatmeal, and egg whites in blender.
Consistency should be thick, but not lumpy.
Heat a pan on the stove top at high. Spray with non-stick cooking spray.
Pour or scoop some batter into the pan. After about 4 minutes, flip.
Pancake will be firm and easily flipped. Cook for an additional 5 minutes or until golden brown on each side.
Layer on a plate and spread low-fat yogurt in between and top with fresh berries.