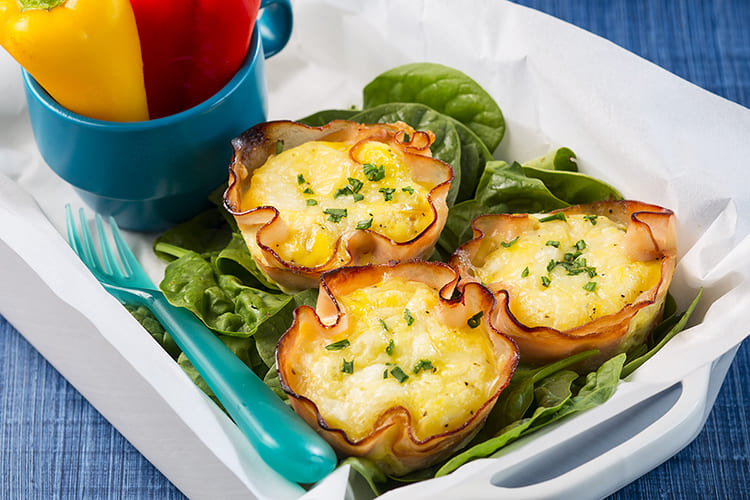 10

10

20

12

Print Recipe
Ingredients
½ C of onions and peppers, sautéed
8 eggs
¼ C of heavy cream or milk
16 slices of lean deli turkey ham
½ C of shredded cheese, cheddar/mozzarella or Italian
¼ C of chives, chopped for garnish; mini peppers, for garnish; spinach, for garnish
Preparation
Grease muffin pan. Sauté onions and peppers and set aside. Mix together eggs, cream/milk, salt, & pepper.
Place two slices of ham criss cross in muffin tin. Layer egg mixture, cheese, sautéed onions/peppers; top with cheese. Bake in oven at 350 degrees for 10-13 minutes. Add chives to each cup during last 5 minutes.
Let stand for 4 to 5 minutes. Remove from muffin pan.