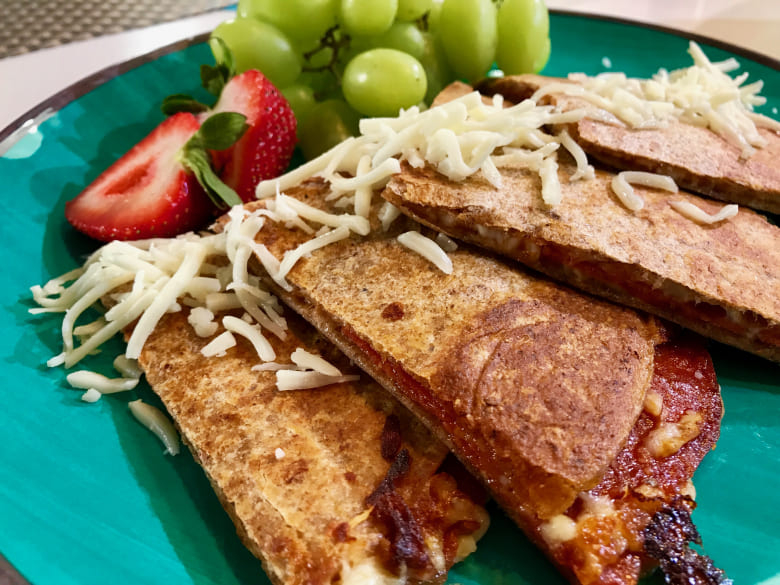 5

15

20

2

Print Recipe
Ingredients
2 10-inch tortillas
1 cup of shredded mozzarella cheese
3 tablespoons of pizza sauce
Ingredient Ideas: Pepperoni, shredded chicken, ham, bacon, Italian sausage, mushrooms, onions, spinach, peppers, pineapple, arugula, black olive, banana peppers.
Preparation
Heat skillet on medium heat
Place one tortilla in the skillet and sprinkle half of the cheese over it.
Then, add pizza sauce and desired ingredients.
Follow by adding the remaining cheese and top with remaining tortilla.
Cook until the tortilla is golden brown, turning over to brown both sides, and cheese is melted, about 5-10 minutes per side.
Cut into wedges and serve.