14 Ways to Sweeten Your Valentine's Day with Dairy
Can you believe it's almost Valentine's Day? We've rounded up 14 ideas that are guaranteed to add sweetness to your Valentine's Day weekend! So, get ready to surprise your special someone, friends or family with a date from your heart or just treat yourself! February is also National Heart Month so remember, healthy eating and physical activity are the keys to a happy and healthy heart.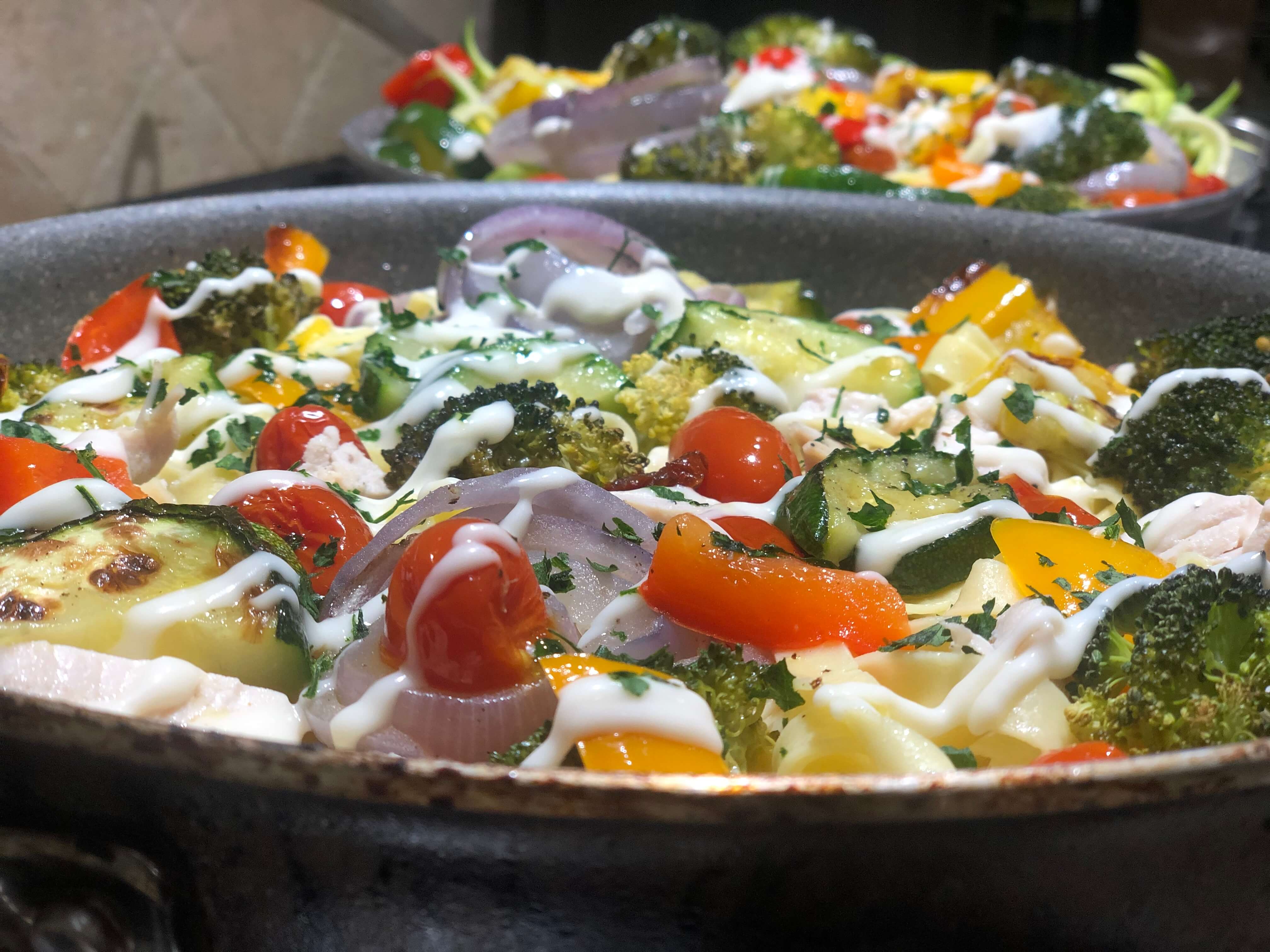 1. Cook a Homemade Meal -
We know an incredible restaurant that never requires a reservation on Valentine's Day…. YOURS! Stand out with a homemade meal made from the heart and bond by cooking together. Whether it's a classic like chicken alfredo or something with a fun twist like beef with herbed stone-grounded grits, dairy has a prominent role in your favorite foods. Lucky for us, dairy foods are scientifically proven to be good for your heart and are packed with naturally occurring vitamins and minerals.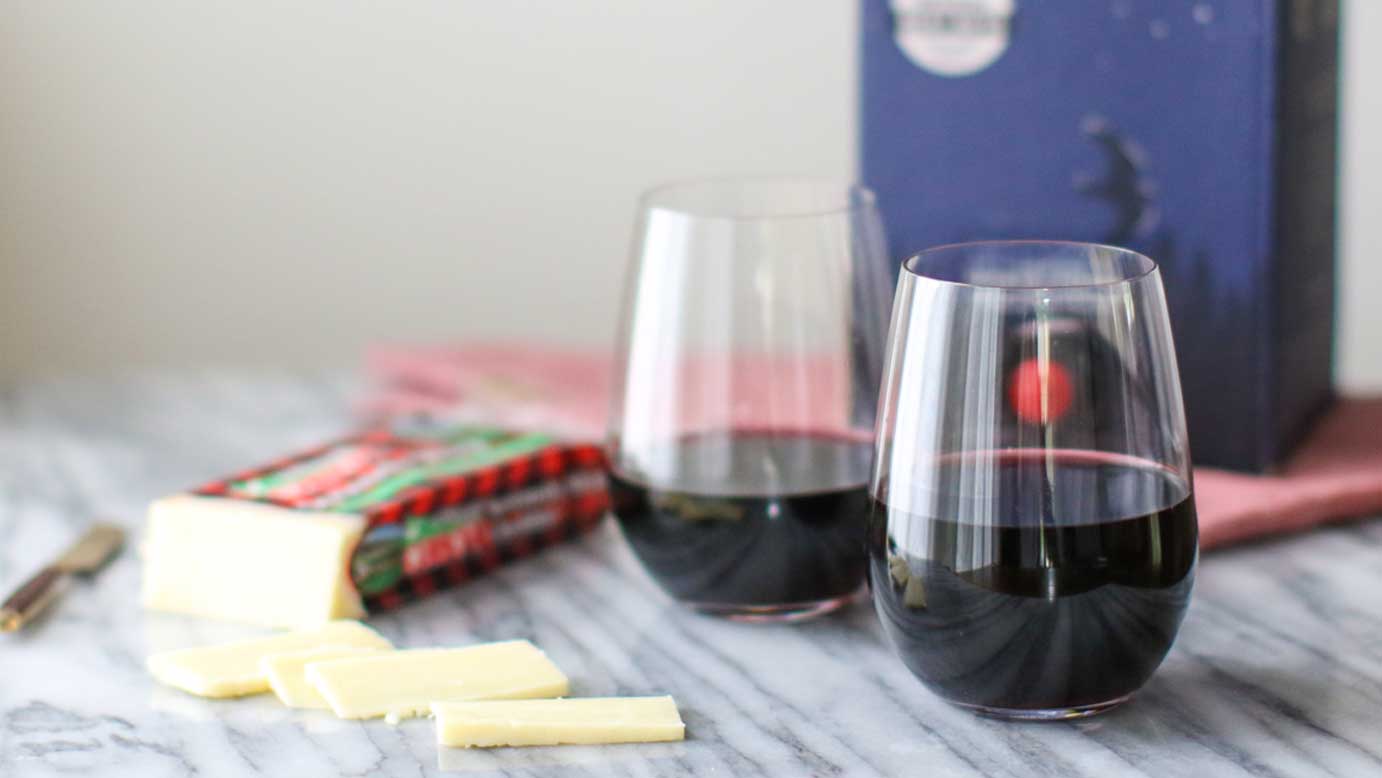 2. Throw a Cheese and Wine Party -
If cooking isn't your thing, how about hosting a wine and cheese party? Elevate your pairing by including fresh fruits, vegetables, herbs, nuts, and whole grain crackers.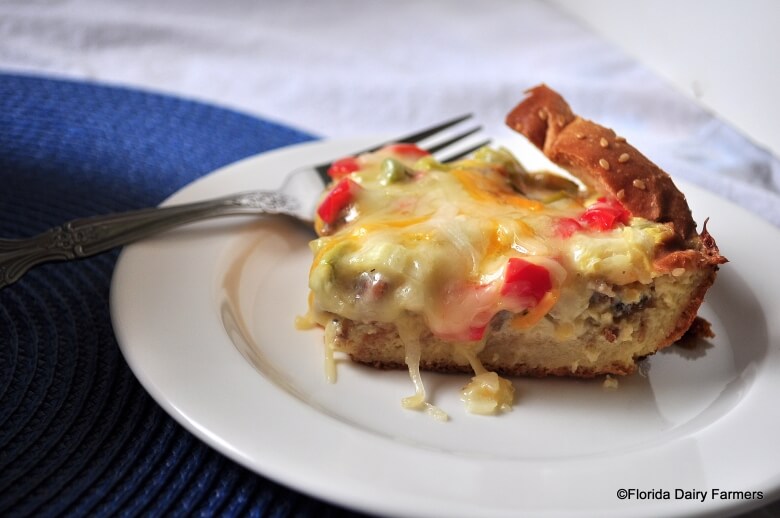 3. Brunch -
Skip the crazy crowds on Valentine's Day dinner and celebrate with brunch. Brunch foods are packed with high quality proteins and nutrients. Brunch foods like this breakfast strata or crustless spinach quiche include dairy and veggies which help protect your heart and please your palate at the same time.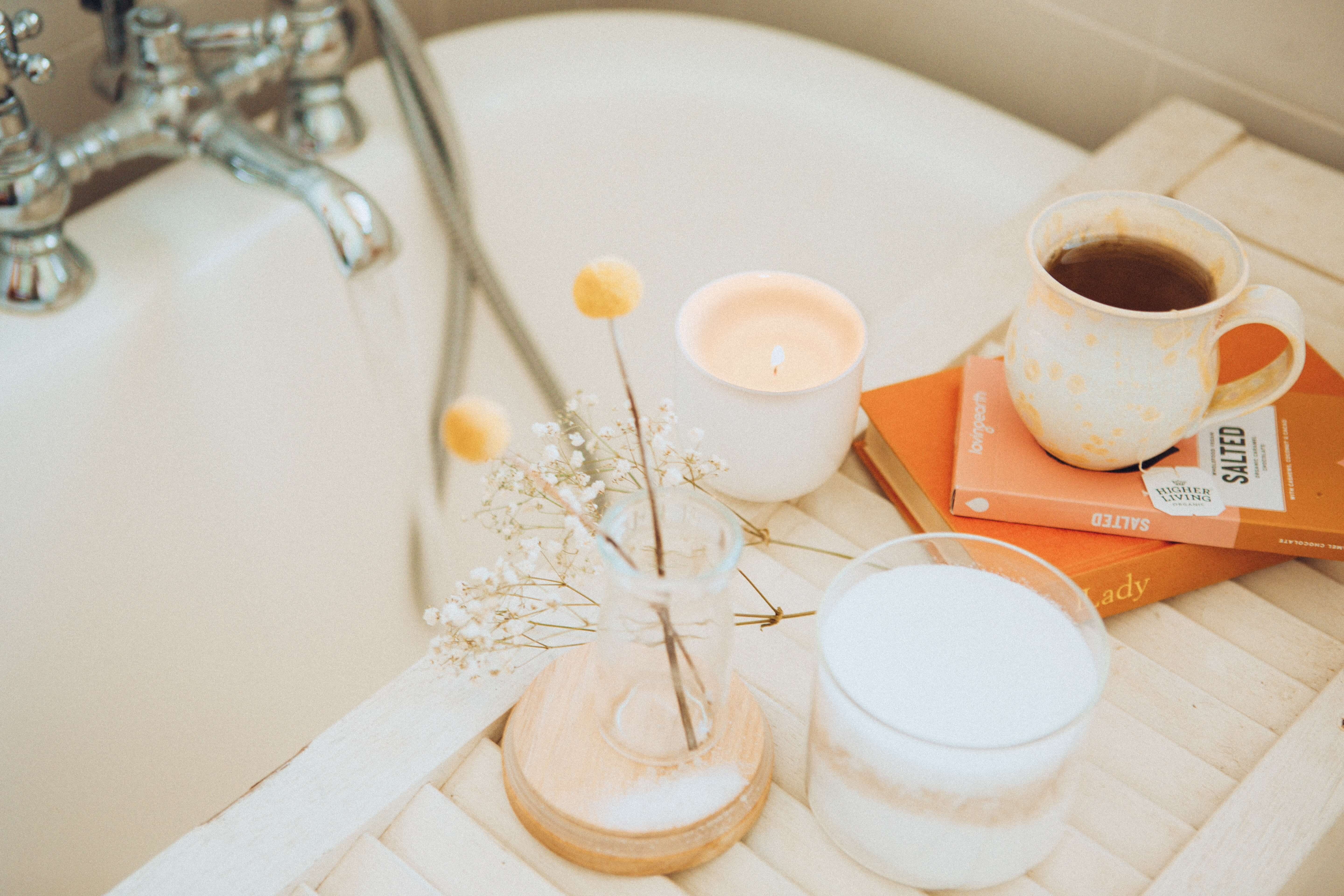 4. Have a Spa Date -
Unplug and relax with a home spa date. Start with aromatherapy and essential oils for stress relief. A Greek yogurt facial mask followed by a milk bath will leave you relaxed and radiating. Finish with a plush towel or robe right out of the dryer.
5. Go on a Virtual Farm Tour -
Celebrate Valentine's Day by learning where your food comes from. Farmers take care of the environment and are true stewards of the land. Watch the video above for a virtual tour of a Florida dairy farm or click here to learn more.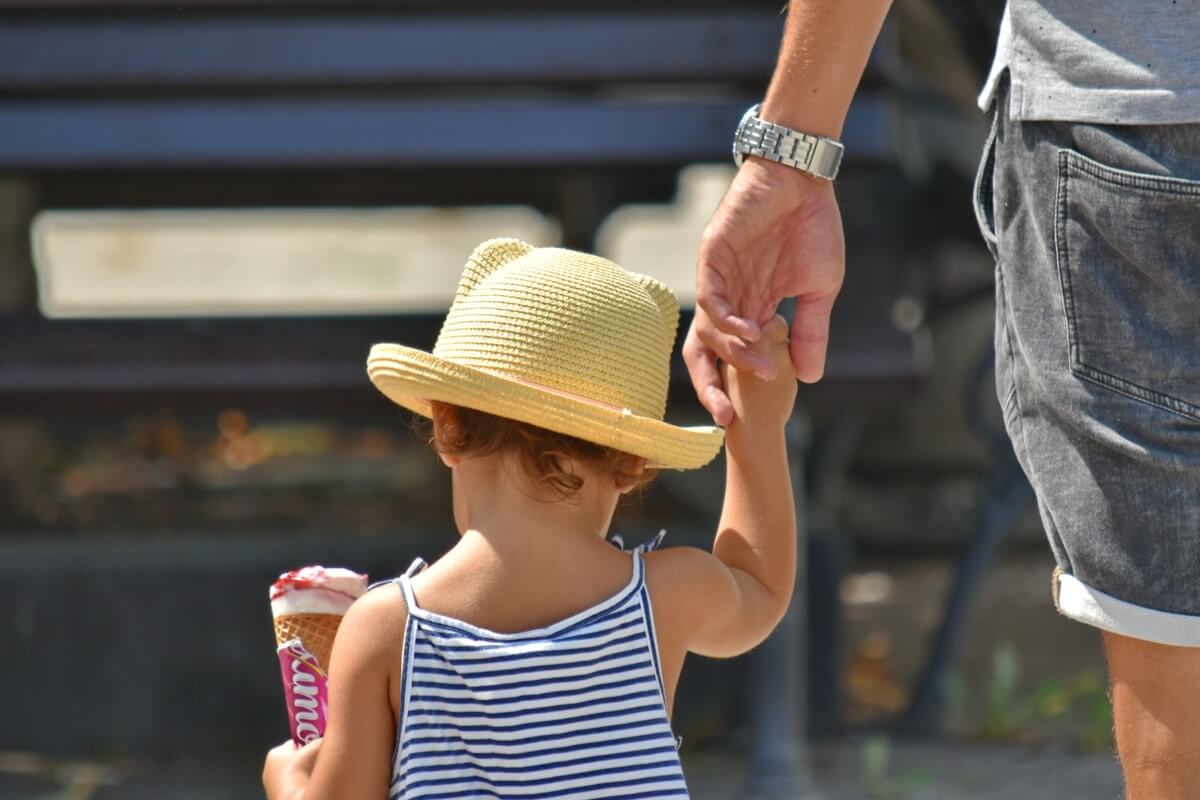 6. Spend the Day Outdoors -
Take advantage of the cooler Florida weather! Visit the local farmer's market, take a walk in a park, or go boating. Finish off your day with someone special and enjoying a refreshing scoop of ice cream or a smoothie, which is good for your bones and more. Dairy foods are linked to reduced risk of cardiovascular disease, type 2 diabetes and lower blood pressure among adults. Don't forget about your kids' bones… dairy is also linked to better bone health, especially in children and adolescents.

7. See Local Artwork -
Take a mural tour around your city. There are so many to see with lots of variety and pizzazz! This mural in the Orlando Milk District is our personal favorite.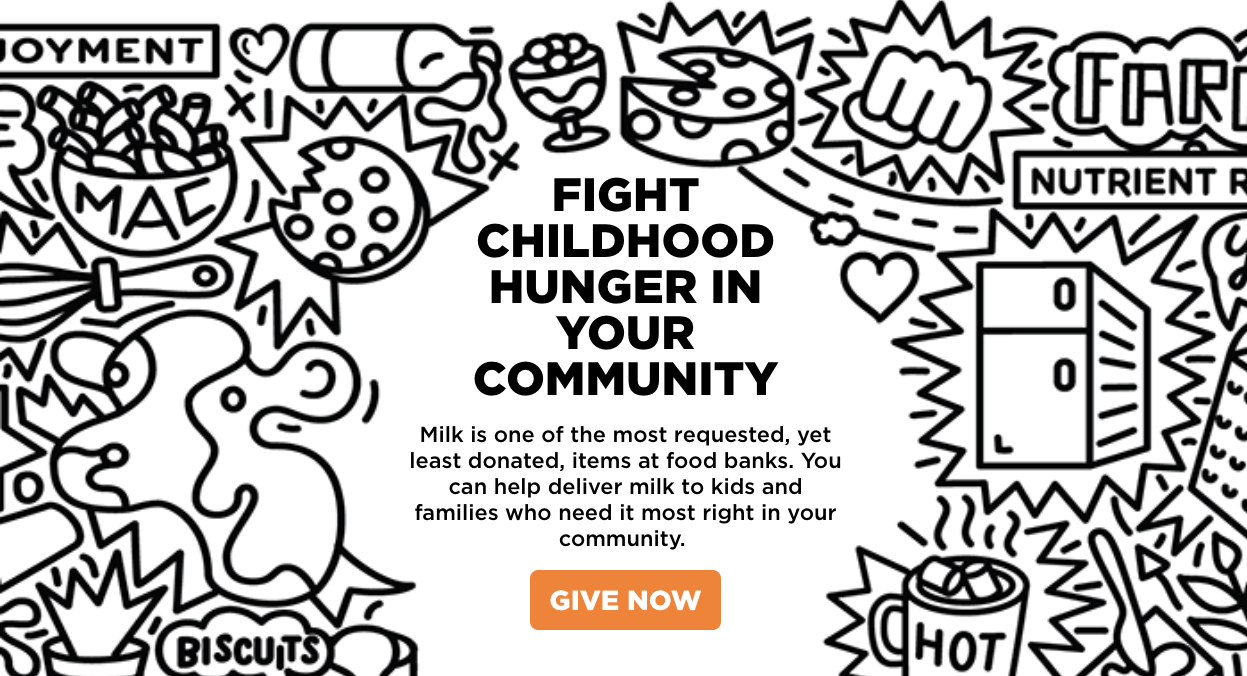 8. Volunteer -
Give to one another! Volunteering is good for your heart and mind. It can improve your mood and help to reduce stress. Feeding America could use your help! Did you know that milk is the number one requested food by those that are food insecure? Learn how you can help here.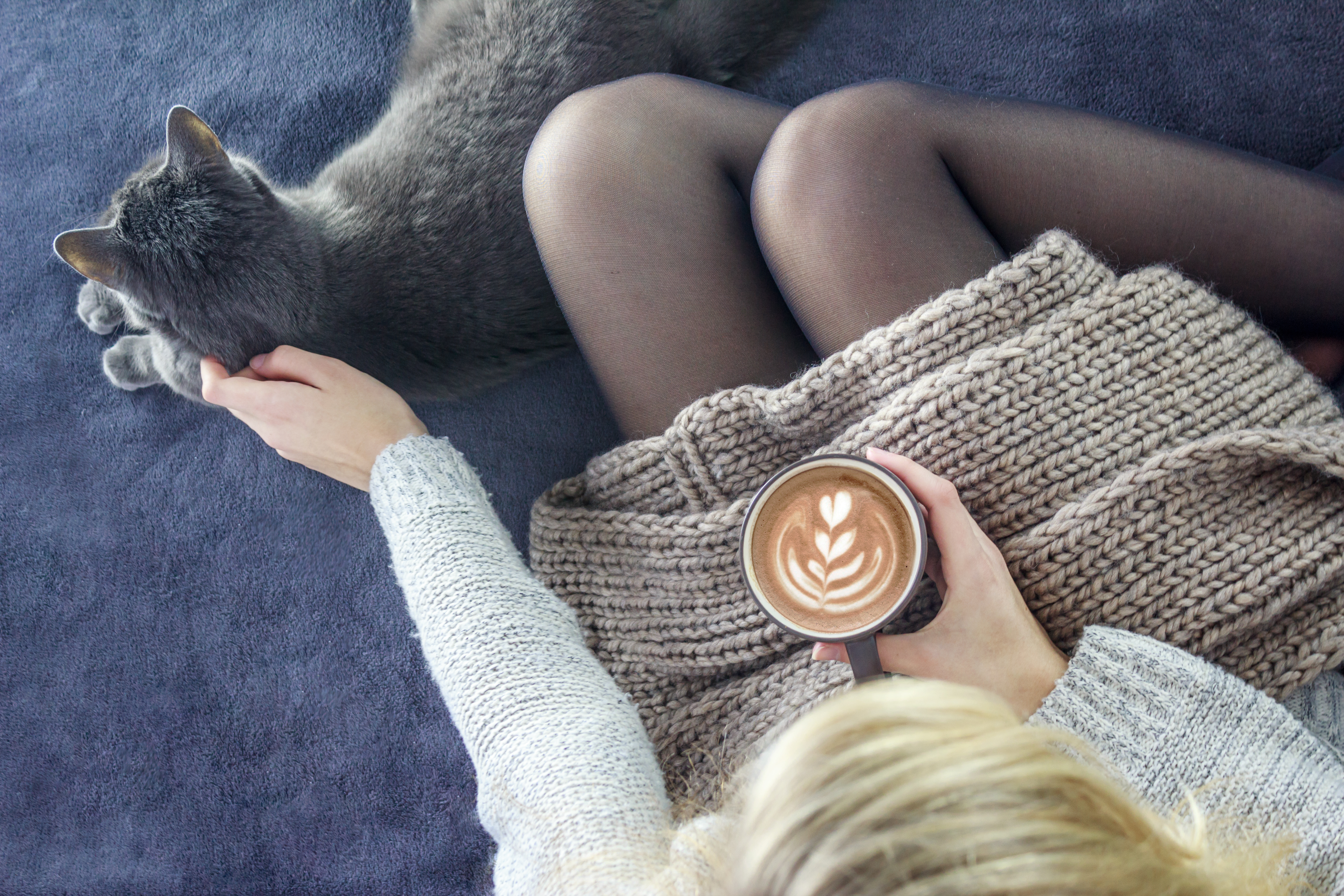 9. Pamper Your Pet -
Don't forget to love your pets! Give your pet a Valentine to remember with a visit to the local dog park, followed by a long walk or run. Take your pet to dine outdoors or grab a hot chocolate on a cool day. How about a special Valentine's Day smoothie and a game of fetch? Your pets will be furever grateful!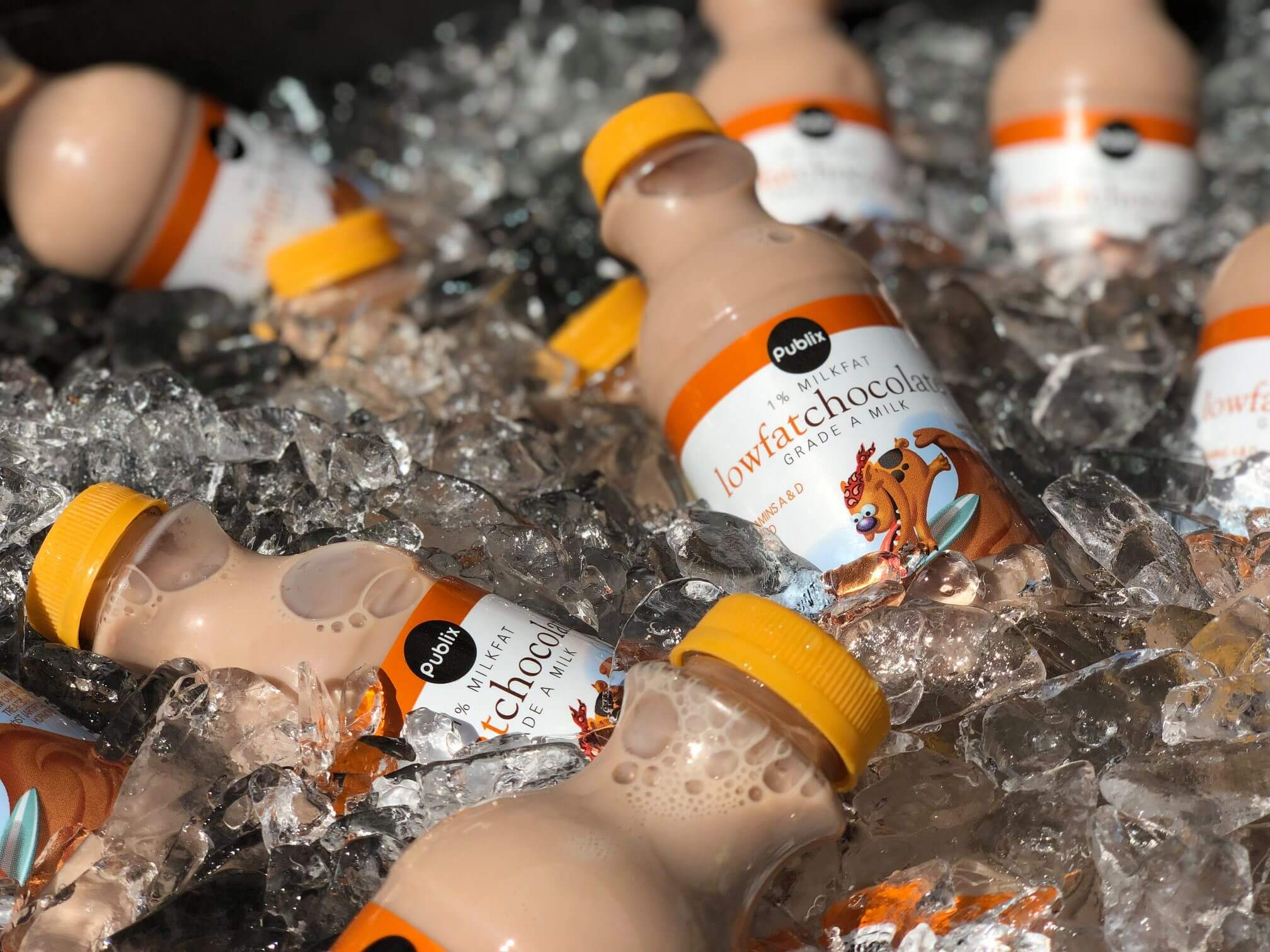 10. Exercise Together -
Increase the fun factor and exercise together! Get inspired with a heart-pounding Valentine's Day 5K or 1/2 marathon. Running not your thing? Walking for as little as 30 minutes a day also provides heart-health benefits. How about a high intensity spin class or session at the gym? Just remember to recover from your Valentine's Day exercise with an ice cold glass of chocolate milk!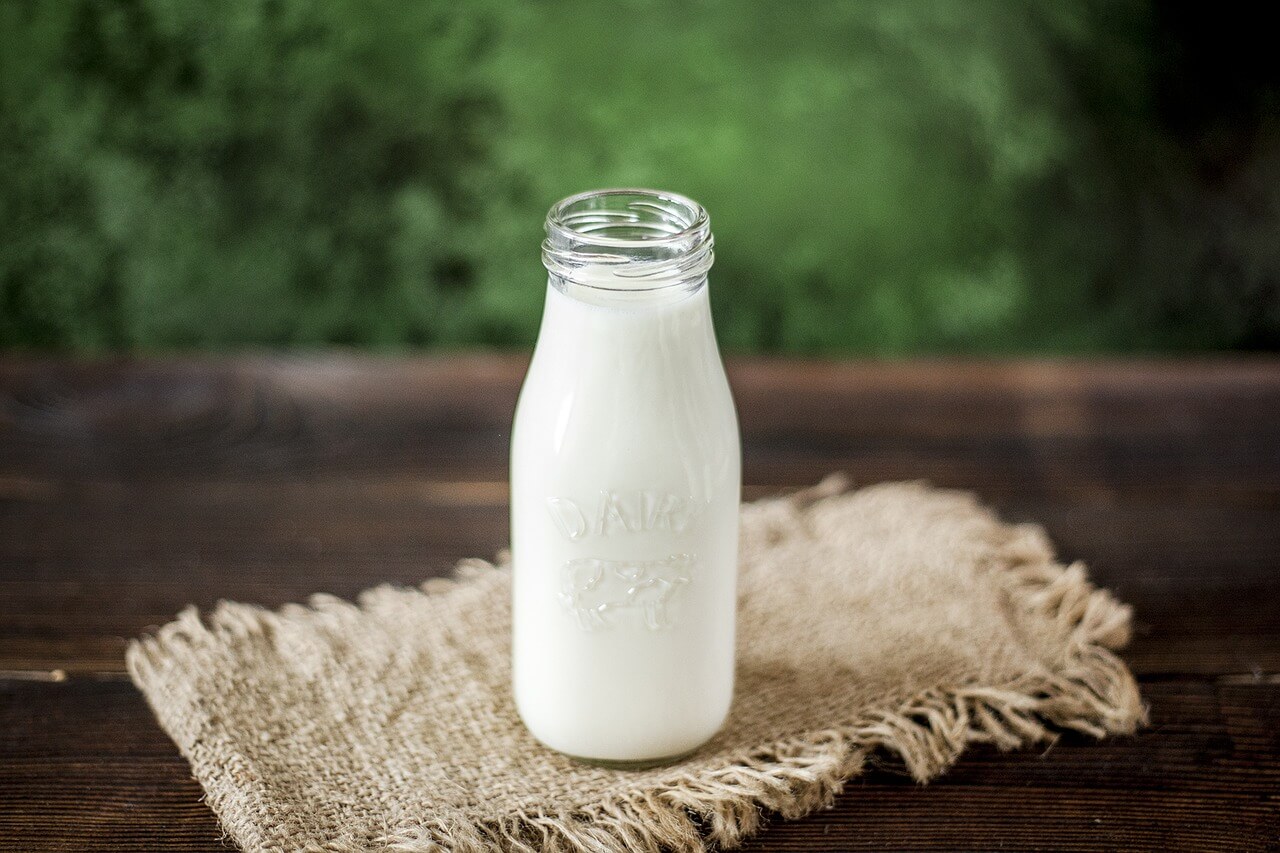 11. Stay Hydrated -
Looking good! Staying hydrated helps you feel (and look) better. Remember to Hydrate before and after exercise. Did you know that milk and water are two great options for hydration?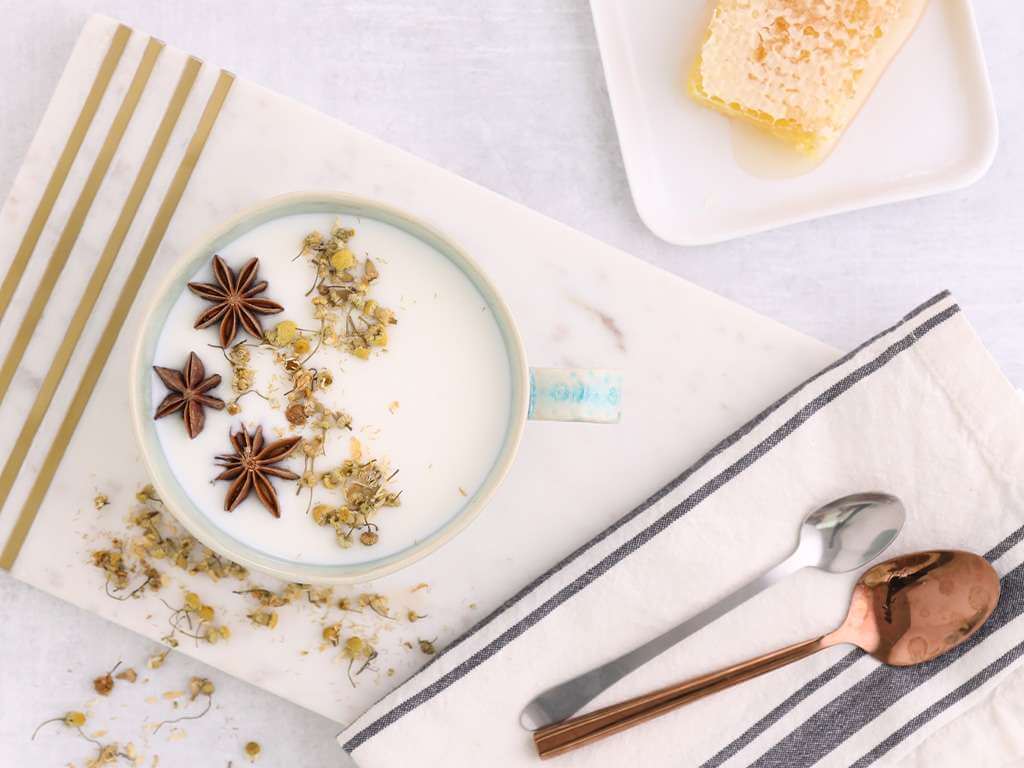 12. Catch Some Zs -
Treat yourself to a good night's sleep this Valentine's Day. Getting plenty of sleep can help you maintain a healthy weight, reduce stress, improve your mood, and even lower your risk for diabetes and heart disease. Try a hot cup of chamomile milk tea for a mellow before-bed treat.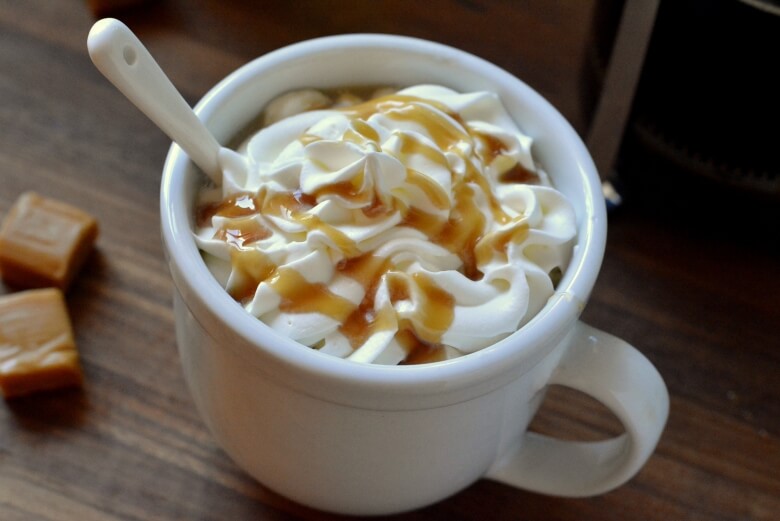 13. Coffee? Yes, Please! -
Begin your coffee ritual by heating one cup of milk in the microwave for 45-60 seconds. Add coffee, mix in some chocolate or mint flavor and enjoy! Try this DIY caramel latte, its perfection! Lactose intolerant? No problem! Replace milk with lactose free milk in your daily coffee; its real milk just without the lactose.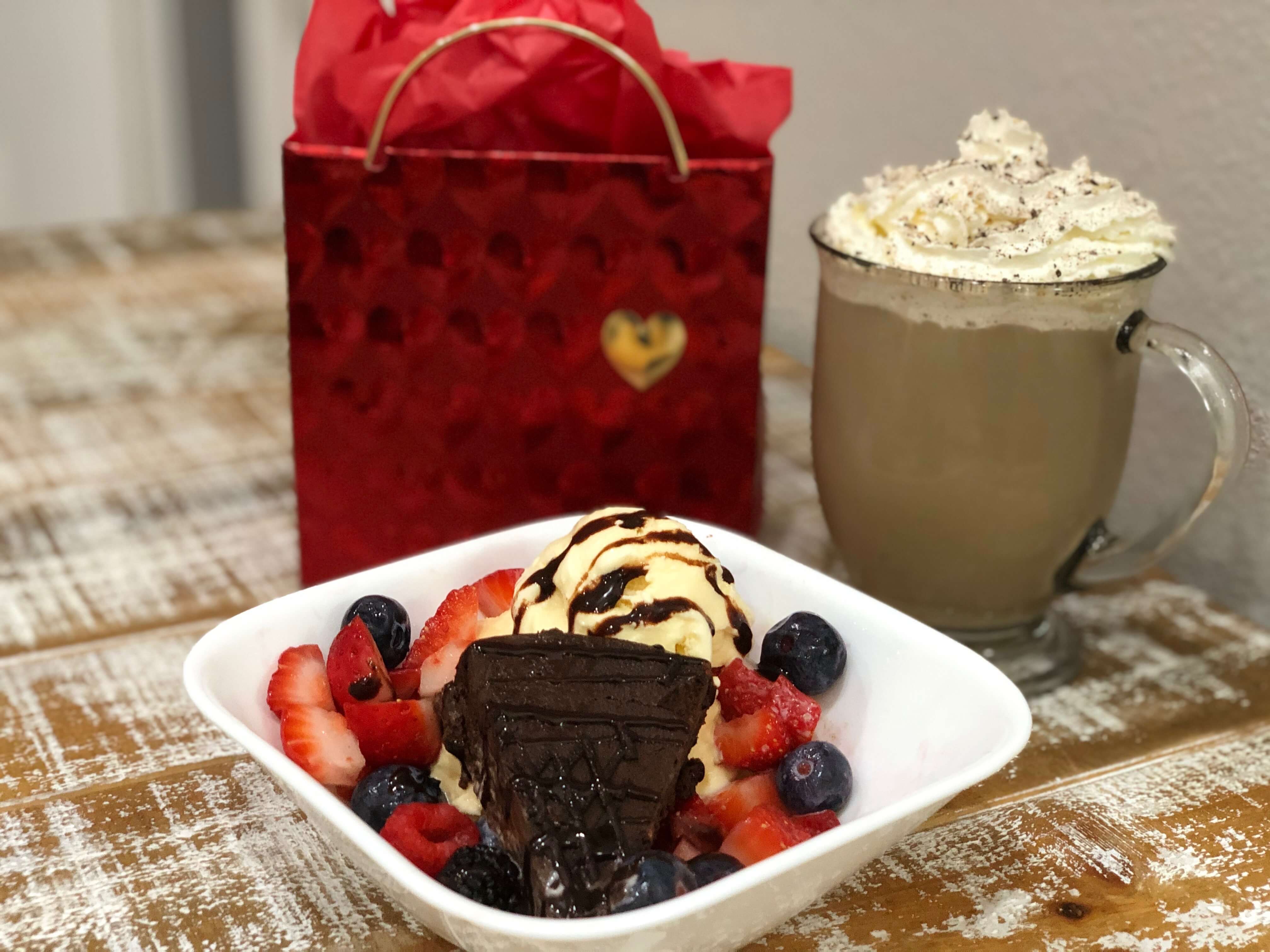 14. Enjoy Some Dessert!
Valentine's day isn't complete without dessert! Try a parfait made with creamy yogurt, fresh fruits, nuts, and a chocolate drizzle. Another favorite is a frozen chocolate covered banana and a glass of milk. Dairy is an essential part of every dessert. Try making an old favorite or find a new one from this list of dairy delicious recipes!