Family, Farming, and Florida-Flavored Ice Cream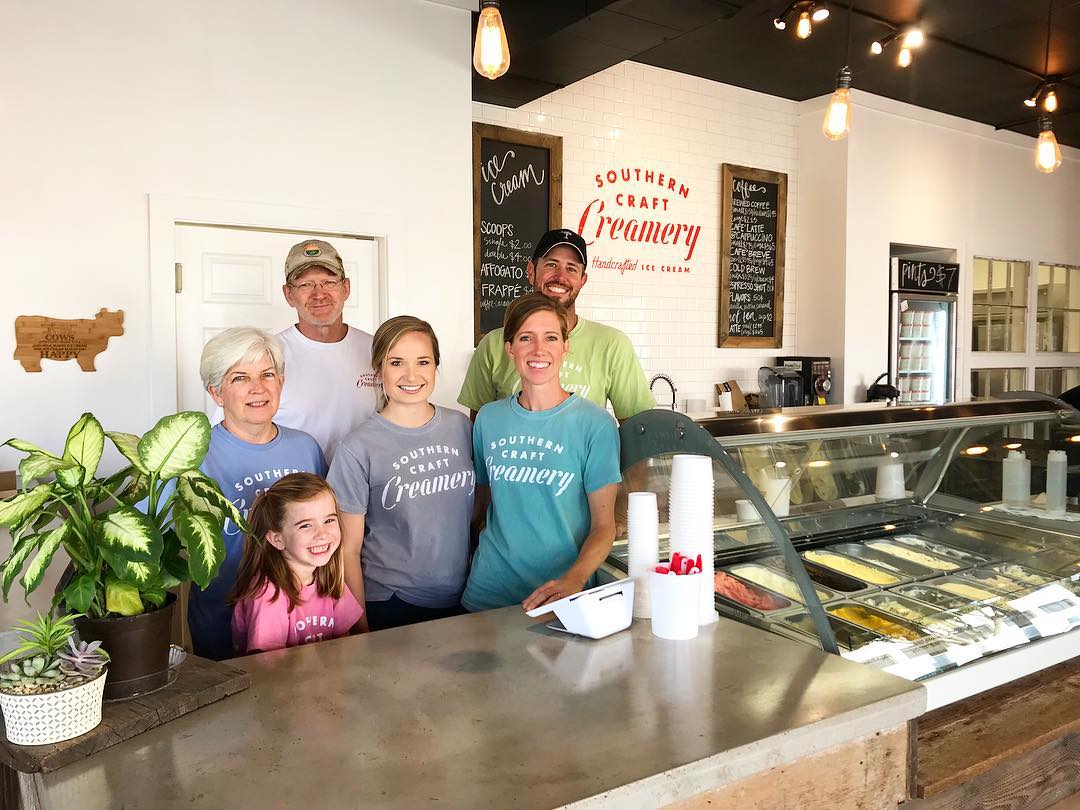 Calling all ice cream aficionados! It's time you visited Marianna, a sleepy town in Florida's Panhandle, and, more specifically, the Southern Craft Creamery. Created and owned by the Eade family, the creamery features unique flavors using fresh, locally sourced, Florida produce. It's these flavors and ingredients that the Eade family attributes to the creamery's success and growing list of fans.
"We are lucky to live in the South where great food is common and ingredients are abundant. Food is different here. Cooking is executed with love and meals are still enjoyed together. People come together to create and share food," says matriarch and co-founder Cindy Eade.
While all of their ingredients are locally sourced, the milk, ice cream's premium ingredient, is sourced right from the Eade's backyard. Southern Craft Creamery knows they're using fresh, nutritious milk in their ice cream because they source it right from their family-owned dairy farm - Cindale Farm.
Cindy and Dale started Cindale Farm in 1994. "We've always wanted to create something that we could share with our local community and be able to say that it was our milk from our farm," says Cindy.
Cindy and Dale have made dairy a family business. Their daughters, Meghan and Lauren, fell in love with farming while growing up and helping their parents during the daily routine.
Meghan and her husband, Brad, work full time on the dairy and have obtained doctorates in veterinary medicine and animal science. Meanwhile, Lauran and her husband, Zach, started Southern Craft Creamery in 2013. Lauren and Zach eventually relocated out of state, so Cindy and Dale stepped up to take over the creamery.
"As a family, our fondest memories and strongest bonds were formed while sharing great food. Food that was created with such care that you could taste the difference," says Dale.
Currently, Meghan and Brad manage Cindale Farms, a 467-acre farm that milks around 300 cows twice per day. Unlike most dairy farms in Florida, the majority of the dairy cows on Cindale Farms are Jersey cows and not Holsteins.
So why Jersey cows instead of Holsteins? Butterfat content. Jersey cows have a higher butterfat content than Holsteins, which makes their milk creamier and ideal for ice cream.
"We invest countless hours every day to provide high quality milk and ice cream in the most sustainable manner possible. We love our land, cattle and what we do," Meghan says.
Their dedication to quality hasn't gone unnoticed. In 2017, the Florida Department of Agriculture and Consumer Services selected Cindale Farms to receive the prestigious Ag-Environmental Leadership award.
Fresh Florida Ingredients Make Moo-velous Ice Cream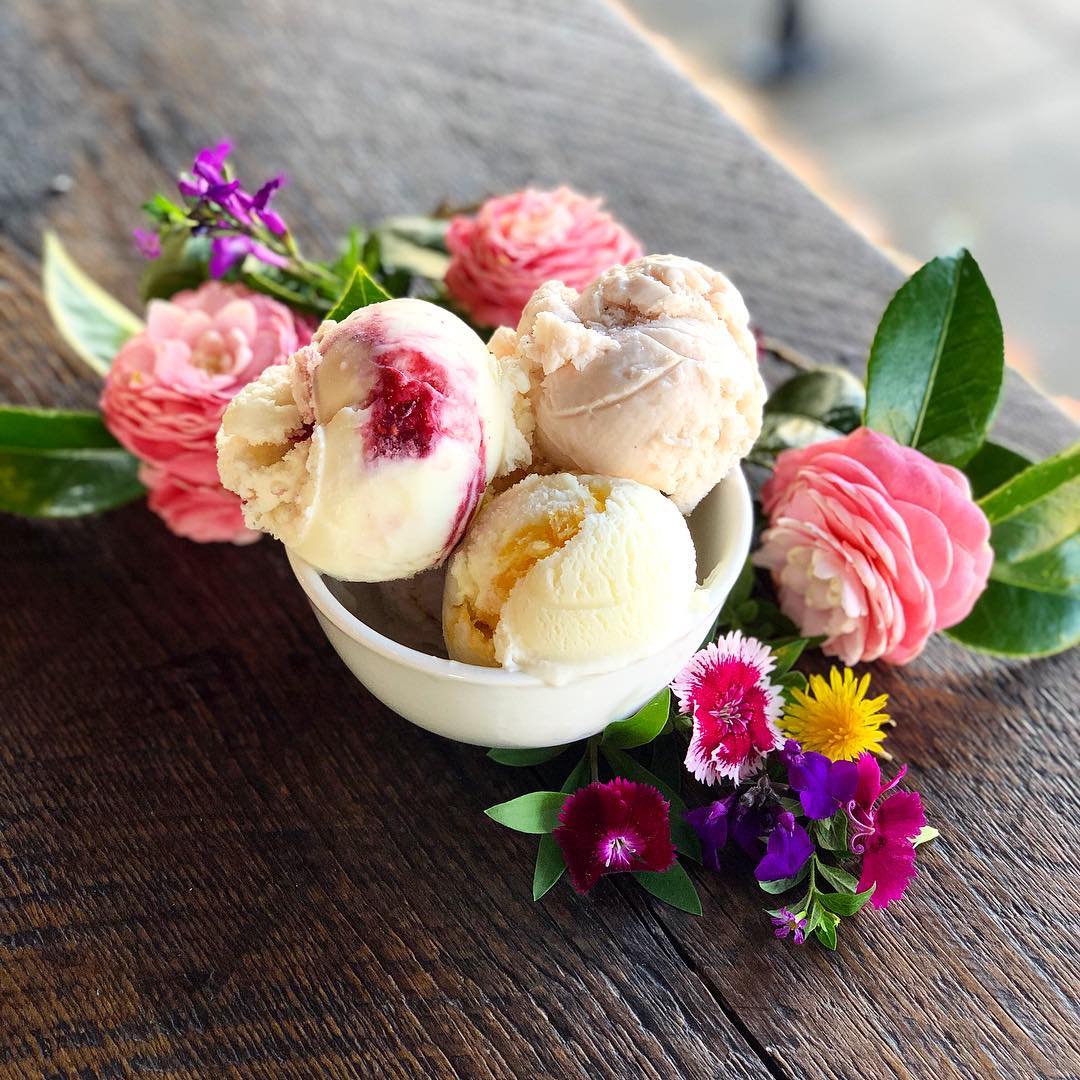 "We believe in making ice cream that showcases the milk from our farm, and in creating simple, interesting flavors to be enjoyed with those you love.
We want the ingredients we add to compliment the dairy components rather than mask them. After putting so many tireless hours into caring for our cows to help create delicious milk, we don't want to cover it up," says Cindy.
The Eade family has connected with local farmers and producers to use fresh, quality ingredients like Marianna-grown kumquats and satsumas to create Florida-themed flavors like Key Lime and Black Berry Buttermilk.
"Anytime we can incorporate an ingredient from one of our fellow Florida farmers we like to call attention to that, so our customers know where their food is coming from," says Cindy.
Their local ingredients; fresh milk; and unique, delicious flavors has generated a growing fan base among local ice cream fans, but the creamery has also gained national attention. In March of 2019, the U. S. Senate Committee on Small Business named the Southern Craft Creamery as the Senate Small Business of the week.
So if you ever find yourself in Marianna, Florida, stop by the Southern Craft Creamery and try some fresh, tasty, and very Florida ice cream. Learn more by visiting Southern Craft Creamery.com.