Meet a Dairy Farmer: Leon McClellan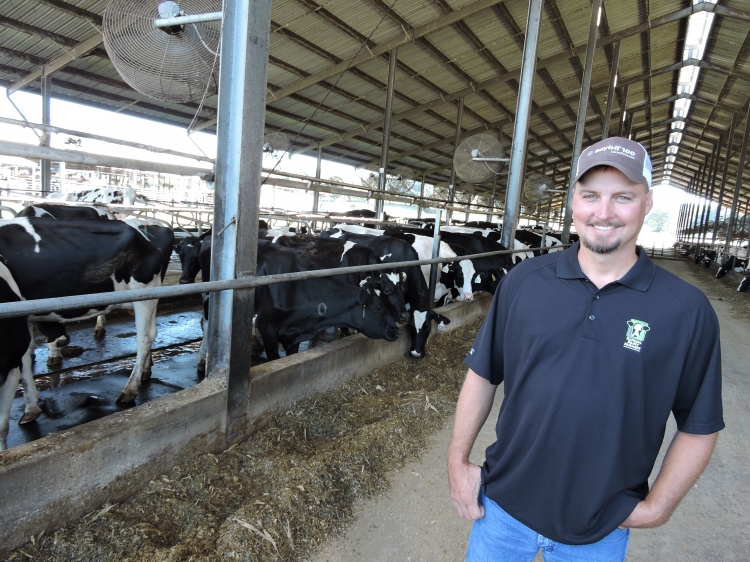 My name is Leon McClellan, and I'm proud to be a Florida dairy farmer. My family and I own and operate M&B Dairy in Lecanto and M&B Products, a processing plant in Temple Terrace. You could say farming is in my family's blood. I'm a fifth-generation dairy farmer on my grandfather's side and a fourth-generation farmer on my grandmother's side.
My great-grandfather started our dairy in the 1940s. I knew I wanted to carry on the family tradition early on and have been working on the farm since I was 9. It started out simple enough: I milked cows, installed fences, and mowed fields. Today I manage the dairy while my father, Dale, and brother, Daniel, run our processing plant.
In my late teens, I managed Culligan Water of Plant City, which is where I met my wife, Jessica. Later I decided to return to the dairy industry, and, in 1998, my family bought land in Citrus County. In 2002 we started building what would become M&B Dairy, and we started milking the first cows at this location in 2003.
Today our operation covers 325 acres, and we milk more than 600 cows three times daily. The farm has grown and so has my family. Jessica and I now have three beautiful children: Alexis, 18, Morgan, 14, and Chet, 11. They've been raised on the farm just like I was, and we look forward to their bright futures.
Life on the farm is great, and we love to be involved in our community. I am a commissioner on the Citrus County Mosquito Control Board and a member of the Citrus County Cattlemen's Association and the Citrus County Chamber of Commerce. I'm also the vice chairman and treasurer of the Agricultural Alliance of Citrus County and a past Farm Bureau board member for Citrus/Hernando counties.
In addition, our family hosts community events each year at our farm and processing plant to raise money for charities such the Boys and Girls Club and the Parks and Recreation Association.