Milk and Type 2 Diabetes Prevention and Reduced Risk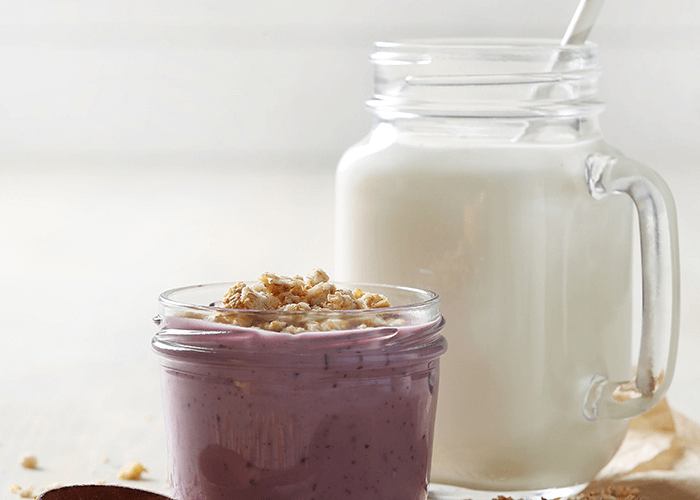 Eating right is a powerful tool when you're managing diabetes and prediabetes. Learning to manage blood sugar with a combination of medication, diet, and exercise is key to proper diabetes management.
Daily exercise and eating healthy are the dynamic duo of diabetes management. Even if you're already fit, daily activity can help you take charge of your health. Find enjoyable activities, like Mooga - cow inspired yoga - and do them as often as you can to make exercise a rewarding and fun experience.
Diet is also key to managing diabetes and prediabetes. When you eat, your glucose (or blood sugar) rises, which is needed for energy. This results in an insulin release. Once the process is finished, the blood sugar and insulin go back down. A fully functioning, healthy body follows this process every time something is digested. If you have type 2 diabetes or pre-diabetes (also called insulin resistance), your blood levels of insulin may rise above the normal range during this process.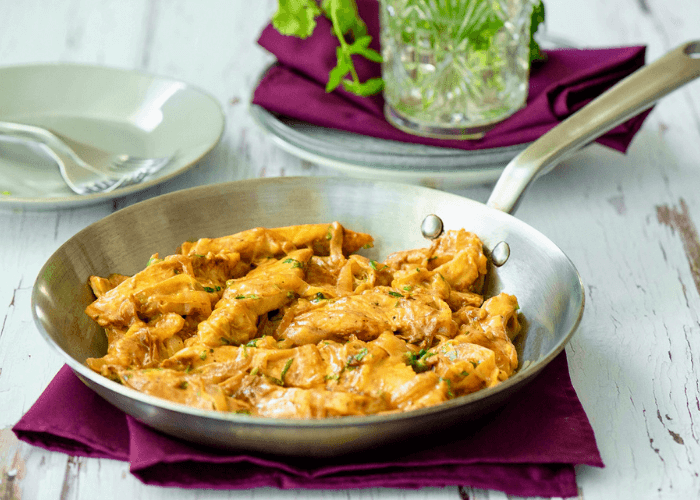 Thankfully you can follow the healthy meal plan recommended by the Dietary Guidelines for Americans including dairy foods, lean meats, fish, fruits, vegetables, and whole grains. New research suggests that protein and vitamin D in conjunction with calcium, all found in milk, may play essential roles in treating type 2 diabetes and insulin resistance.
Milk's unique nutritional package includes vitamin D, calcium, and high-quality proteins like whey and casein - all of which have extensive research linking them to reduced risk of type 2 diabetes. Dairy also includes carbohydrates as well as protein, which stimulate insulin release and allows glucose to move out of the blood and into the muscles and brain where it's used for energy.
Whether you're choosing milk, cheese, or yogurt, you can feel confident including dairy in your diet. For roughly $1/day, you can provide your body with three servings of dairy packed with vitamins, minerals, and high-quality protein when you enjoy dairy foods.
Milk is affordable, nutritious, delicious, and versatile. Below are dairy delicious recipes that are diabetic friendly, which can help you reach your recommended three servings of dairy. Please consult your doctor or dietician before making any changes to your diet.
SOURCES
American Diabetes Association. (n.d.) Nutrition Overview. Diabetes.org. https://www.diabetes.org/nutrition
America's Milk Companies. (n.d.) Milk and Type 2 Diabetes Protection. Milklife.com. https://milklife.com/articles/nutrition/milk-and-type-2-diabetes-protection
Global Dairy Platform. (2018, July 18) Updated Joslin Diabetes Center Nutrition Guidelines includes Dairy Foods Recommendations. https://www.globaldairyplatform.com/news-posts/updated-joslin-diabetes-center-nutrition-guidelines-includes-dairy-foods-recommendations/
Jarvis, Judith. (2018, February 6). Research Roundup: Type 2 diabetes, Sustainable diets, and more. Undeniably Dairy. https://www.usdairy.com/research-resources/research-roundup
Miller, Gregory. (2015, September 10). Diary Proteins May Have a Role in Managing T2D. Undeniably Dairy. https://www.usdairy.com/news-articles/dairy-proteins-may-have-a-role-in-managing-type-2-diabetes
Miller, Gregory. (2015, November 25). Does Dairy Raise Insulin Levels & Increase Diabetes Risk. Undeniably Dairy. https://www.usdairy.com/news-articles/does-dairy-raise-insulin-levels-and-increase-diabetes-risk
Undeniably Dairy. (2016, March 2). Science Summary: Dairy & Type 2 Diabetes. https://www.usdairy.com/news-articles/science-summary-dairy-and-type-2-diabetes