How about a little competitive spirit? Check out our upcoming school contests and promotions to help enhance your school nutrition program. Prizes vary from NFL swag and player appearances to gift cards and school food service equipment.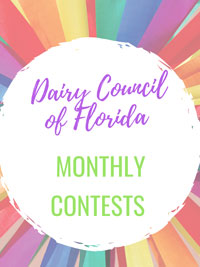 Monthly Contests
These contests take place throughout the school year. Be sure to enter for the chance to win equipment and other fun prizes. All entries will receive a set of 3 dairy posters designed by the Dairy Council of Florida.
---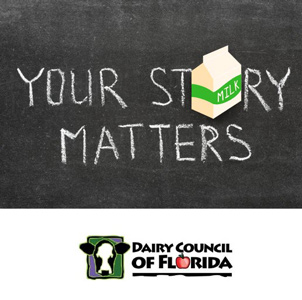 Success Stories
Working with people like you makes our program wonderful, so we ask that you share your success stories with us! Your submissions will help inform our existing and future partners and participants why and how they can work with the Dairy Council of Florida. Check it out here!