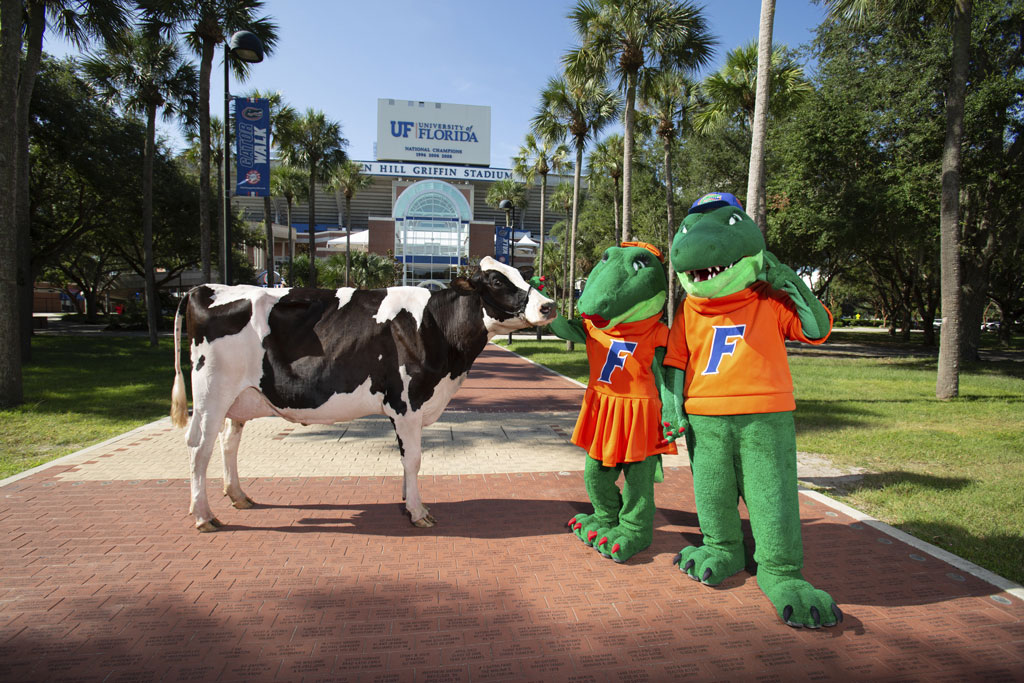 Strengthen Your Chomp with Fresh, Florida Milk!
Florida Dairy Farmers is proud to be the longest-running sponsor of the University of Florida Gators. For 30 years Florida Dairy Farmers has successfully aligned dairy industry messaging with UF athletics to promote dairy products and highlight the state's hard-working dairy farmers.
The implementation of these creative marketing strategies has enabled Florida Dairy Farmers to prominently feature farmers, dairies and products in conjunction with Gators' sports by way of television and radio spots, magazine ads, on-campus events and social media initiatives.
Love the Gators? Then enter our latest sweepstakes to win tickets to a home Gator football game!