Celebrity Chef Art Smith Honors Florida Farmers at New Disney Farm-to-Table Restaurant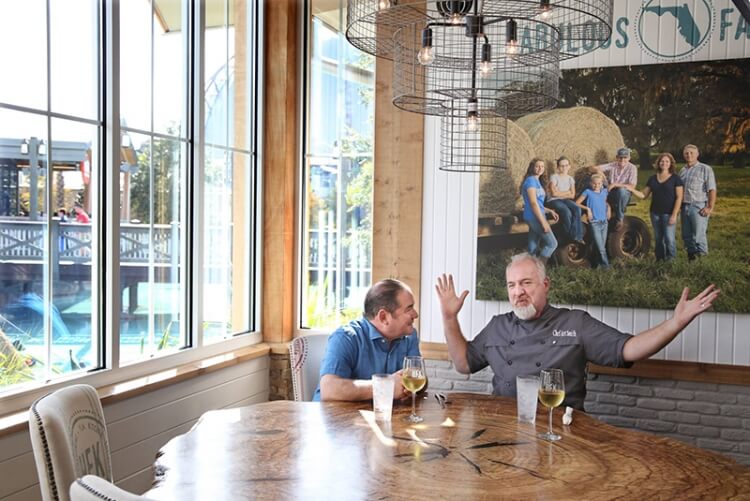 Photo Credit: Emeril's Florida Photo/Video Team

A Florida kitchen with southern shine, Chef Art Smith's Homecoming Florida Kitchen at Disney Springs in Orlando pays homage to Florida's rich agricultural heritage by highlighting local ingredients and farm-to-table cuisine.
The two-time James Beard Foundation winner, personal chef to Oprah, and world famous restaurant owner, is a Florida native who returned home to honor farmers and share his favorite farm fresh dishes.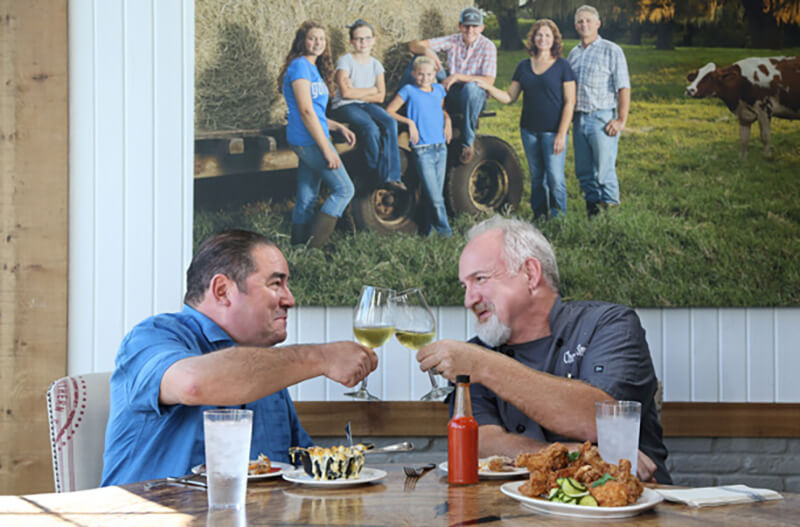 Photo Credit: Emeril's Florida Photo/Video Team

Inside the farmhouse inspired restaurant is a celebration of Florida agriculture – past, present, and future. And included in this celebration is Florida dairy farmers Johan and Trisha Heijkoop and their family, who operate Milk-A-Way Dairy in Webster, Florida.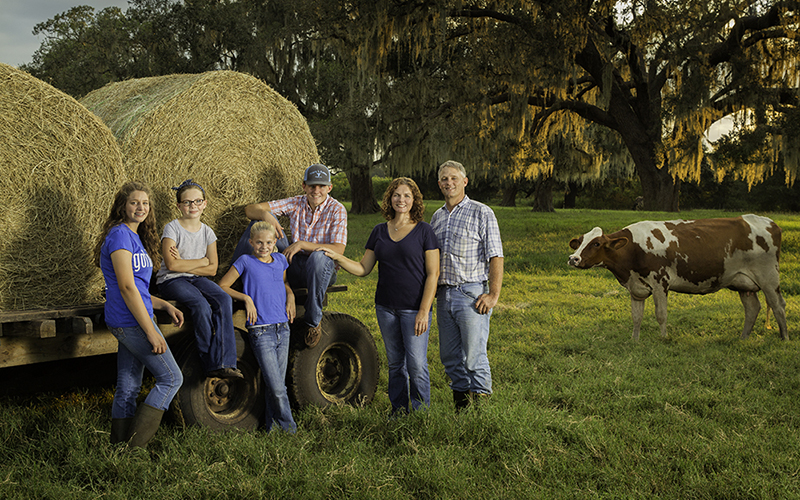 Photo Credit: Marc Vaughn
A photo of the dairy farm family serves as a focal point of the restaurant and was shot by a local Florida photographer Marc Vaughn. The photo is also featured as a backdrop during much of the latest episode of Chef Emeril Lagasse's TV show, "Emeril's Florida".
The Cooking Channel TV show takes an exclusive look at all of the delicious, locally-sourced foods Art Smith's Homecoming Kitchen has to offer, including the chef's famous banana pudding, fried chicken and momma's mac and cheese – our personal favorite!

Take a sneak peek of the episode and catch the full version of "Food Meets Fun at Disney Springs" with Chef Lagasse and Chef Smith here.