Honored to be Registered Dietitians for Florida Dairy Farmers
The National Dairy Council has launched #100Dietitians an online movement to celebrate the over 100 registered dietitians who advocate for dairy farmers across the U.S. The NDC will use this platform to celebrate its 100-year anniversary and the Academy of Nutrition and Dietetics 100-year anniversary and will highlight all things food and nutrition.
Our RD's love and passion for dairy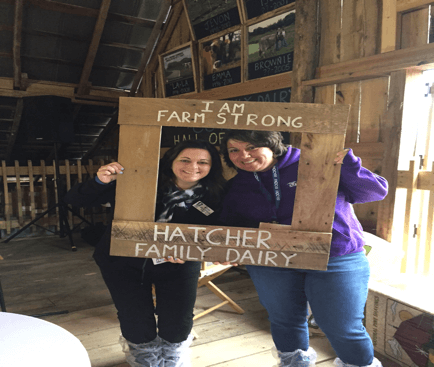 Alyssa Greenstein, RD, LDN, FAND
Senior Manager Nutrition Affairs Communications
Past President, Florida Academy Nutrition and Dietetics 2014-2015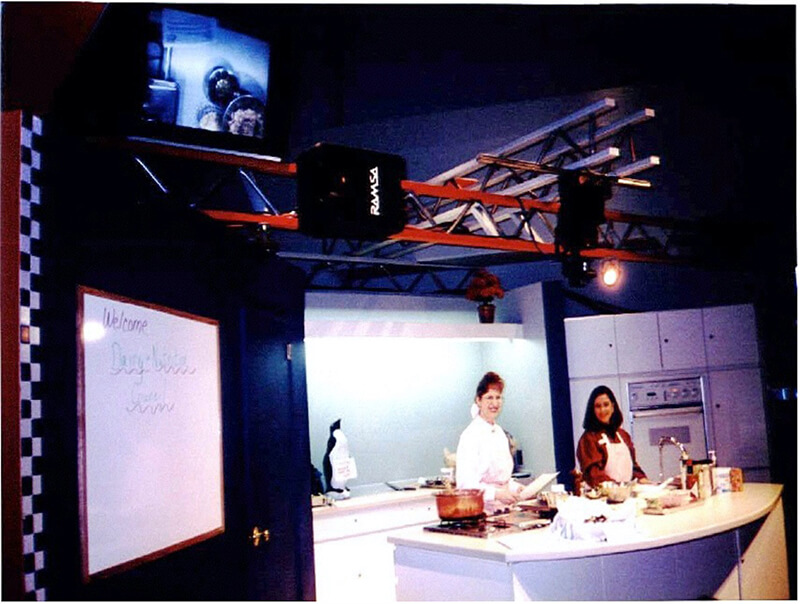 I am fortunate to call myself a Florida Dairy Farmers dietitian. Twenty-two years ago I was a dietetic intern in Pittsburgh. If you look closely at the picture you can see the science center welcome sign that reads "welcome dairy and nutrition council. As a dietetic intern I feared my first experience cooking in front of an audience and camera. During the cooking segment we strained yogurt with cheese cloth and made a thick delicious orange flavored fruit dip (think Greek yogurt) along with tasty mac and cheese. My experience with the Dairy Council all those years ago left a lasting impression. I remember thinking now this is the kind of job I would love to have in the future! Fast forward to present day and I couldn't ask for anything better. I truly love being an RD and advocating for Florida's dairy farmers. Whether I am in in front of the camera, in front of my peers or working with health professionals my day begins and ends with dairy foods. Every day starts with milk in the a.m. and usually ends with ice cream for dessert. Lots of cheese, chocolate milk, lactose free milk, yogurt (vanilla and ranch flavored) are staples in our home. Watching my children eat healthy, grow and thrive are reminders of how honored I am to work on behalf of dairy farmers and do something that makes a difference not only in my family's life but also in the lives of Florida families.
Lori Nelson MS, RD, LD/N
Nutrition Manager, School Health and Wellness
Scholarship Chair, Florida Academy of Nutrition and Dietetics 2014-present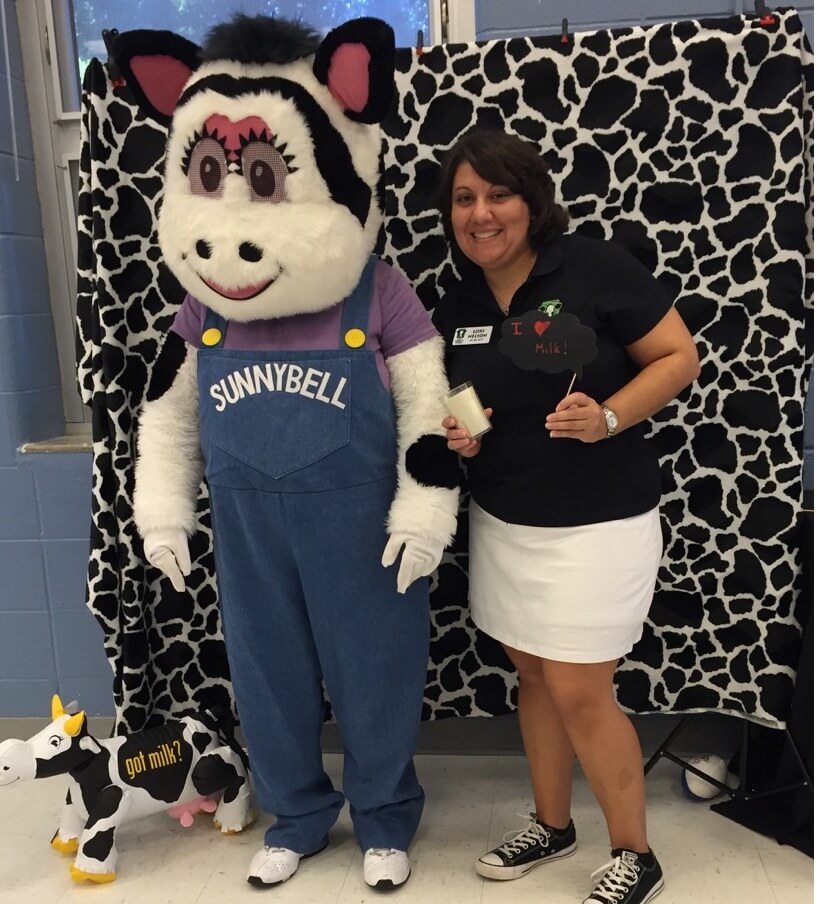 From my ninth grade career report in a history class, I envisioned my future career as a Registered Dietitian. During college a poem I often referred to for inspiration was "One Hundred Years from Now". It talks about material things not mattering but making the difference in the life of a child. I knew my ultimate goal was to blend my love for kids and nutrition together to make a difference in children's health. Dairy was always a strong part of my career even before my time with the Dairy Council of Florida. Working for the WIC program I was able to impact a child's life from birth to age 5, making sure they were getting enough dairy for bone and brain development. As I transitioned to a school district, through recipe development and promotions I infused dairy as much as possible and as yogurt parfaits became the latest trend I helped develop a process to serve more of them daily and make the production process easier. Making learning about nutrition fun was my goal through curriculum, family wellness nights and school gardens and dairy played as much of a role as the other food groups. During my time at the school board the Fuel Up to Play 60 program began and I was able to bring the program to many of our schools. Through this program I was able to empower students to lead healthy change in their school and make a difference in the community around them. In joining the Dairy Council team four years ago I was able to continue my work with FUTP 60 and witness students creating healthier futures. In creating dairy education materials and promotions I continue my passion of making a difference on behalf of dairy farmers though schools one child at a time.