12 Days of Christmas Cookies and Milk with Heather McPherson
Welcome to the 12 days of Christmas cookies and milk presented by the Florida Dairy Farmers and Orlando foodie Heather McPherson! It's a bountiful platter of cookies that showcases the diversity of the holidays.
Whether they are buttery-rich elegant rounds or sugary cutouts decorated with a child's touch, holiday cookies are a welcome treat throughout the season.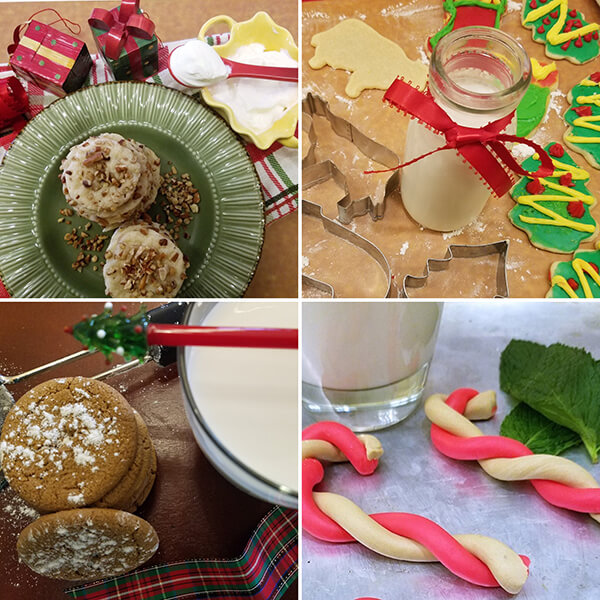 Holidays can be stressful so choose one or two time-consuming cookies and a couple of quick treats. In addition, choose cookies that give a variety of looks and flavors. Just like other holidays, traditions rule, as do familiar textures and recipes. Chocolate chip cookies, for example, are never out of season.
Set up the kitchen like an assembly line. Organization is key. Finish one job before you move on to the next. Having several cookie sheets and cooling racks (I recommend at least four of each) definitely will move things along.
And don't forget to have ice, cold milk on hand. Cookies and milk go together like hot chocolate and marshmallows.
Now for the fun part! In addition to all those yummy Christmas cookie recipes, we are giving away a KitchenAid Artisan Series Tilt-Head Stand Mixer and a $250 VISA gift card for you to use to make all these amazing and delicious cookies!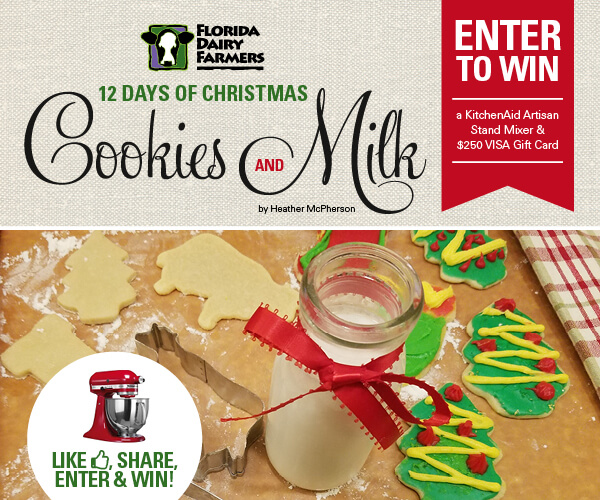 Follow @FloridaMilk on Facebook, Twitter, and Instagram and CLICK HERE TO ENTER TO WIN!
In addition to the grand prize winner, two runner-up winners will receive a $50 VISA gift card and a Florida Dairy Farmers Bakers Prize Pack filled with everything you need to make the perfect cookies for the holidays.
To view all 12 days of Christmas cookie recipes, click here.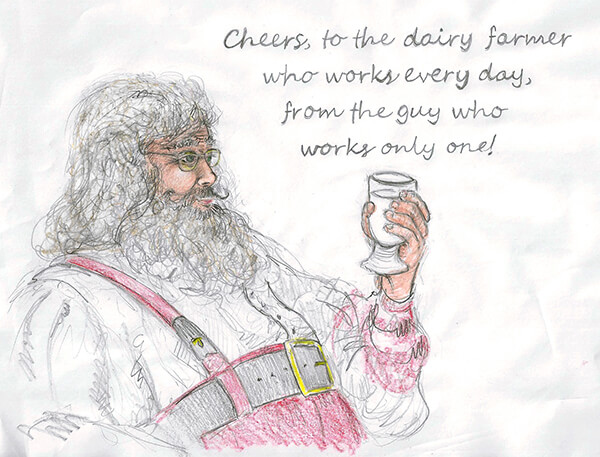 From our farm families to yours, Merry Christmas and Happy Holidays!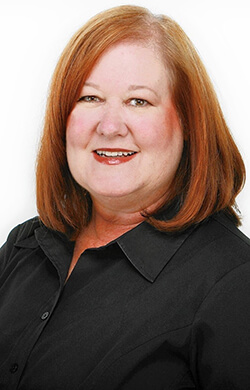 Heather McPherson is a columnist and editor at large for EdibleOrlando. A former food editor, restaurant reviewer and multimedia journalist for the Orlando Sentinel, she is also a past president of the Association of Food Journalists and provides food content for hypeorlando.com and Orlando's Morning Mix on Mix 105.1 FM . The author of two cookbooks, she has co-written five others and edited three cookbooks. Her latest works are "Field to Feast: Recipes Celebrating Florida's Farmers, Chefs, and Artisans" and "Good Catch: Recipes & Stories Celebrating the Best of Florida's Waters" both with Pam Brandon and Katie Farmand (University Press of Florida).