Florida Dairy Farmers Academic All-State Awards Banquet
For the first time, Florida Dairy Farmers is proud to sponsor the Florida High School Athletic Association and its annual All-State Awards Banquet. The 23rd Annual Florida Dairy Farmers Academic All-State Banquet held in Gainesville, Florida honored those student athletes who have excelled both athletically and academically.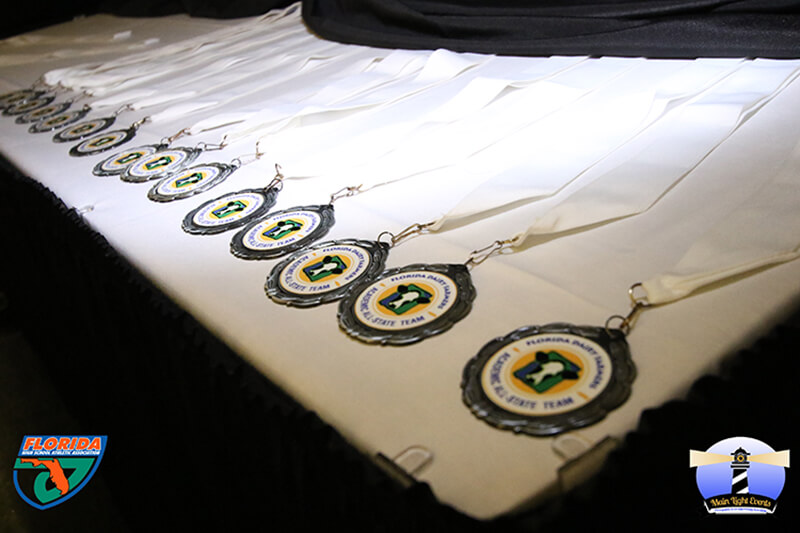 The 24 nominees represented numerous schools and programs around the state and were selected from 127 qualifying applications. All students chosen lettered in two or more FHSAA-sanctioned Varsity sports their junior and senior years while maintaining an overall 3.8 GPA and above. The Academic All-State Team was awarded a total of $50,000 in scholarships for their achievements and because of Florida Dairy Farmers sponsorship, the FHSAA was able to increase the scholarship amounts for each student.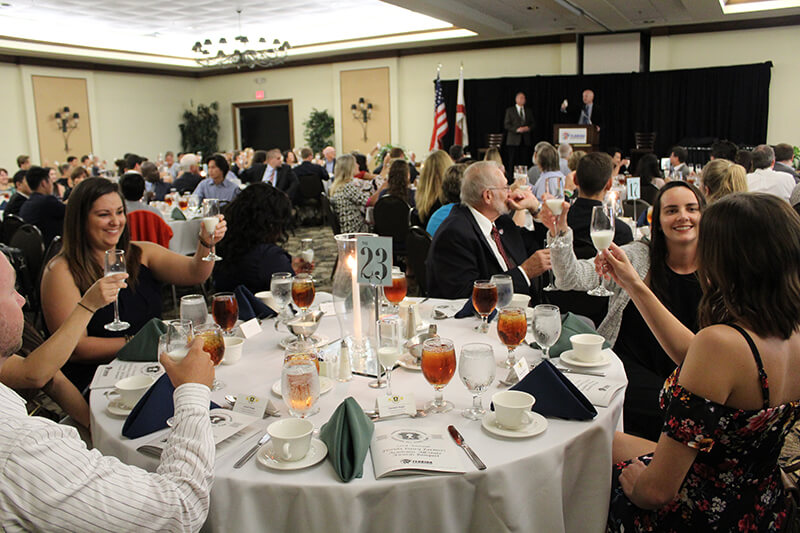 Florida Dairy Farmers Industry Relations Manager, Brian Chapman began the ceremony with a milk toast to congratulate the student athletes on their accomplishments throughout their time in high school.
Among the 24 nominees, one male and one female were chosen to receive the "Ron Davis Scholar-Athlete of the year" award, the FHSAA's most prestigious honor bestowed upon a student athlete.
The female award winner, Alison Walker, earned 13 varsity letters during her time at Pine School. She was the recipient of the Pine School Academic Achievement Award for the highest-grade point average and represented her school as the head tour guide and Head Ambassador Perfect of the Ambassador Perfect Committee. She was also the founder and president of the Mu Alpha Theta mathematics honor society chapter at Pine School, very fitting as she strives to study mathematics at the University of Miami.
The male award winner, Daniel Orcutt, was a four-year three-sport athlete at Fort Walton Beach High School. Orcutt was named the 2016 Wendy's High School Heisman National Winner and a member of Fort Walton Beach's 2017 Viking Hall of Fame, a prestigious honor only 12 seniors receive. He plans on studying chemical engineering while continuing his swimming career at the University of Kentucky. Below lists each student athlete nominated as well as the two award winners listed in bold, congrats to all the nominees!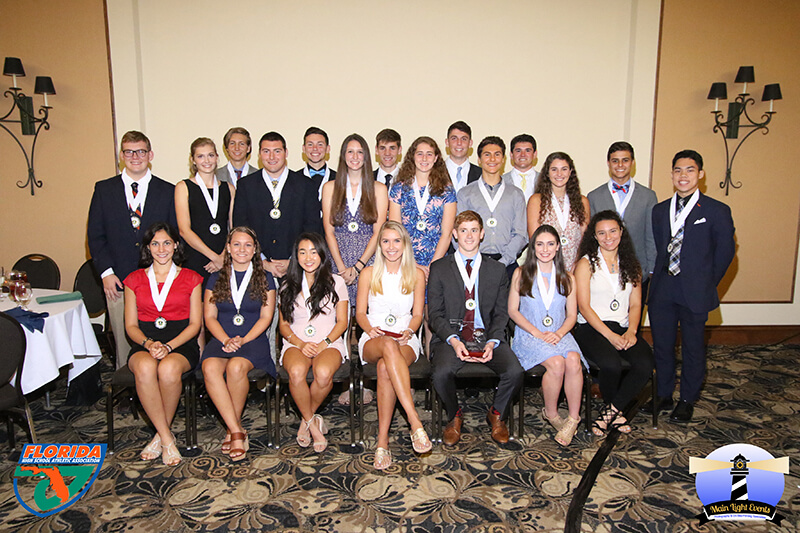 Florida Dairy Farmers Academic All-State Awards Winners:
Amanda Ban, Marathon
Natalie Baumgarten, Lincoln Park (Fort Pierce)
Madelyn Bell, Winter Park
Emily Boehlein, St. Francis (Gainesville)
Marcella Bolenbaugh, St. John Neumann (Naples)
Luke Bryan, Spruce Creek (Port Orange)
Kristi Byun, Indian Rocks Christian (Largo)
Sofia Caro, Pine Crest (Fort Lauderdale)
Natalie Chapman, Northside Christian (St. Pete)
Christian Cropp, Benjamin School (Palm Beach Gardens)
Matthew DeSantis, St. John Neumann (Naples)
Scott Ethechury, Barron Collier (Naples)
Jack Fining, Charlotte (Punta Gorda)
Kristyn Kramer, John Carroll (Fort Pierce)
Logan Locascio, Gainesville
David Mahan, Bishop Verot (Fort Myers)
Zachary Moser, Rutherford (Panama City)
Daniel Orcutt, Fort Walton Beach
Alex Quinones, Southeast (Bradenton)
Vinson Rafael, MAST Academy (Miami)
Ryan Savoldy, Fivay (Hudson)
Nina Staviski, Gulf Breeze
Alexandra Thomasson, Lecanto
Alison Walker, Pine School (Hobe Sound)