Celebrating our Dairy Farmers on National Farmers Day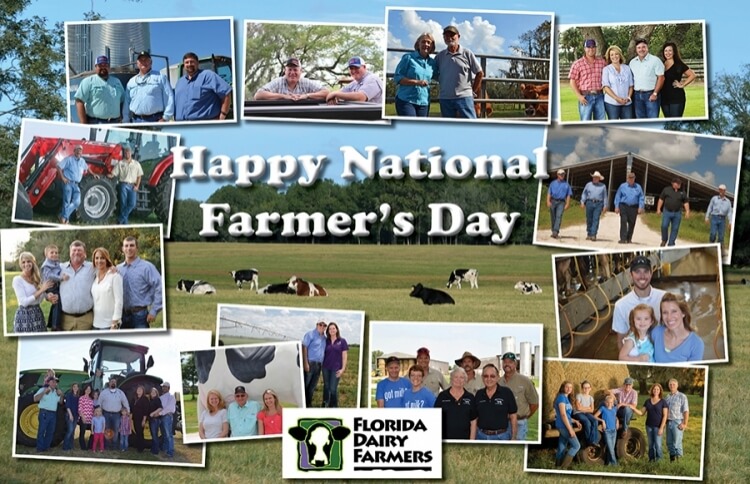 October 12th is one of our favorite days of the year. It's a day we celebrate the boots on the ground who help feed the world, a day we celebrate and thank our farmers. It's National Farmers Day!
In Florida, we have nearly 100 dairy farming families who work 365 days a year to produce wholesome and healthy products of milk and all things dairy including cheese, yogurt and everyone's favorite, ice cream.
From the Panhandle down to Okeechobee, we invite you to celebrate all of our farmers across the state of Florida and join us in thanking them for all that they do to care for their cows, be stewards of the land, and continue to help feed the world.
Thank you, dairy farmers, for all that you do!