How Florida Dairy Farmers Use Innovation to Beat the Heat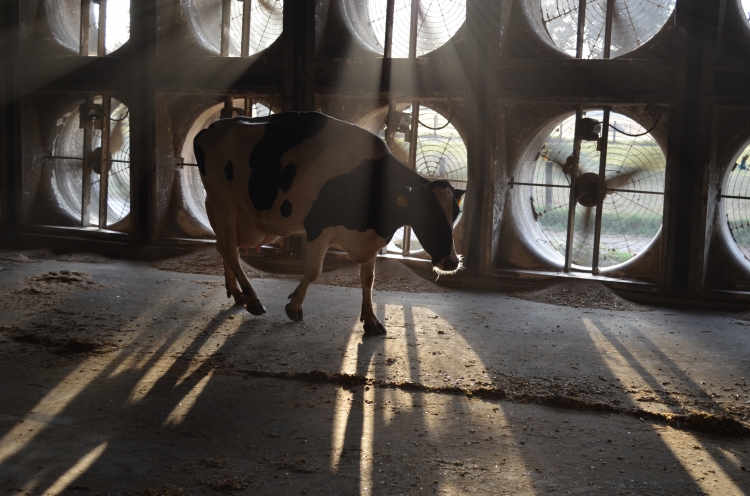 You don't need a thermometer to tell you - it's hot outside. Florida's subtropical weather is one of the biggest challenges local dairy farmers face. Cow comfort is of the utmost importance to Florida's dairy farmers who have come up with inventive ways to beat the heat.
Optional temperature for cows is between 40 and 65 degrees Fahrenheit, and Florida's average temperatures usually run a lot higher. On top of that, cows naturally create a lot of heat because of the energy they generate when breaking down nutrients. But dairy farmers haven't backed down from the challenge.
Florida Agricultural Hall of Fame dairy farmer Don Bennik of North Florida Holsteins has implemented an ingenious solution to the Florida weather problem - his 6 tunnel-shaped barns.
Each barn runs from 400 to 900 feet long and are largely composed of 60 thermostat-controlled large fans stacked on top of each other. The fans blow air outside the barn, which creates a vacuum effect. The air ends up moving through the barn at around 12 mph, which drops the temperature inside the barn by about 15 degrees.
These tunnel barns also use a misting system above the cows' heads so water sprays down on the cows. The combination of water and breeze creates an evaporative effect that lowers the cows' temperature.
Thanks to this ingenious cooling system, his cows are comfy, cool, and happy no matter the weather outside.