The Famous Florida Dairy Farmer MOOsical Jazz Concert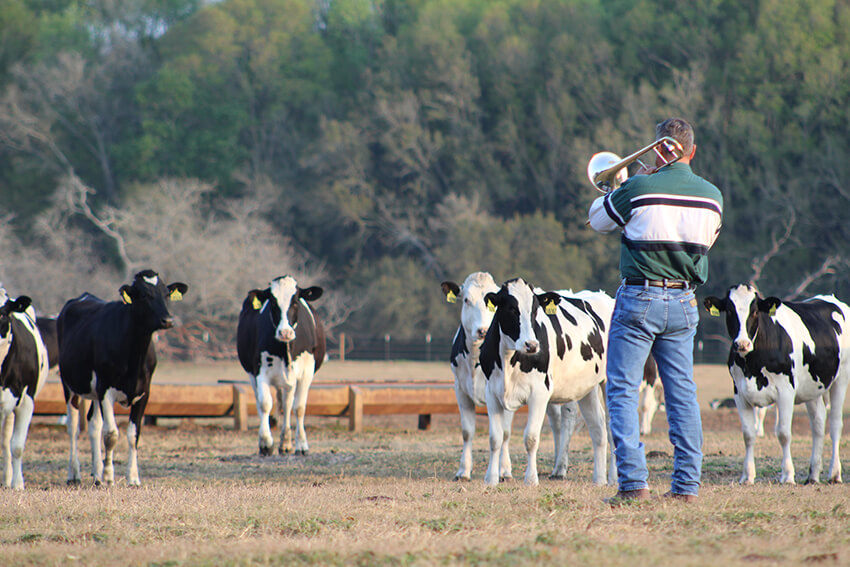 By now, you've probably heard about Ed Henderson and his music loving cows.
The fifth-generation Florida dairy farmer by day and jazz musician by night, has taken playing the trombone to the next level.
Last November, Florida Dairy Farmers found out about Henderson and his 17-piece band playing for his cows, and decided to bring our video crew out to the farm to film an impromptu jazz concert.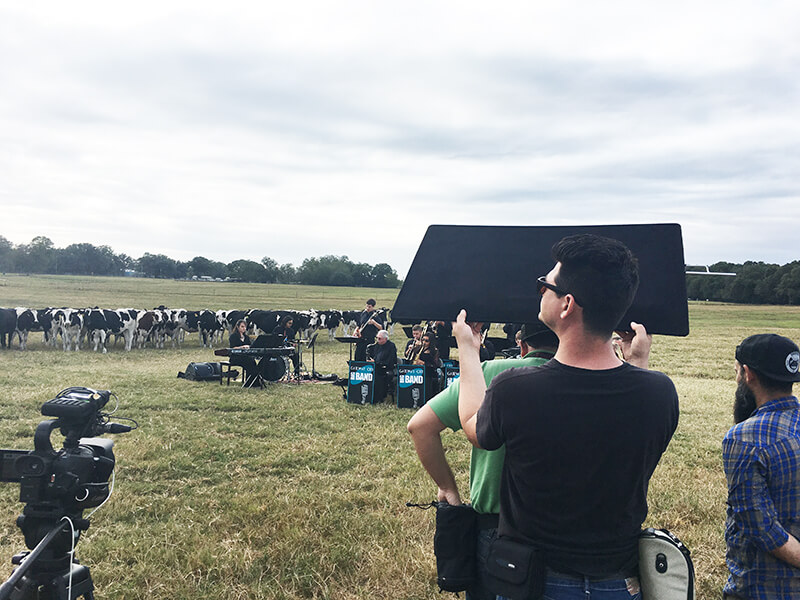 "Playing for my cows started out as just a fun little experiment," says Henderson, "but once I saw their reaction to me and a trombone, I knew they would really get a kick out of listening to an entire brass ensemble."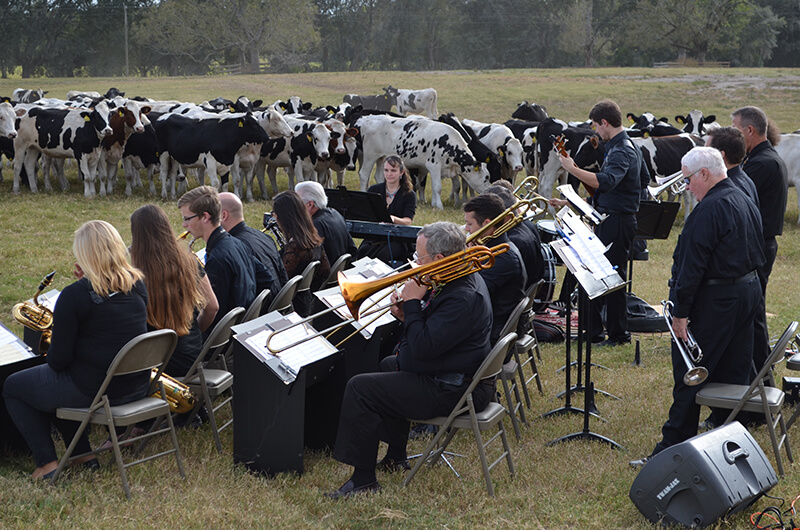 The all-day affair at Shenandoah Dairy with Henderson and The Gateway City Big Band resulted in the video below, which had more than 40,000 views in just 24 hours.
When CNN's Great Big Story saw our video, they were so intrigued by the jazz loving cows, they decided to visit Henderson's farm in Live Oak, to see the trombone playing dairy farmer in action.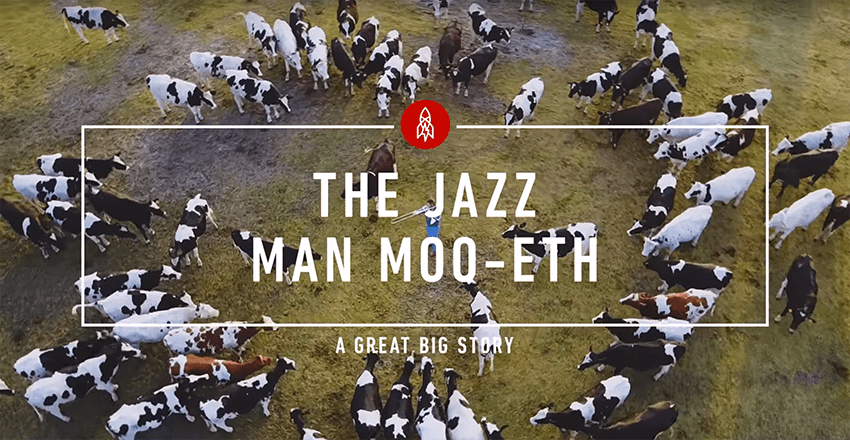 Their visit resulted in Ed's Great Big Story video about giving back to his farm and caring for the animals by giving them what they seem to love, a little jazz MOO-sic!