14 Ways to Keep Your Heart Healthy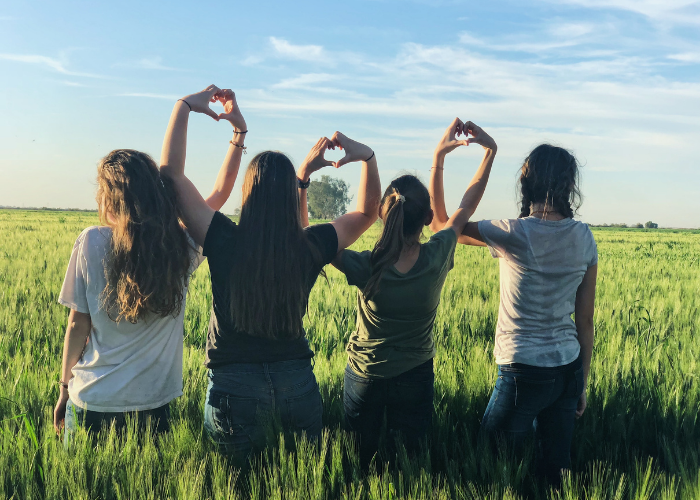 The key to a healthy heart is eating a mix of nutritious foods that can help lower your risk of heart disease. Healthy eating patterns that include low-fat or fat-free dairy foods are linked to a reduced risk of cardiovascular disease, type 2 diabetes and lower blood pressure among adults. Here's some easy tips and guidelines you can use to keep you and your loved ones' hearts strong and healthy.
1. Eat Heart Friendly Foods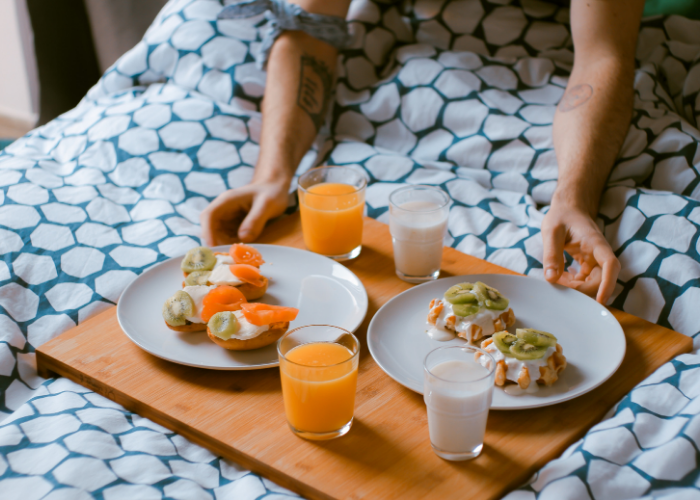 What you choose to eat can affect your chances of developing high blood pressure. The key to low blood pressure is enjoying a well-rounded diet full of nutrient-rich foods. Include whole grains, low-fat dairy foods, vegetables, fruits, healthy oils, and lean protein like those found in fish in your daily diet. Consider a healthy eating plan, such as the DASH Eating plan, which allows you to enjoy the foods you love while building on the importance of healthy choices every day.
2. Read Food Labels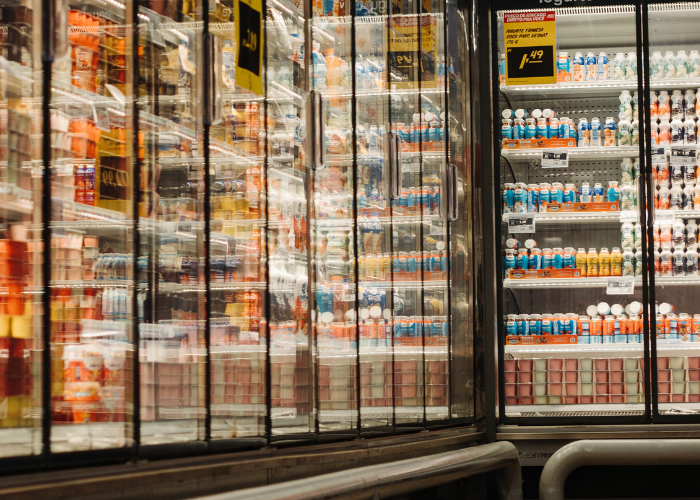 Read the ingredients, serving size, calories and nutrients before you put it in your shopping cart. Health claims do not guarantee that a food is healthy. The easiest way to avoid misleading food labels is to avoid processed foods. Whole foods do not have lengthy ingredient lists. Milk, for example, is all natural and has a simple ingredient list: milk, vitamin D and vitamin A. All milks, including lactose free, flavored and organic, are natural and provide 9 essential nutrients important for heart health like calcium and vitamin D.
3. Avoid Skipping Meals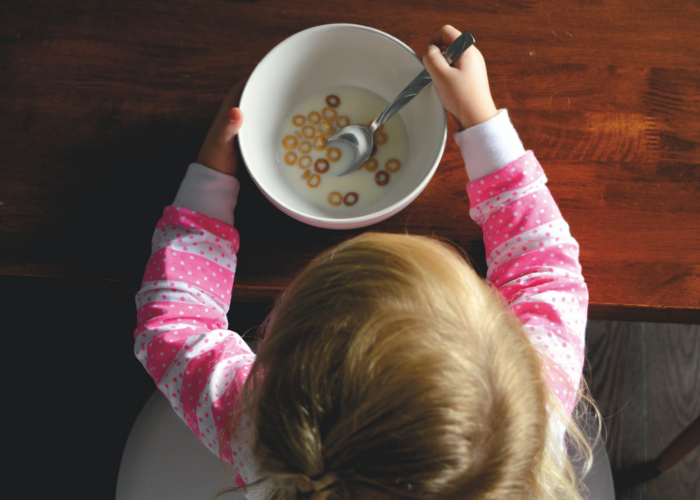 The new Dietary Guidelines for Americans reports that Americans are not getting enough fiber, vitamin D, calcium, and potassium. If you're lacking any nutrients in your diet, skipping meals increases the risk that you're not getting the nutrients your heart needs. Dairy foods add three nutrients of public health concern to your diet: potassium, calcium and vitamin D - all of which are important for your heart and can help close this nutrient gap.
4. Eat More Fiber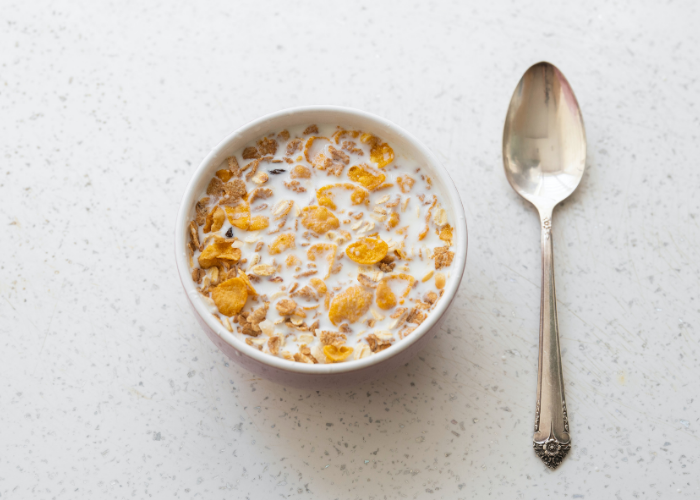 Include more fiber in your diet! Fiber helps lower your cholesterol and maintain a healthy weight, which helps keep your heart happy. The benefits of a high fiber diet also include lowering your risk of heart disease, diabetes, and some types of cancer.
5. Get Mooooving!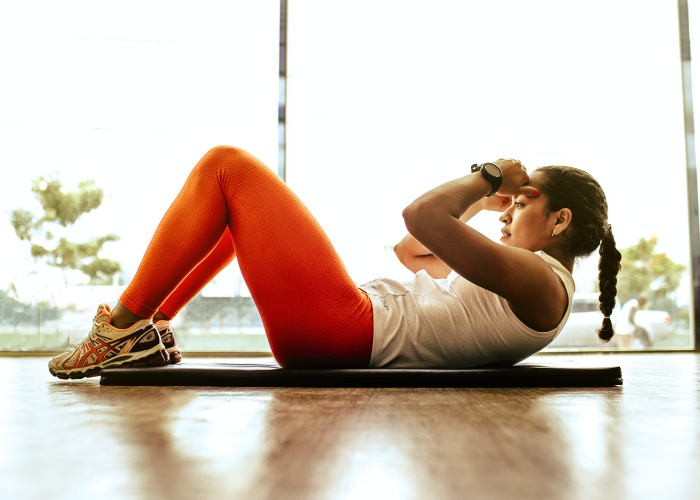 Engaging in physical activity for at least 30 minutes daily and maintaining an active lifestyle can have considerable heart health benefits. Getting active improves blood pressure, cholesterol and overall heart health. Regardless of the exercise you choose, check with your physician before beginning a new activity and make sure you recover from exercise with a post-workout drink like chocolate milk.
6. Stay Hydrated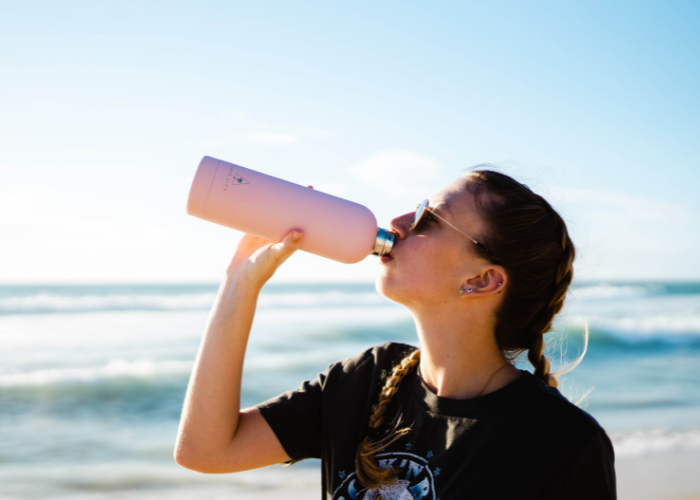 Dehydration occurs through fever, losing water through sweat and even by consuming certain foods. Everyone is susceptible to dehydration, especially, children, athletes, the elderly, and those who live in hot climates. If ignored, dehydration can affect body function and put stress on the heart and other organs. Milk is 90% water and has 9 essential vitamins and minerals, making it a great go-to beverage for staying hydrated.
7. Get Plenty of Vitamin D and Calcium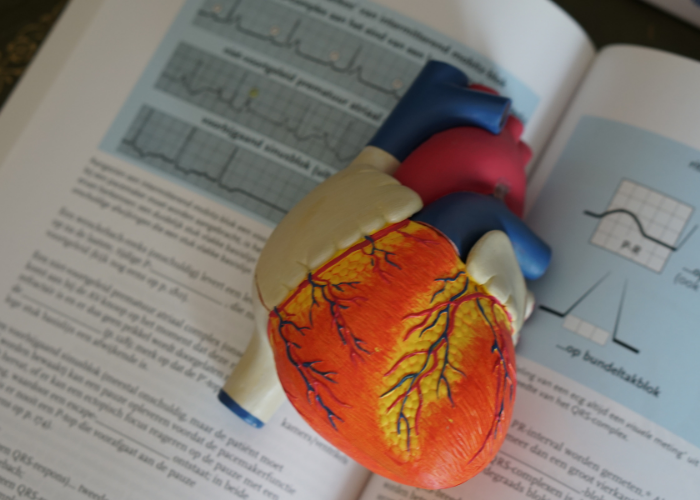 Make sure you're getting enough vitamin D and calcium to keep your heart healthy. Vitamin D is a super nutrient that's important for every part of the body including muscles, nerves, and the immune system. Calcium is essential for bone and overall health as well. To add more calcium and vitamin D to your diet - turn to dairy foods which naturally have vitamin D and calcium and other vitamins and nutrients like protein and vitamin A.
8. Combine a Plant-Based Diet with Dairy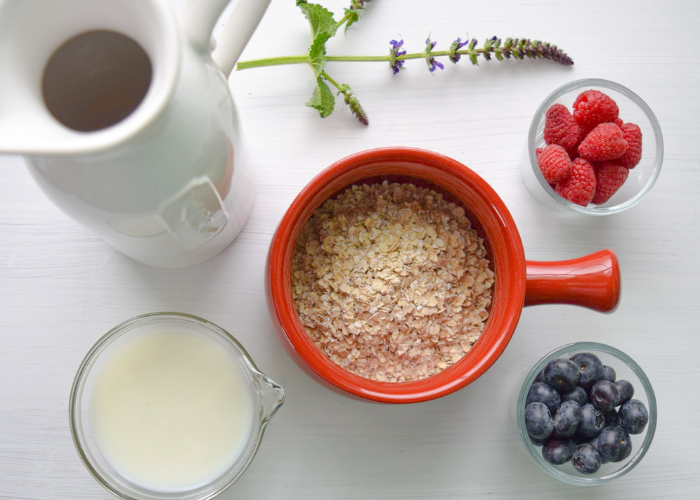 Sticking to a plant-based diet puts you at risk for missing out on essential nutrients, like certain healthy proteins, necessary for keeping your heart healthy. Combining plants with dairy allows you to consume important nutrients that are missing in a plant-based diet.
9. Know Your Protein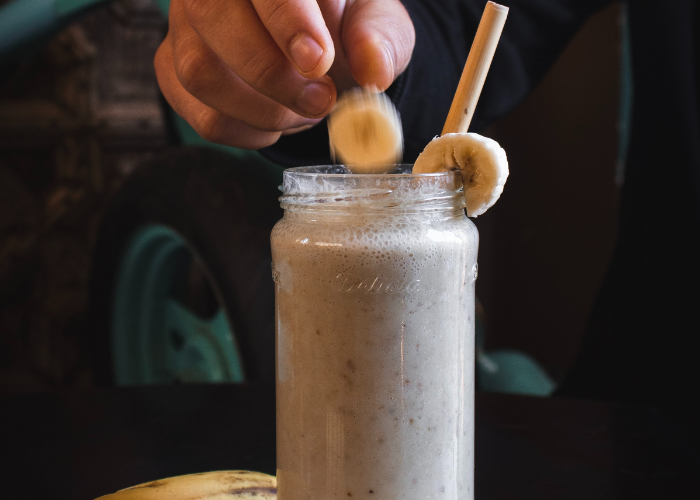 It's important to consider the types of protein you're eating. Include a variety of protein sources such as dairy, beef, fish, legumes, eggs, and poultry in your heart healthy diet. Dairy foods like milk are a powerful source of high quality protein because they contain essential amino acids that the body cannot make on its own.
10. Lactose Intolerance Can't Stop You!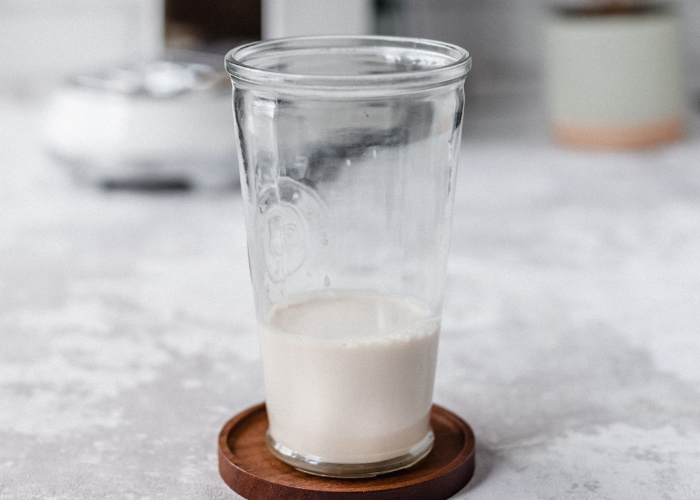 Lactose-free low-fat or fat -free dairy foods are recommended for people who are lactose intolerant. A growing body of research indicates that dairy food consumption is associated with multiple health benefits and is NOT linked to higher risk of cardiovascular disease. If you are lactose intolerant, that does not have to mean dairy avoidance. You can still enjoy your favorite dairy foods even if you are sensitive to lactose by choosing lactose free options.
11. Mindful Exercise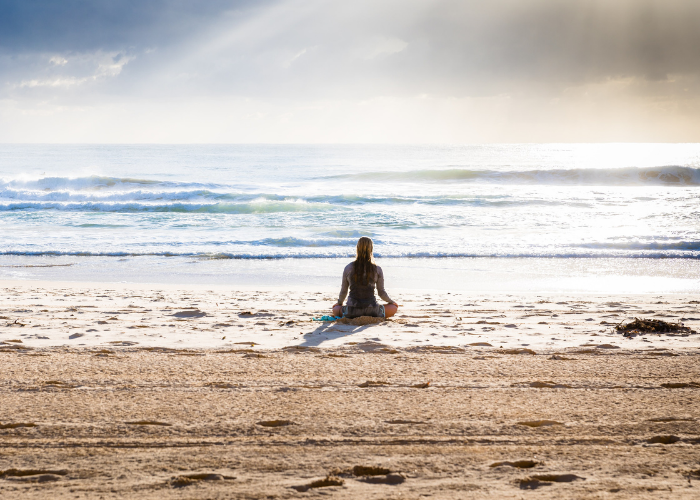 Yoga, meditation, and other mindful practices are a great way to relieve stress for your mind and your heart. Yoga allows you to relax and incorporate healthy breathing and meditation into your daily routine. Give Mooga a try, our cow inspired yoga is fun for your entire family.
12. Healthy Doesn't Mean Boring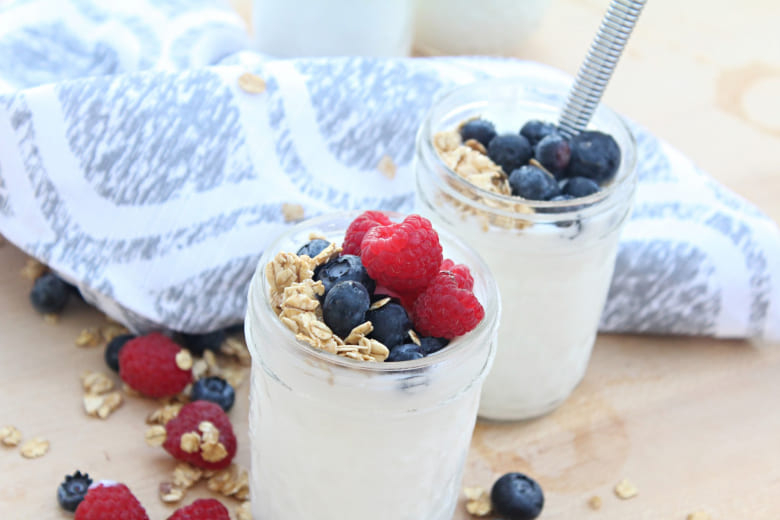 Calories, sugar, carbs and fats can sure add up quickly when eating foods that lack nutrients. Healthy eating habits can be incorporated with on the go snacks, breakfast, or comfort food favorites like mac and cheese. Aim for three servings of milk, cheese and yogurt every day for strong minds, bodies, and hearts.
13. Enjoy Chocolate!
We've got good news! Dark chocolate contains heart healthy flavonoids, which are compounds that help reduce inflammation and may lower your risk for heart disease. If you want to satisfy your sweet tooth, you can indulge in a few squares without any guilt. Pair your chocolate with Greek yogurt for an added boost of protein and nutrients.
14. Choose Sustainable Foods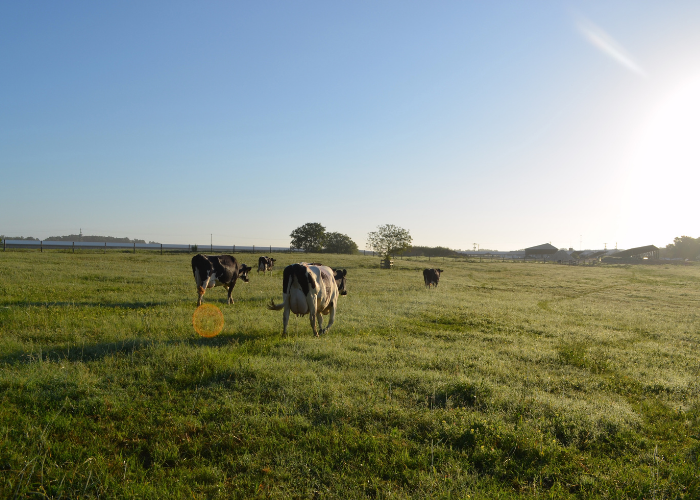 Focusing on your physical heart health is essential, but it's important to make sure you're taking care of your body and mind by making ethical decisions when choosing your food. Dairy farmers' innovative sustainable farming practices are making a difference. Thanks to innovative practices in cow care, feed and genetics, and barn design, producing a gallon of milk requires 30% less water, 21% less land and has a 19% smaller carbon footprint in 2017 than it did in 2007. Dairy farmers have set aggressive new sustainability goals to achieve carbon neutrality or better by 2050. Read more about our farmers here.