Feeding America, Feeding Florida and Florida Dairy Farmers work together to Shred Hunger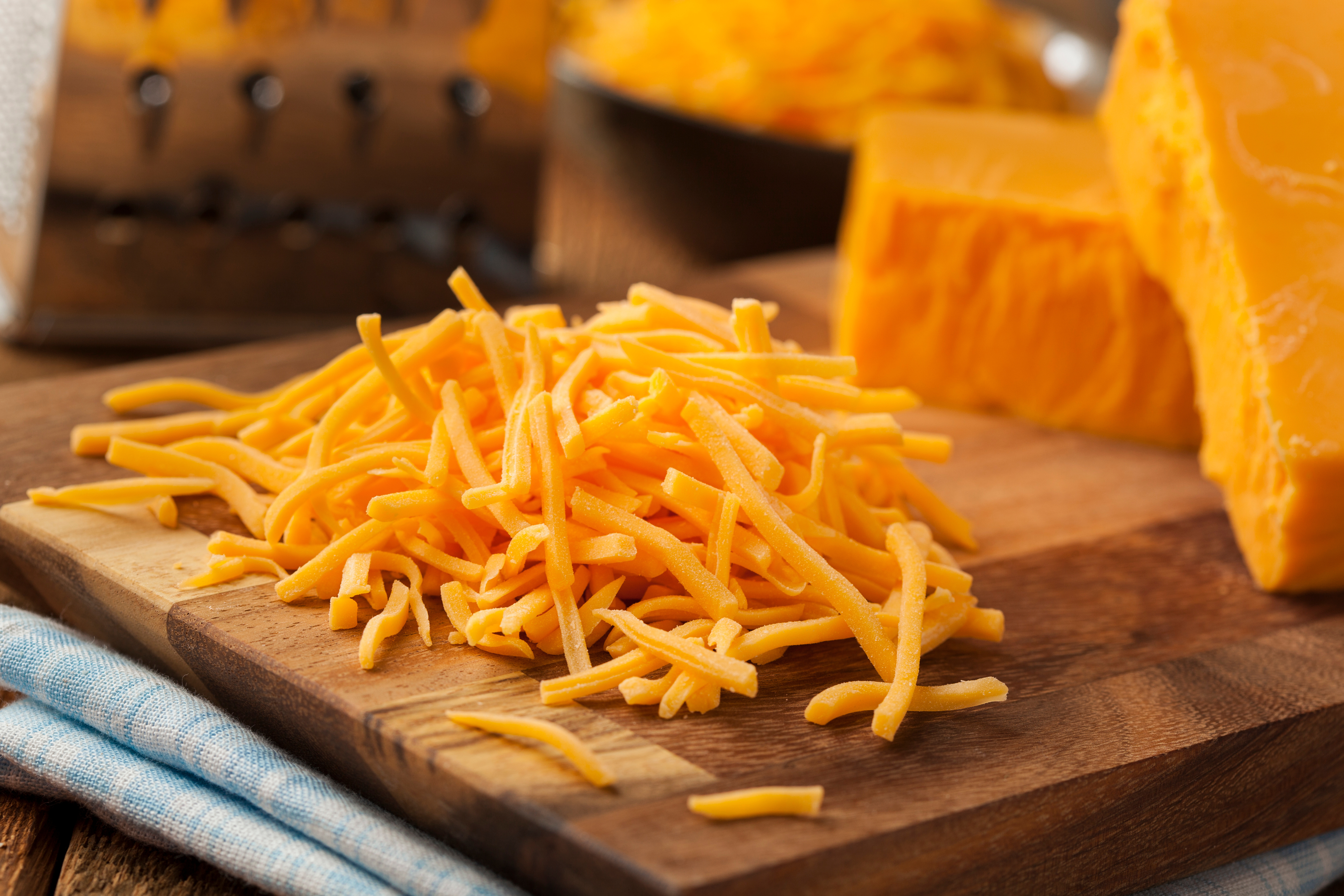 More than 3.1 million Floridians, one in seven, struggle to afford nutritious food, according to Feeding Florida. In an effort to make nutritious dairy more accessible to families in need, Feeding America, Feeding Florida, and Florida Dairy Farmers have partnered to shred hunger through an innovative pilot program to reduce food waste.
The Feeding America's Shredding Hunger Program works with select cheese processors to collect remnants when cheese bricks are cut for sale. These high-quality remnants are often discarded as waste. By saving cheese trimmings, food waste is reduced, more people benefit from nutritious dairy, and sustainability efforts are improved.
The program is made possible through Feeding Florida as the result of a $1.2M grant from Feeding America to participate in their Shredding Hunger/MOOve the Cheese Pilot. This pilot was part of an impactful cheese rescue program that Feeding America has established with Maple Ridge Foods.
As a result, nine of Feeding Florida's network food banks received 18 truckloads of shredded cheese in 1lbs. or 2lbs. bags over six months, totaling 44,544 cases delivered and distributed for a total poundage of 688,896.
In Florida, most food banks rely almost solely on the donation model for fresh milk and dairy. One of the pilot's goals was to provide food banks with the tools and resources to shift from a donation to a purchasing model, resulting in the development of dairy budgets. In addition, the pilot tested the food bank's capacity to store and distribute fresh dairy products.
"Feeding Florida and its 10-member food banks were honored to be a part of this pilot. Our partnership with Feeding America and Maple Ridge provided Floridians to reap the abundance of the Feeding America networks' strong dairy relationships," said Robin Safley, Executive Director of Feeding Florida. "We are excited to see how the grant translates into additional funds being allocated specifically for dairy opportunities, as the pilot opened the food banks eyes to the prospects for dairy partnerships across the state."
Through this partnership, seven participating food banks indicated on a survey that they would consider building a dairy budget based on the pilot's success, and three said they would need grants.
"Addressing food insecurity is a top priority for Florida's dairy farmers and the dairy industry is proud to partner with Feeding America to help provide nutrient-rich dairy to our communities in need," said Michele Cooper, CEO of Florida Dairy Farmers. "Cheese makes significant contributions to a nutritious diet as a good source of high-quality protein and other essential nutrients such as calcium, phosphorous, and vitamin A."