Kickoff the School Season with Fuel Up to Play 60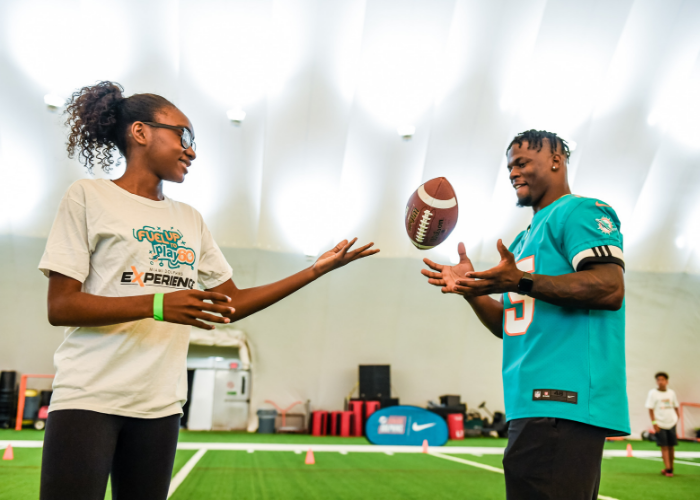 Fuel Up to Play 60 is an in-school program that empowers students to lead their schools in eating right and staying active at least 60 minutes every day. Launched by the National Football League and the National Dairy Council and in collaboration with the United States Department of Agriculture, the program's primary focus is to aid schools meeting their wellness goals and encouraging consumption of nutrient-rich foods, such as dairy. The Dairy Council of Florida is proud to partner with schools around Florida and deliver the program locally.
Anyone can join at no cost! All you have to do is have an adult visit the program's website and sign up as your school's Program Advisor. Student teams will then be created to implement the program and complete the three simple Touchdown Steps found on the Fuel Up to Play 60 website.
By joining the program, you'll get access to free resources and tools and can participate in contests for awesome prizes! Learn more about the Fuel Up to Play 60 program here.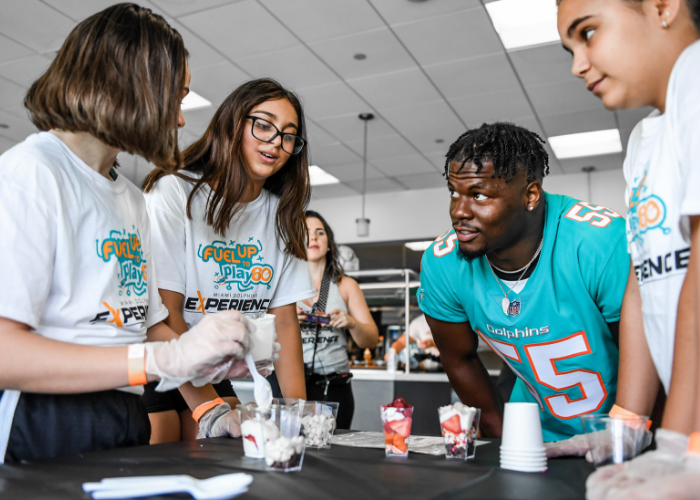 Fuel Up to Play 60 and the NFL
Fuel Up to Play 60 works in partnership with the NFL to promote healthy habits in students. Each team in the league designates a Player Ambassador that volunteers their time at local schools and other Fuel Up to Play 60 community events to help promote healthy eating choices, such as dairy consumption, and 60 minutes of play a day. The Dairy Council of Florida works with the following representatives: AJ Cann from the Jacksonville Jaguars, Jerome Baker from the Miami Dolphins, and Ali Marpet from the Tampa Bay Buccaneers.
Grant Funding Information
Every year schools that successfully participate in the Fuel Up to Play 60 Program are eligible to win grant funding. In order to become eligible, you must enroll in Fuel Up to Play 60, have a registered Program Advisor, and participate in the National School Lunch Program. Once the application opens, the first step is selecting one Healthy Eating Play and one Physical Activity Play from the most recent Playbook. Learn more about how to quality for grant funding through Fuel Up to Play 60 here.