Create the ice cream of your dreams when you win an ice cream maker during our Ice Cream Maker giveaway! Enjoy cool, delicious ice cream during the hot Florida summer and beyond. All you have to do is fill out the form to enter!
Florida's dairy farmers are committed to producing the sustainable and nutritious milk used to make delicious treats like homemade ice cream.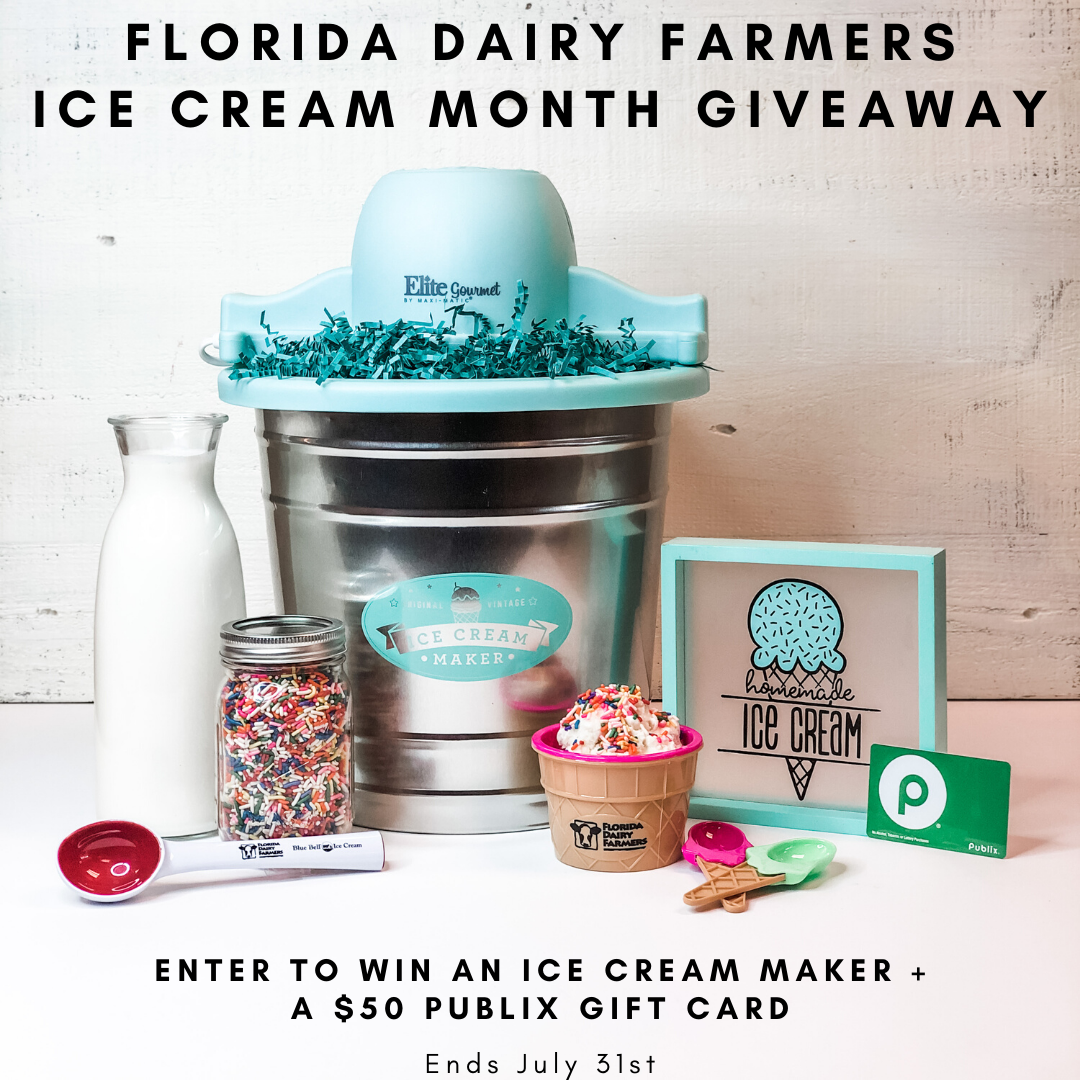 Enter to win an Ice Cream Maker Gift Basket + a $50 Publix Gift Card! Sweepstakes ends July 31st. Fill out the form to enter to win.