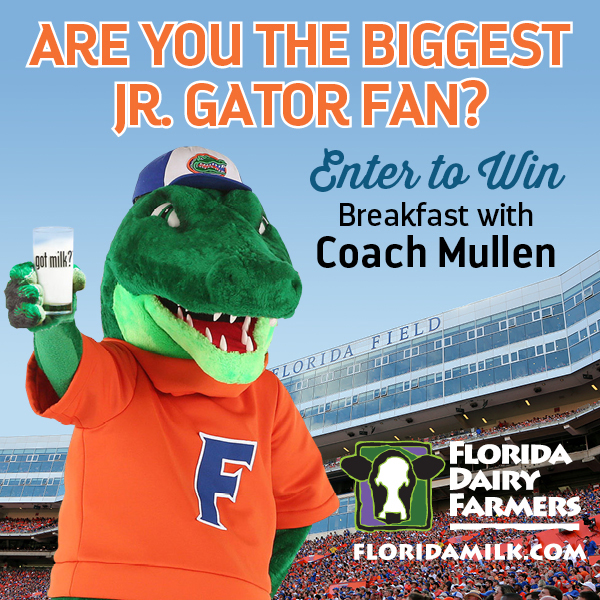 Are you the biggest Gator fan you know? Are you already dreaming of football on Saturdays? And are you between the ages of 6 and 12? (That excludes you…you know who you are)
Cheering on the Gators this fall would be a lot sweeter if you could brag about meeting the head man himself – Dan Mullen! Tell us why you love the Gators so much, and you and a friend could win breakfast on Monday, April 6, 2020 with the Gator's Head Football Coach Dan Mullen, and receive an exclusive tour of The Swamp. Bragging rights, for sure.
Have Mom or Dad help you fill out the contest form and don't forget to tell us why you are the biggest Jr. Gator fan in the comment box at the bottom of the form.