Fueling Head to Toe patch program teaches scouts the importance of a healthy lifestyle, one that includes regular physical activity, and proper nutrition. The farm families of Florida Dairy Farmers, Cabot Creamery Co-operative, and the New England Dairy & Food Council invite you to learn, explore and grow with the World of Dairy.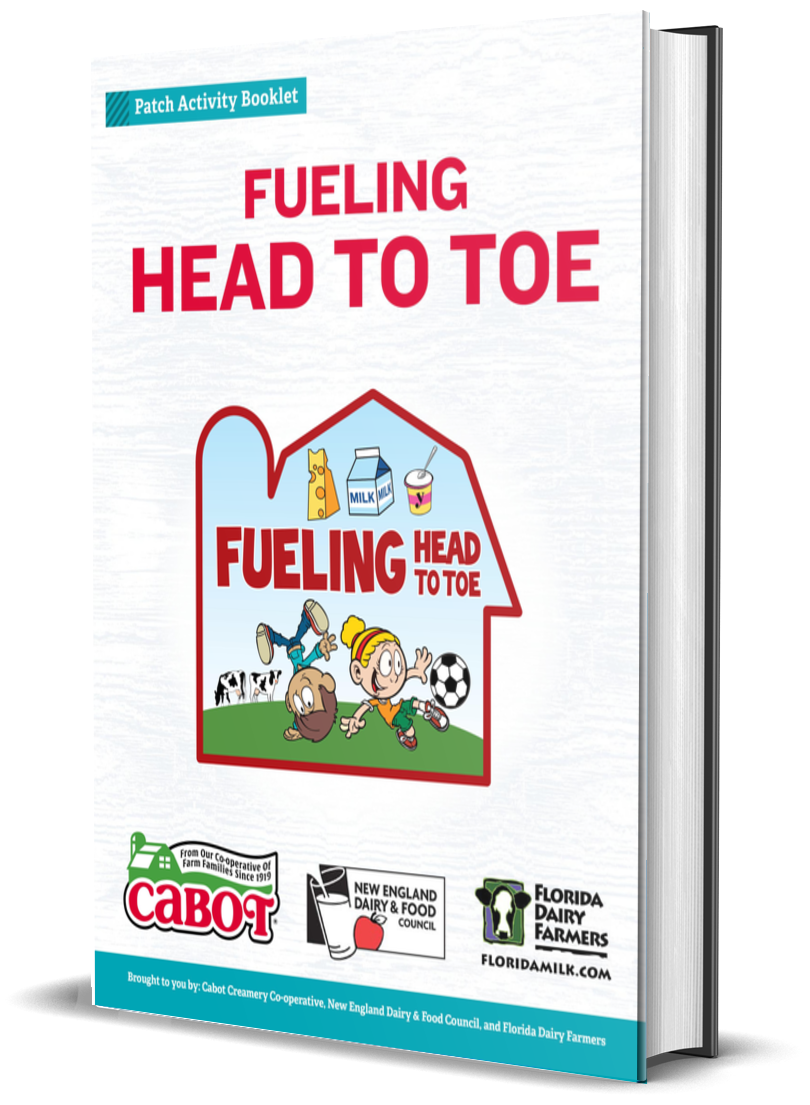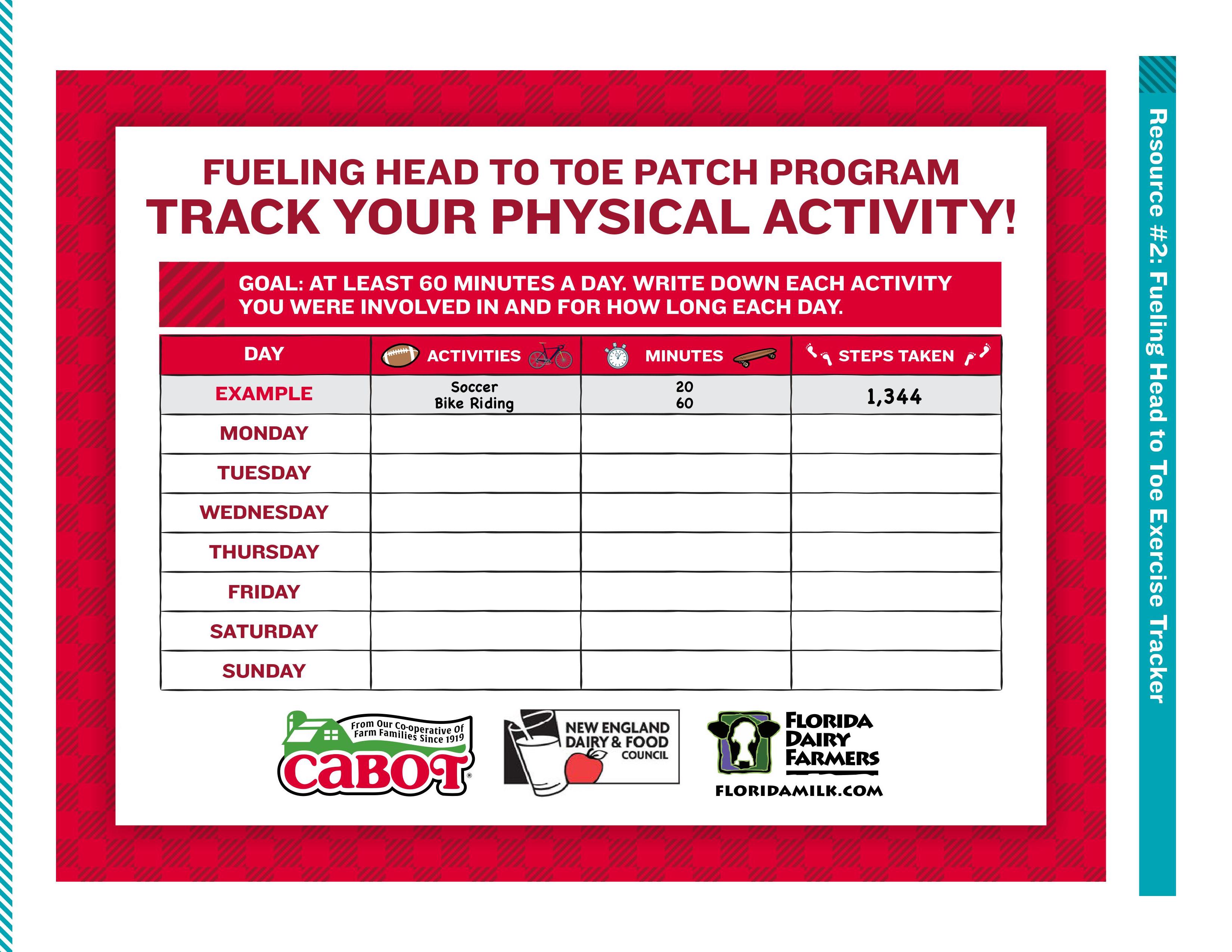 Activities included in this FREE scout program include:
Taking a virtual dairy farm tour and scavenger hunt to learn all about cows and farming.
Explore how dairy farmers are helping care for the planet with the way they farm.
Discover and create delicious nutritious dairy recipes.
Enjoy many more interactive activities and videos.
Our goals for the program include teaching young people:
How eating food from a variety of food groups leads to a healthy diet and a healthy body.
Why dairy is an important part of a healthy diet and lifestyle.
How dairy products get from the dairy farm to their table.
The importance of exercise in maintaining a healthy body and lifestyle.
Because exercise and a healthy diet are vitally important to youth, we encourage your group to complete all of the activities in this booklet. We hope this program will stimulate a continuing interest in learning more about the importance of diet and exercise for a healthy lifestyle.