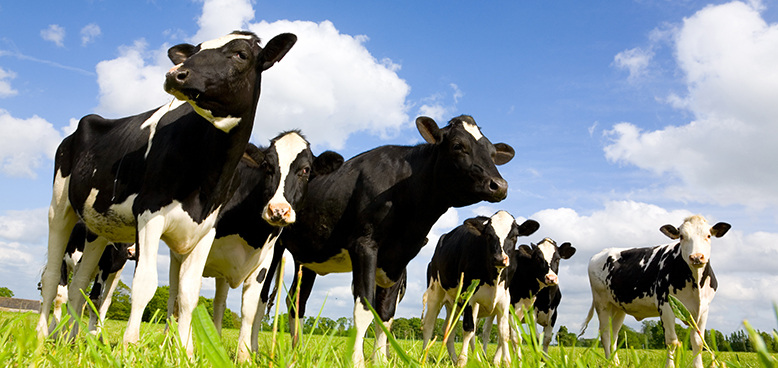 Most of the dairy cows living in Florida are Holsteins (the black and white cows).

Lafayette and Okeechobee are Florida's leading dairy counties.

Most Florida dairy herds range in size from 150 cows to 5,000 cows.

Florida's dairy farms are primarily owned and operated by second and third-generation farmers.

Florida dairy farmers recycle about 170,000 tons of byproducts such as citrus pulp, brewers' grain and whole cottonseed that are consumed by the cows instead of ending up in landfills.

There are about 125,000 dairy cows in Florida that collectively produce about 300 million gallons of milk a year.

Each Florida dairy cow produces about 6-8 gallons of milk each day and is milked 2-3 times per day.

Milk has played an important role in America's history since 1611 when the first cows were brought to Jamestown, Virginia.

The average dairy cow weighs 1,400 pounds, which is about the same size of a mature male polar bear.

Cows chew their cud at least 50 times per minute.

Cows can go up stairs, but not down stairs.

According to ancient records passed down through the centuries, the making of cheese dates back more than 4,000 years.

One gallon of milk is approximately 345 squirts of a cow's udder.