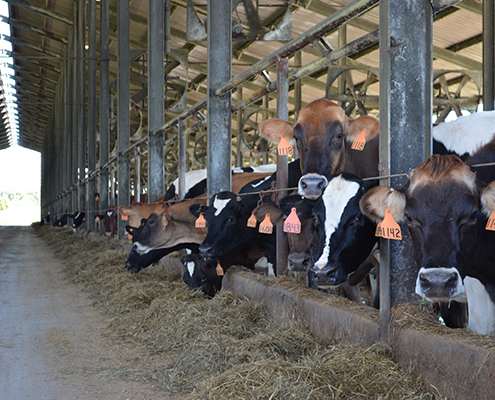 "Our family has always taken extreme pride in the product we produce."
For more than 80 years, the Butler family has been a respected leader in the dairy industry of South Florida. In the mid-1930s Ben Butler built a dairy in Broward County and supplied fresh milk to Miami consumers. As with other local dairies, the urban development explosion led Ben and son Robert to relocate their operations in 1965 to Highlands County, where they are today near the Kissimmee River. It is there where the current men and women of the Butler clan have implemented important environmental initiatives as they carry their family tradition into the future.
"Our family has always taken extreme pride in the product we produce," says Bob Butler, Robert's son and owner of Butler Oaks Farm in Lorida, just a few miles from Okeechobee. The 1,500-acre dairy is home to about 2,000 cows, with about 1,000 in the milking herd. Working alongside Bob are wife Pam and sons Ben and Will.
In addition to having served on many dairy-industry boards, Bob is a member of the Florida Dairy Farmers board of directors.
Butler Oaks has been recognized for its forward-thinking approach to natural resources and water management. The farm participates in the South Florida Water Management District's Dairy Best Available Technologies (or BAT) program. And the Butlers have reconfigured the farms' water management system to capture and contain virtually all the surface water runoff for reuse.