Print Recipe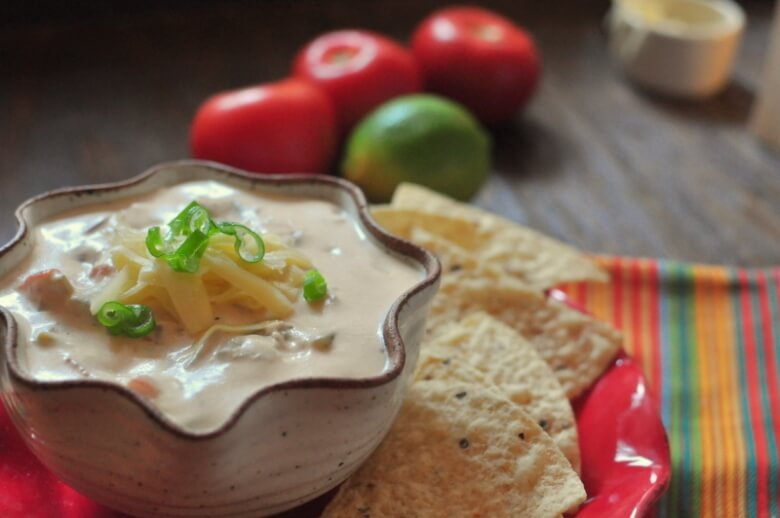 Ingredients:
2 tablespoons butter
1 cup peeled and seeded diced tomato (canned or fresh)
1 diced Anaheim pepper (or 1 cup canned diced green chiles)
1 medium onion, finely diced
4 ounces Queso Fresco, (cream cheese may be substituted)
1/2 cup low fat milk
4 ounces shredded Colby cheese
Fresh black pepper, salt to taste.
Directions:
In a saucepan over medium heat, sauté the onion until translucent.
Add the tomatoes, and peppers and allow to cook until tender.
Stir in the cheeses, and stir until melted.
Add the milk and pepper, salt to taste.
Serve warm with tortilla chips or over tacos.
If you like this...