Jalapeno Popper Dip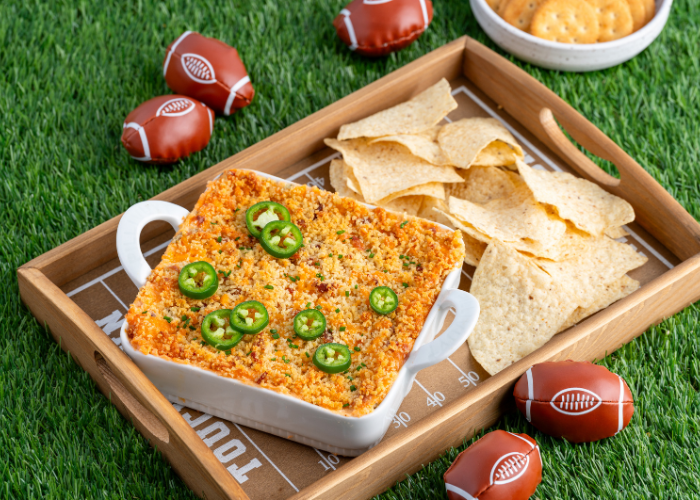 10

20

30

12

Print Recipe
Ingredients
8 ounces cream cheese, softened
1 cup sour cream
1 teaspoon garlic powder
1/2 teaspoon salt
Pinch of cracked black pepper
2.5 cups cheddar cheese, shredded
12oz bacon, cooked and chopped
3/4 cup fresh jalapenos, diced
1/4 cup green onion, chopped
Topping:
1 cup panko crumbs
1/4 cup cheddar cheese, shredded
1/4 cup butter, melted
Preparation
Preheat oven to 375°F.

In a large bowl, mix cream cheese, sour cream, garlic powder, salt, and pepper until smooth and fluffy.

Add cheddar cheese, bacon, jalapenos and green onions. Mix well.

Spread into an 8x8 baking dish.

Combine bread crumbs, melted butter and 1/4 cup shredded cheddar.

Sprinkle the crumb topping over the cream cheese mixture.

Bake 15-20 minutes, or until hot and breadcrumbs are golden brown.
NOTES: Serve with crackers or tortilla chips