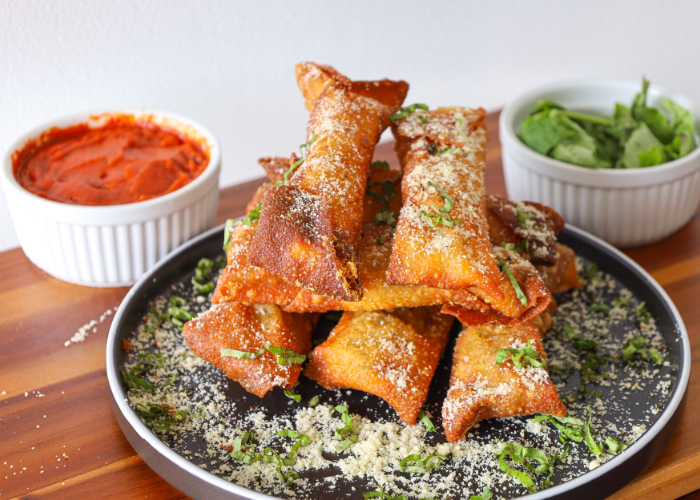 15

2

17

7

Print Recipe
Ingredients
Egg Roll Wrappers
Mozzarella Cheese (grated or sticks)
Marinara Sauce
Italian Seasoning
1-2 tablespoons of melted butter
Water (to seal the wrappers)
Pepperoni
Cooking Oil
Preparation
Grab an egg roll wrapper and lay some melted butter, Italian seasoning, mozzarella (can use sticks or grated), pepperoni, and basil.
Seal the edges with a little bit of water and fold, then fry in your choice of oil (or air-fry) for 1-2 minutes on each side or until golden brown.
Serve with your favorite marinara sauce and enjoy!