Pumpkin Shaped Cheese Balls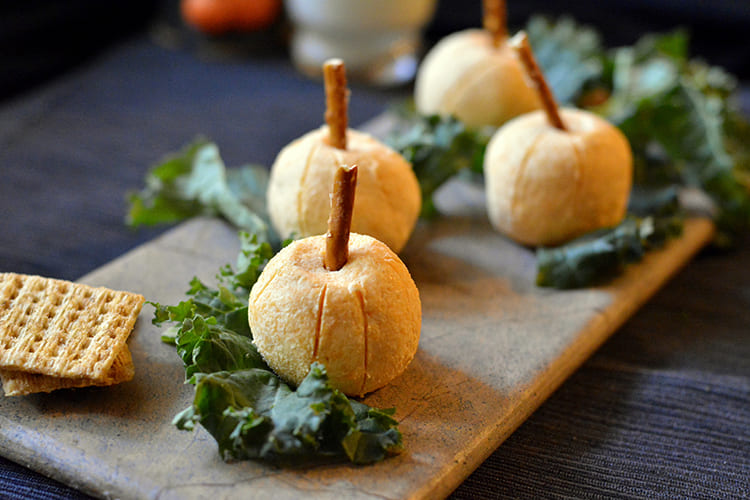 20

0

20

16

Print Recipe
Ingredients
4 ounces cream cheese, softened
2 tablespoon butter, softened
4 ounces mild cheddar cheese, grated
1 teaspoon Dijon mustard
¼ teaspoon garlic powder
1-2 tablespoon flour
Pretzel sticks, rosemary sprigs, kale for garnish
Crackers
Preparation
In a food processor, combine the cream cheese, cheese, butter, mustard, and seasoning until smooth.
Place into a bowl and chill for 10 minutes.
If mixture is too sticky, add a small amount of flour to mixture.
Shape into circles and, using a toothpick, draw lines along the sides to replicate a pumpkin.
Use rosemary sprigs and pretzel sticks to create stems and kale to produce greenery.
Serve with crackers.