Print Recipe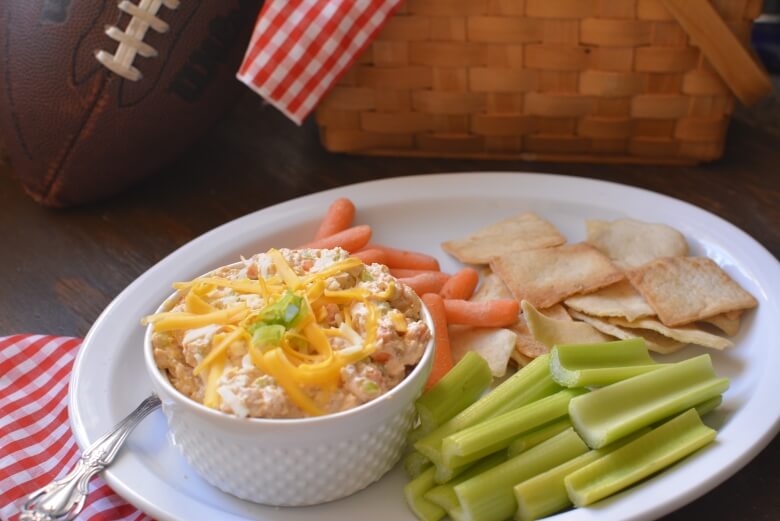 Ingredients
2 cups shredded (cooked) chicken breast
4 ounces softened Neufchatel cheese
1/3 cup plain fat free Greek yogurt
3 tbs low fat/ light ranch dressing
2 tbs low fat/light blue cheese dressing
2-4 tbs buffalo wing sauce
¼ cup finely diced celery
¼ cup finely diced carrots
Directions
In a bowl, combine the Neufchatel cheese, yogurt, ranch and buffalo sauce.
Microwave on HIGH for one minute, stir until smooth
Gently fold in the chicken breast, carrots and celery.
Serve hot or chilled with additional celery and carrots, and crackers.
YIELD: 3 cups PREP TIME: 15 minutes COOK TIME:1 minute TOTAL TIME: 16 minutes
If you like this...