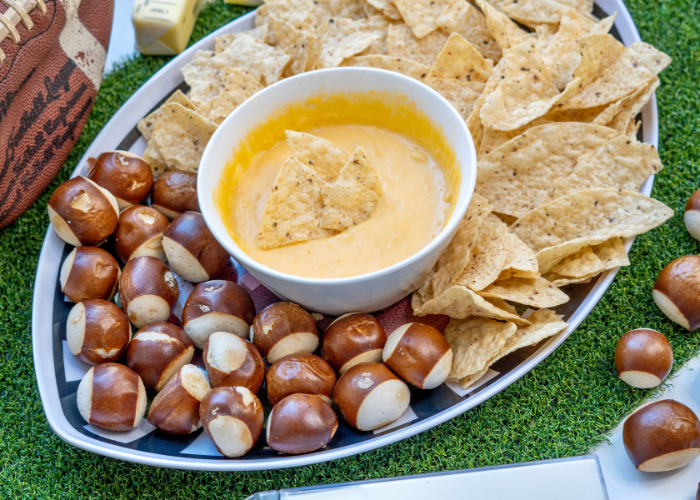 10

10

20

5

Print Recipe
Ingredients
1 cup of milk
2 tbsp of unsalted melted butter
2 tbs of flour
1 cup of shredded cheddar cheese
1 tsp of salt
Preparation
Place 2 tbs of unsalted butter in a small bowl and heat in the microwave for 30 seconds or until melted.
In a larger bowl, pour in 2 tbsp of flour, 1 cup of milk, and the melted butter.
Whisk together until all combined.
Add in the 1 cup of shredded cheddar cheese and mix.
Place the bowl in the microwave to melt and combine all the ingredients for 3 minutes mixing it every 30 seconds.
Taste and add in the 1 sp of salt.
Serve and pair with your favorite dipping vessels like pretzel bites and tortilla chips!
Notes:
Taste the cheese dip and add ingredients for an extra flavor boost.