Vanilla Pudding Fruit Dip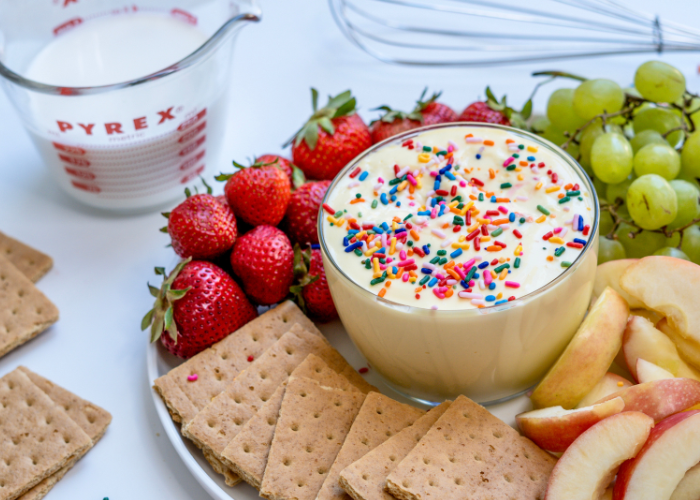 20

20

40

18

Print Recipe
Ingredients
Cream Cheese
Vanilla Pudding Mix
Milk
Fruit
Graham Crackers
Sprinkles (optional)
Preparation
In a bowl, mix 24 ounces of softened cream cheese, 1 cup of dry vanilla pudding mix, and 1 cup of milk together with an electric mixer on low speed for 30 seconds. Then whisk together until smooth and creamy.
Pour into a serving bowl, cover, and refrigerate for at least an hour. The dip will thicken slightly as it chills.
Serve with fruit or graham crackers.
Enjoy!