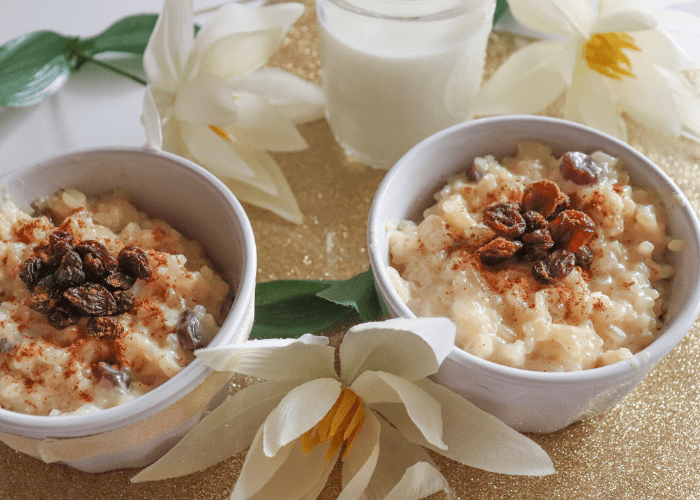 10

45

55

8

Print Recipe
Ingredients
1 cup medium grain rice
2 cups water
1 teaspoon salt
1 cup whole milk
1 can Evaporated milk
1 can condensed milk
1 teaspoon vanilla
1.5 tablespoon cinnamon
1 cup raisins optional
Preparation
Add rice, water, salt to a large pot.
Bring rice to boil and cook uncovered for 20 minutes. Drain water.
Stir in milk, evaporated milk, condensed milk, and vanilla. Add in raisins (if using).
Reduce heat to low and continue to cook, uncovered, stirring constantly until mixture is thick - about 15 minutes.
Transfer mixture to serving bowls. Dust with cinnamon.
Serve warm or cold.