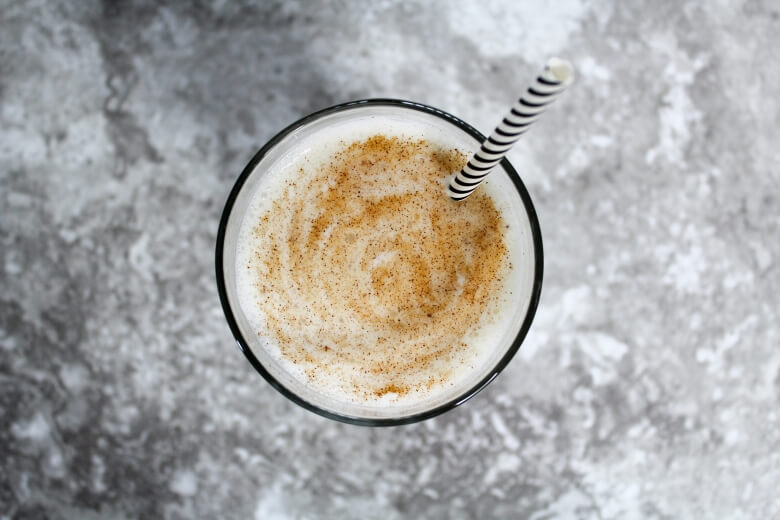 5

0

5

1
No matter the time of the year, this refreshing smoothie, made with apple, cinnamon, honey and kefir, makes for good sipping.

Print Recipe
Ingredients
1 cup low-fat plain kefir
1/2 cup shredded, peeled apple
1 tablespoon honey
1/2 teaspoon ground cinnamon
Ground cinnamon (optional)
Preparation
1. In blender container combine kefir, apple, honey, and 1/2 teaspoon cinnamon. Cover and blend until smooth. Pour into 12- to 16-ounce glass. Sprinkle with additional ground cinnamon (if desired). Serve immediately.
Yield: 1 1/3 cups; 1 serving; (1 serving = 1 1/3 cups)