Dark Chocolate Raspberry Smoothie

Print Recipe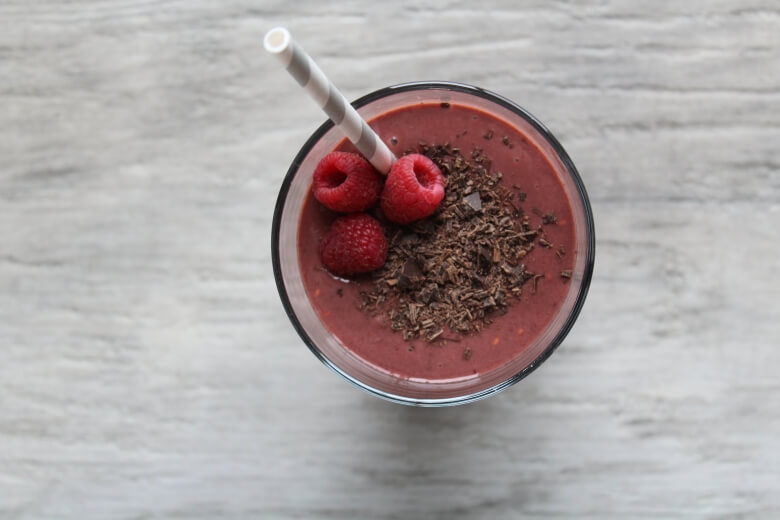 Total Time: 5 minutes
Prep Time: 5 minutes
Using two sources of chocolate—chocolate milk plus unsweetened cocoa powder—punches up the flavor in this smoothie. Dates contribute sweetness to the mix while raspberries lend their refreshing tang.
Ingredients
1 cup low-fat chocolate milk
1/2 cup frozen unsweetened raspberries
3 pitted medjool dates
1 tablespoon unsweetened cocoa powder
Directions
1. In blender container combine milk, raspberries, dates and cocoa powder. Cover and blend until smooth. Pour into 14- to 16-ounce glass. Serve immediately.
Yield: scant 1 1/2 cups; 1 serving; (1 serving = about 1 1/2 cups)
If you like this...