Peppermint White Russian Cocktail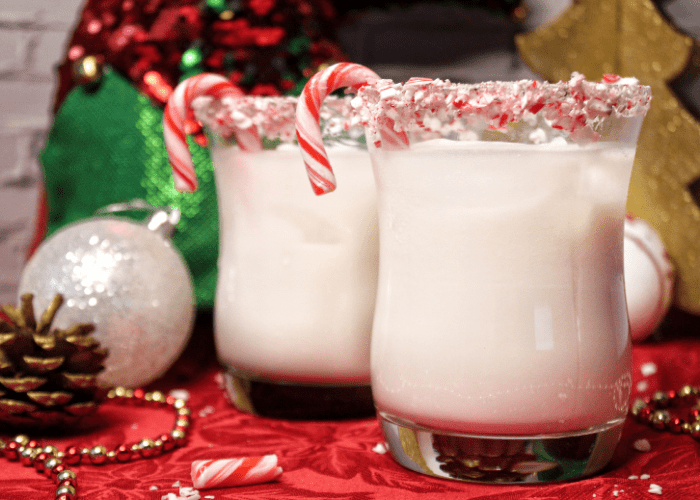 10

0

10

2

Print Recipe
Ingredients
1 cup of creamy Milk ( ½ whole milk, ½ heavy cream)
Ice
3.5 oz Vodka of your choice
3.5 oz Khalua
3.5 oz Peppermint Schnapps
1 cup of Simple syrup in bowl
Crushed Candy Cane and candy canes (decor optional)
Shaker
Preparation
Dip rim of glasses into simple syrup and then dip rim in a bowl with crushed candy canes.
Pour ice in each glass, about half way.
Pour in 1.5 ounces of Vodka and Khalua into each glass.
Mix 1 cup of creamy milk and 3.5 oz of Peppermint Schnapps into Shaker.
Pour the mixture into each glass, filling up all the way.
Add candy canes for that extra Holiday feel. Drink Responsibly and ENJOY!