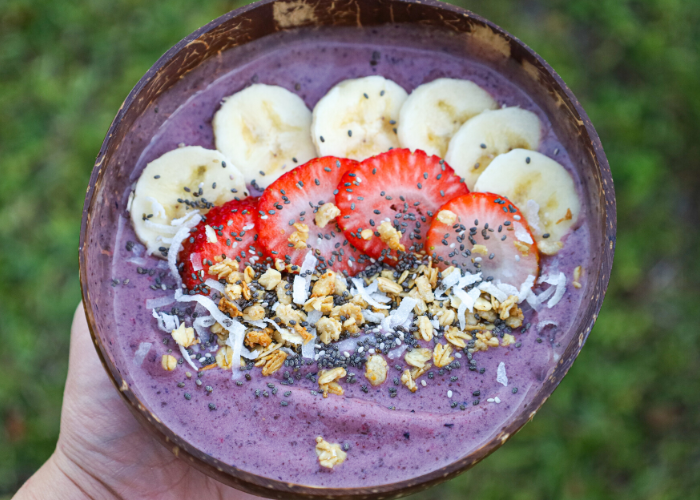 5

5

10

2

Print Recipe
Ingredients
3/4 cup milk
1 cup frozen acai
½ cup frozen bananas
1 cup frozen berries (strawberry, blueberry, raspberry)
1 scoop vanilla protein
Preparation
Garb a large blender.
Blend up 1/2 cup of frozen bananas, 1 cup of frozen mixed berries (strawberries, blueberries, raspberries), 1 cup of frozen Acai, 1 scoop of protein powder, and 3/4 cup of milk.
Pour in a bowl and enjoy as is or add toppings of your choice like granola, chia seeds, and coconut flakes.
Dig in!
Notes: Depending on the consistency you prefer, add in more milk for it to be smoother or ice for it to be thicker.