Pumpkin Caramel Bourbon Milkshake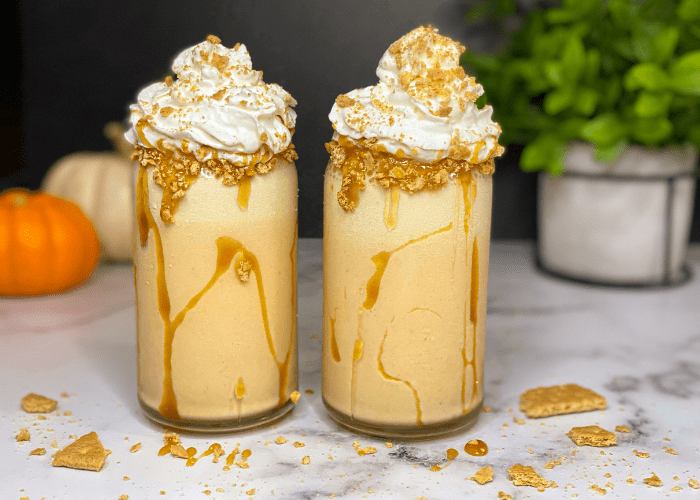 15

0

15

2

Print Recipe
Ingredients
1 cup of milk

4 cups of vanilla ice cream (add more if you like a thicker shake)

4 tbsp pumpkin purée

1 tsp pumpkin pie spice

1/4 cup bourbon

Caramel sauce

Crushed Graham cracker (optional)
Preparation
In a blender, combine the milk, vanilla ice cream, pumpkin puree, and pumpkin pie spice. Blend on high until combined. Then add in the bourbon and blend.
Take a serving glass and drizzle the caramel sauce around the inside. You can also pour some around the rim and dip into the crushed graham cracker.
Pour the shake into the serving glasses. Top with whip cream, crushed graham cracker and more caramel.
Serve immediately and enjoy!