St. Patrick's Day Mint Chocolate Chip Milkshake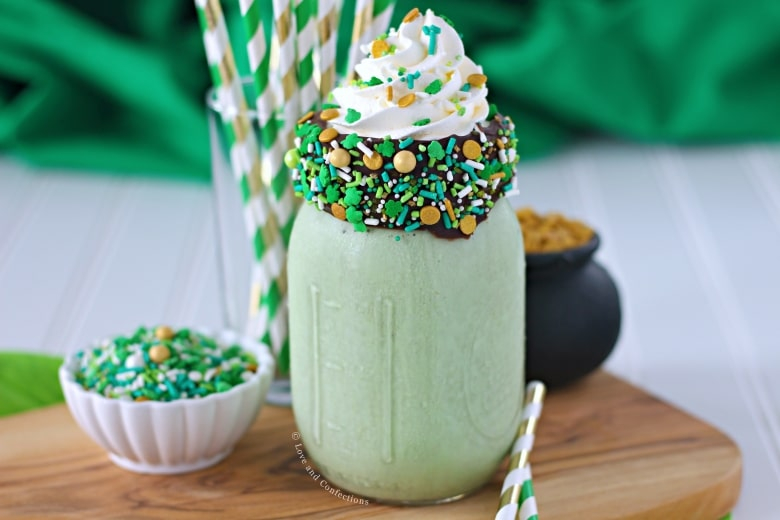 10

5

15

2
You just won't have enough of this Mint Chocolate Chip Milkshake. It's a great choice for St. Patrick's Day.
Recipe created by Terri Truscello Miller from LoveandConfections.com

Print Recipe
Ingredients
1/4 cup melted dark chocolate candy melting wafers
St. Patrick's Day shamrock sprinkle mix
1/2 cup milk
3 cups mint chocolate chip ice cream
Mint Green gel food color, optional
Freshly Whipped Cream
Preparation
Melt chocolate according to package directions.
Dip rims of glasses into chocolate then immediately sprinkle with shamrock sprinkle mix. Refrigerate 5-10 minutes.
In high-powered blender, combine milk, ice cream and a few drops of mint green food color. Blend until combined.
Pour into glasses, top with freshly whipped cream and more sprinkles.